There have been hundreds of marijuana stocks covered in the market, which have captivated the interest of investors. CannaGrow Holdings, Inc. (CGRW) in particular has seen a fair share of attention throughout 2014-2015. It stands to reason that this company has managed to gain momentum after announcing significant developments month over month over the last 3 quarters and has helped to strengthen CannaGrow in becoming a new leader within the industry. But why?
Initiation and approval of the Colorado Buffalo Ranch project have been the major focal points for the company and over the course of the last 7 months, CannaGrow has acted as a consultant and liaison to NuGro Industries in order to build a leading position in the green house market for Colorado's marijuana industry.
The Future For Marijuana Cultivation: Green House Growing
Conservatives certainly couldn't have imagines a world where marijuana would be nearing universal legalization and though only 4 states have legalized recreational marijuana, half of the US and the District of Columbia have laws in place that allow medical marijuana to shine. States like New York and Illinois have singled out the drug to be used only by "smokeless" methods and the marijuana industry as a whole – outside of the medical space – has found that nearly have of the industry's sales are coming by way of edibles.
No longer is it a matter of "beautiful buds". Now the real industry is building around extracts. Over $118million worth of marijuana have already been sold in Colorado during the first quarter of 2015 and the market continues to grow month over month according to sales data. Green house growing is preferred when it comes to extracting the most resin from the cannabis plant and the trend to grow weed in greenhouses has come at a time that warehouse space is becoming more expensive and difficult to find. Since voters approved legalizing marijuana for recreational use in 2012, growers have absorbed more than 1 million square feet of industrial space, according to the industrial Market Trends report by Newmark Grubb Knight Frank. The total space occupied by the industry is more than 4 million square feet.
Therefore, those who have already begun the arduous process of land use approval and conditional use permission will already have a leg up during somewhat of a paradigm shift from bud to extracts. As a liaison and consultant in this niche, CannaGrow can quickly gain market share necessary to carve out a leading position within the space.
Buffalo Ranch
Since initiating the submission process for approval of land use in Huerfano County, CannaGrow, acting as a facilitator and liaison, has been able to have approval granted for the project while also continuing its development of the new site. Keep in mind that Colorado may be known for a cooler climate, the state has 300 days of sunshine making it an ideal location for a green house project. Through a series of amendments and multiple meetings with the Huerfano County Planning Commission, both the Land Use Application and Conditional Use Permits were approved and signed which officially marked "the beginning." This all came together at the end of May and will allow the commercial cultivation of Marijuana on Colorado Buffalo Ranch Filing No. 5-Lot 61, by a licensed Grower that is certified by the State.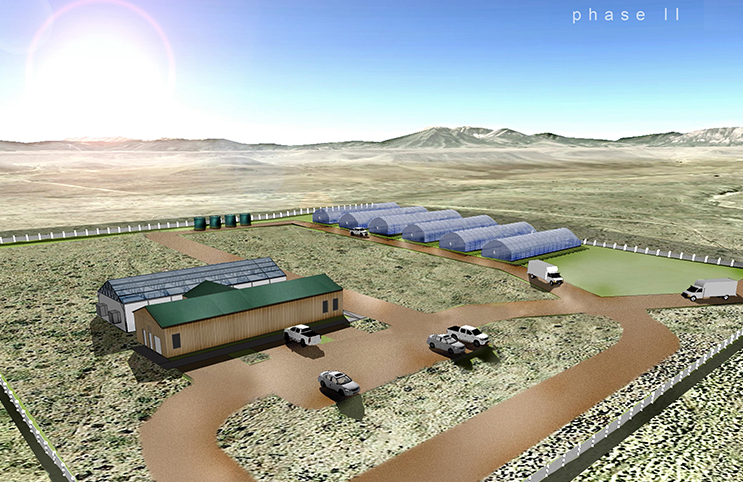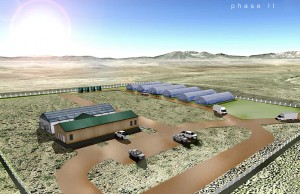 CGRW has been no stranger to price movement. The initial run up from $0.04 to $1.05 just a few months ago has triggered much more attention to be placed on the company and the current projects that it has under development. A much more solidified proof point for CGRW longs will come when the company releases its Phase I and Phase II results. The goal is to become the first large-scale commercial grow operation in Huerfano County Colorado and now that the proper documentation has been procured, the Company can now focus on sourcing materials and manpower for the build out.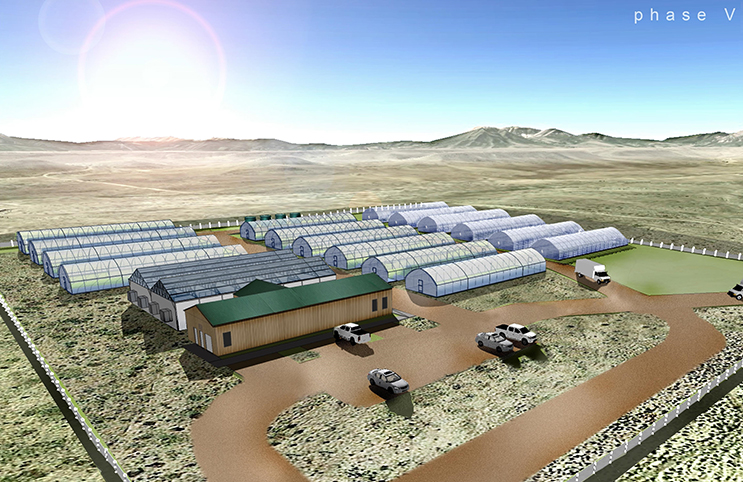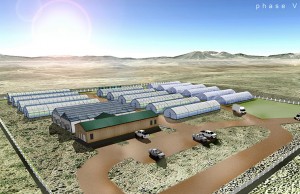 According to CannaGrow, "Phase I & II consists of site grading for the ingress & egress roadways, a 3200 sq. ft. head-works building, six 2300 sq. ft. hoop-houses for outdoor grows, an approximate 3,300 sq. ft. state-of-the-art Nexus Greenhouse that utilizes the most up to date technology for the growing of cannabis."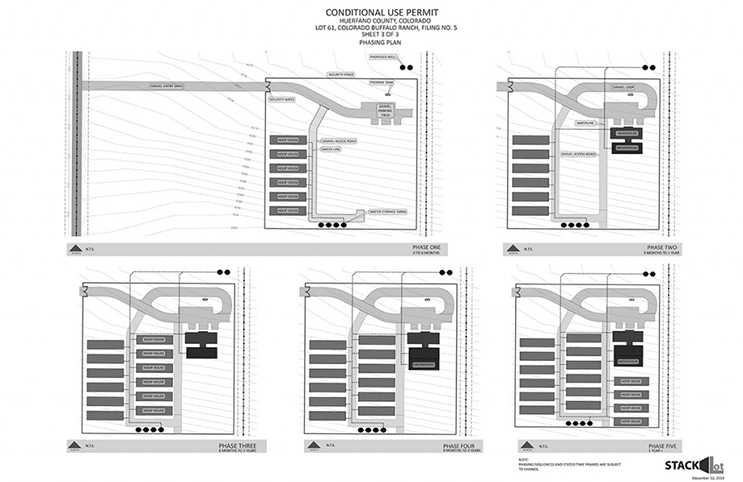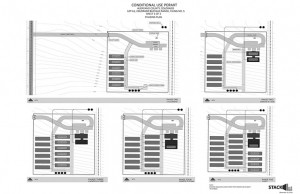 The full build-out of the grow facility will also include a 6,600 sq. ft. "Nexus Greenhouse", the 3,200 sq. ft. "Olympia Steel Head-Works" building, and sixteen Hoop-houses. Everything from power to water supply has been accounted for and in order to obtain the CUP, the company made sure to bring on Terracon Consultants, Inc., an engineering company specializing in land development, environmental assistance & geotechnical services.
At the moment, it would appear the company is optimistic about these next steps. In the most recent press release from May, the company stated, "The completion of this Project will provide CannaGrow the basis to begin generating revenues from the licensed Growers sub-leasing the Turnkey Growing Facilities being built to the specifications of CannaGrow consultants, Dr. John P. Janovec and Jason Wells. CannaGrow has already received numerous inquiries from perspective tenants and we are also exploring additional business ventures in the area that could further enhance shareholder value."
An analyst report written by BOTEC Analysis Corporation finds that indoor and outdoor grow operations yield roughly 40 grams per square foot of space. Multiple harvests per year would obviously increase this ratio. With the Buffalo Ranch facility, roughly 16,000 square feet of grow space would yield 640,000 grams or about 22,583 oz. At an average wholesale price of $2,000/lb, those ounces could hold more "weight" when it comes to the bottom line.
The Trade
Similar to the biotech space, which has been red hot this year, it's my opinion that speculation and anticipation for the completion of this project could begin to fuel momentum in the market. The current price channel as identified above would suggest that there could be much more room between current price points and the 52-week high of $1.05 where CGRW could respond favorably to positive trading. This is especially in consideration of the recent consolidation the stock has seen as well.
More news and continued corporate updates could be the catalyst for short bursts of momentum in the market during the near term. As far as the long-term outlook of this is concerned, results of Phase completion will be essential.
---
MAPH Enterprises, LLC | (305) 414-0128 | 1501 Venera Ave, Coral Gables, FL 33146 | new@marijuanastocks.com