2 Canadian Marijuana Stocks To Watch In The Market
Those who invest in marijuana stocks are one of several types of investors. Some see the long-term aspect of the sector from both a market and industry standpoint. Then some see it solely as only a money-making opportunity versus investing based on the passion of the industry. Some are just in it to capitalize on emerging markets and when the time comes move to another to invest into. For the people who believe the future of the cannabis industry will hold more value are seeing both the good and the bad.
So this good and bad concept is more for those who particularly invest in marijuana stocks or own some type of legal cannabis business. As well depending on which state you live in can also have weight in the progress of the US cannabis industry. Currently, the USA has the largest and most profitable legal marijuana market in the world. Some states are continuing to generate record revenue. When people see what is going on this intrigues people to get involved. Seeing how most don't know where to begin they look to the stock market to start.
This is where many investing in legal cannabis comes true. So as mentioned earlier if you are investing only for profit then cannabis stocks can be a big asset. Also if you want to be involved in the industry for more than just making money owning shares of a publicly traded cannabis company gives people a chance to do so.
Marijuana Stocks To Watch Today
Canopy Growth Corporation (NASDAQ:CGC)
Tilray Brands, Inc. (NASDAQ:TLRY)
Canopy Growth Corporation
Canopy Growth Corporation together with its subsidiaries, engages in the production, distribution, and sale of cannabis and hemp-based products for recreational and medical purposes primarily in Canada, the United States, and Germany. It operates through two segments, Global Cannabis and Other Consumer Products.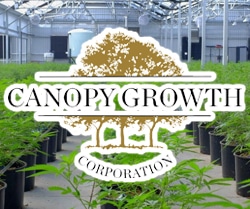 Over the last 4 weeks, the company has released news in regards to the launch of new products. As well as shareholder meetings. In addition to reporting Q1 2023 fiscal year results.
Highlights
Q1 FY2023 net revenue was flat compared to Q4 FY20221.
Company maintained #1 share of combined premium flower and pre-rolled joint ("PRJ") segment in Q1 FY20232.
Increased share of the combined mainstream flower and PRJ segment by 35 bps to 4.0% in Q1 FY2023.
International medical cannabis net revenue approximately doubled versus Q1
FY2022 driven primarily by strong sales in Israel and Australia.
Record BioSteel revenues in Q1 FY2023 increased 169% versus Q1 FY2022.
Secured retail agreement with Walmart Stores covering 2,200 stores in 39 states.
Entered partnership to become the Official Hydration Partner of the NHL and NHLPA.
Cost reduction program on track with operating expenses3 in Q1 FY2023 decreasing by 13% versus Q1 FY2022.
[Read More] 2 Marijuana Stocks To Buy In The Stock Market Today?
Tilray Brands, Inc.
Tilray Brands, Inc. engages in the research, cultivation, production, marketing, and distribution of medical cannabis products in Canada, the United States, Europe, Australia, New Zealand, Latin America, and internationally. The company operates through four segments: Cannabis Business, Distribution Business, Beverage Alcohol Business, and Wellness Business. Back on August 15th, the company announced that its brand RIFF cannabis brand has launched Drumsticks.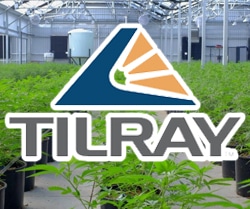 This new product Drumsticks is a new premium, infused pre-roll with amplified THC potency and fruit-forward aromas. Specially produced in limited quantities, RIFF Drumsticks are made with Granddaddy Purp whole flower. This will feature grape and berry aromas, rolled in unbleached paper, and dipped in a sticky distillate. Plus be coated in a bed of kief to provide the ultimate elevated RIFF experience. Coupled with a high THC potency, these infused pre-rolls march to their own beat.
[Read More] Top Marijuana Penny Stocks To Buy Now? 3 To Watch This Week
Words From The Company
"We're excited to launch new innovative products that hit home for cannabis consumers looking for products that taste good and provide a heightened experience," said Kyle Asselstine, RIFF Brand Manager. "RIFF is a brand dedicated to perfecting the art of cannabis and we can't wait to share our upcoming releases."
---
MAPH Enterprises, LLC | (305) 414-0128 | 1501 Venera Ave, Coral Gables, FL 33146 | new@marijuanastocks.com