The world of Canadian marijuana stocks has shifted drastically over the course of the past year or two. In that time, we have seen companies values shoot up into the projection ranges. Additionally, much of the public has become increasingly interested in investing and using marijuana overall.
With so much potential, the cannabis stock market looks to stay as one of the most interesting investor spaces of the current day. Pot stocks may have a lot going for them, but the most important thing to do before investing is always the proper research.
An International Marijuana Player
AgraFlora Organics (AGRA) (PUFXF) is a diversified cannabis company currently working out of the Canadian market. Despite their domestic standing, AgraFlora Organics has positioned themselves to begin taking advantage of the international marijuana market as well.
Based out of Delta, BC, the company has a 2.2 million square foot facility complex that is currently in the works. Additionally, they have also stated that they have access to a London, ON indoor grow space with the joint venture partner, Propagation Service Canada.
The company has continuously illustrated their commitment to pursuing various opportunities in the marijuana stock market as well as a high record of creating shareholder value. With so much going for them, AgraFlora Organics only looks like they will continue to move toward the future of the pot stock space.
Exciting News Ahead for AgraFlora
AgraFlora Organics recently announced that they have closed on a deal to secure around 50,000 square feet of edible manufacturing space. The facility, which is located in Winnipeg, Manitoba, should be completed by the end of September of this year. Once the space is fully operational, they should be looking at around $750 million in sales revenue per year.
Additionally, they have also stated that they have a large number of distribution channels throughout the North American landscape, which should help them with any overproduction worries.
Brandon Boddy, CEO of the company stated that "Establishing a controlling stake in this JV is truly a transformative transaction for AgraFlora. Along with our highly reputable JV partner, we have firmly positioned ourselves at the forefront of the next phase of cannabis normalization- cannabis 2.0. Now armed with this state-of-the-art facility, AgraFlora expects to become the unequivocal leader within the highly lucrative cannabinoid-infused edibles and functional food marketplaces."
A Big Canadian Marijuana Grower
CannTrust Holdings (NYSE:CTST) is considered to be one of the larger growers of marijuana in the whole of the industry. The company has seen some ups and downs over the last few months, but this is due to some expectations that were not fully met.
On the bright side, CannTrust was able to raise as much as $170 million through a shelf offering that was recently completed. The goal with this money is to acquire around 200 acres of land which they can use to grow large quantities of outdoor cannabis.
Additionally, their facility in Niagara should be able to grow around 100,000 to 200,000 kilos per year. All of this just goes to show the potential that the company has for the future of this cannabis stock.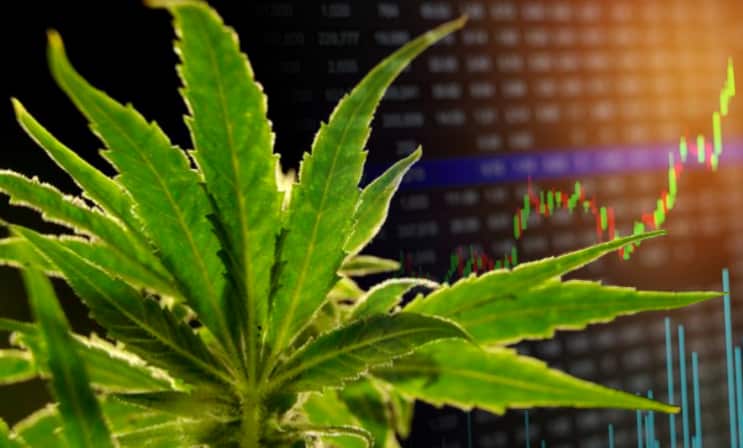 Pursuant to an agreement between an affiliate of MAPH Enterprises, LLC (owners of MarijuanaStocks.com), Midam Ventures LLC and Agraflora Organics International Inc. (CSE: AGRA) (OTC: PUFXF), Midam is being paid $25,000 per month by Agraflora Organics International Inc. (CSE: AGRA) (OTC: PUFXF) for 6 months during a period of coverage from May 6, 2019 to November 6, 2019. We may buy or sell additional shares of (CSE: AGRA) (OTC: PUFXF) in the open market at any time, including before, during or after the Website and Information, to provide public dissemination of favorable Information about Agraflora Organics International Inc. (CSE: AGRA) (OTC: PUFXF).
---
MAPH Enterprises, LLC | (305) 414-0128 | 1501 Venera Ave, Coral Gables, FL 33146 | new@marijuanastocks.com