Unless you've been living under a rock, you know that the cannabis industry has been heating up for the last four years. A big move being made but our neighbors to the north could give investors one of the biggest calls to action with Canadian marijuana stocks taking center stage.
Canada is likely to legalize recreational marijuana this summer, which could be a big catalyst for cannabis stocks and right now investors interested in pot stocks should pay close attention to the industry, heading into this big move. But what's the name of the game for 2018?
It would seem that acquisitions and investment deals are fueling the fire so for investors looking for opportunity, the very key could be finding companies that are building a brand & real niche marketplace for themselves.
Case and point, just look at what has happened within the last 8 months.  Back in October, it was widely publicized that one of the largest beer, wine, and spirits companies in the world, Constellation Brands (STZ) was going to acquire a minority (9.9%) stake in Canopy Growth (CGC).
Had you invested in Canopy back when it was just beginning to put the wheels in motion, you would have seen a stock trading around $1.30. Today that same "small cannabis company" trades at a price of over $30 per share! So what could be the next "Canopy" opportunity?
Beleave Inc. (BLEVF) Has Put Its Own Wheels In Motion & That Could Mean Big Potential Ahead
Unlike many others who are still "Pending", this company is a Health Canada-LICENSED company with a strong cash position, well-funded to meet the enormous demand coming from Canada's full legalization this summer.  With a stacked management team and being one of the companies in Canada with a coveted production license granted by Health Canada, I'm just scratching the surface of Beleave, Inc. (BLEVF).
Beleave, Inc. (BLEVF) has seen a steady flow of innovation, organic expansion and talent acquisition that reflects a growing and dynamic company. How dynamic? Well, similar to some of the biggest companies in the space, Beleave has taken the approach of snapping up other cannabis companies to build its own footprint!
Many analysts agree that legalized marijuana is soon to become the next big boom as it continues to expand at a fast pace across North America.
With this in mind, intelligent entrepreneurs are scrambling to grab a piece of this new industry. The "Green Rush" is quickly producing countless opportunities for people looking to profit.
Canada's Passage Of Bill C-45 Continues To Heat Things Up Big Opportunity For Canadian Marijuana Stocks?
Right now Canada may pose a more near-term opportunity for the simple fact that with the passing of the second reading of Bill C-45 to legalize marijuana across the country, the Canadian market has far fewer barriers to entry from a banking angle as well as access to global trade.
Additionally, the motion to legalize recreationally and the already legalized medical marijuana now places cannabis on the same level as things like alcohol and tobacco. Along with the Canadian Prime Minister taking a clear side on the issue in favor of legalization, the move has attracted much more interest into the country's marijuana industry.
"We expect a more independent Senate will do its work, to look at legislation sent by the House of Commons, that they evaluate the positive impacts on the community, that they bring ameliorations if needed. But it is very clear that this bill responds first to an electoral promise that we made very clear during the election campaign and for which Canadians voted, and also that is something that we will continue to work on with different levels of government," stated Trudeau in an interview.
But what's more is that this move means Canada is the first G7 nation to legalize marijuana. According to several projections, the Canadian cannabis industry is expected to produce 800,000 kg of marijuana per year after the legalization. In addition, Canadians are estimated to incur a total expenditure of $7.17 billion on marijuana products in 2019, with overall consumption increasing by 35%, per a Deloitte report.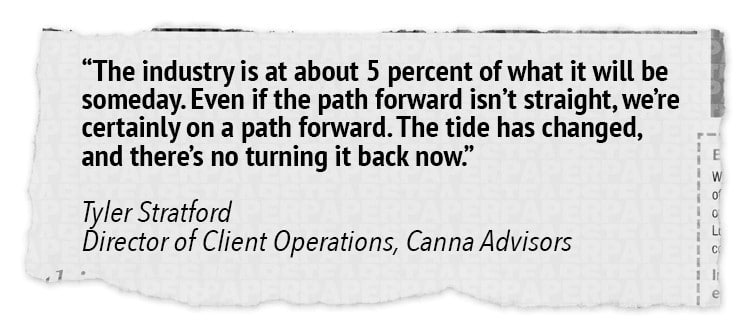 No Haze On The Road Ahead – Beleave Inc. (BLEVF) To Grow A "Craft" Market
According to Arcview Market Research and its research partner BDS Analytics, over the next 10 years, the legal cannabis industry will see much progress around the globe. Spending on legal cannabis worldwide is expected to hit $57 billion by 2027. The adult-use (recreational) market will cover 67% of the spending; medical marijuana will take up the remaining 33%.
That means for Canada's cannabis industry, companies will quickly find that demand will be far beyond a simple joint.  Just as the industry for alcohol is witnessing a shift toward craft spirits and artesian product offerings, the marijuana industry has been left with an open hole for bespoke cannabis. The hidden jewel that only a few investors have found (for now) is held by Beleave, Inc. (BLEVF); let's explain.
Beleave's wholly-owned subsidiary Beleave Kannabis Corp. is a licensed producer pursuant to the ACMPR with a purpose-built facility located in Hamilton, Ontario. The Company is currently operating out of its 14,500 sq. ft. facility with its additional 80,000 sq. ft. greenhouse expansion well underway and expected to come online by the beginning of the third quarter.
Beleave, Inc. (BLEVF) will have 65,000 sq. ft. of dedicated flowering space once its expansion is complete and is projected to yield 26,000 kilograms of dried cannabis annually.  This fast-growing cannabis company has also completed the construction and commissioning of a new state-of-the-art industrial extraction laboratory at its production facility.
Research collaborations with principal investigators at Ryerson University, Department of Chemistry and Biology has also resulted in the development of a proprietary and large-scale industrial method for the extraction and purification of cannabinoid compounds from plant tissue.
The Result: Proprietary Systems That Yield The Highest Quality With Patents Pending!
The Company has filed a patent application in the United States and Canada for this extraction method, which involves the activation, purification, and extraction of cannabinoid active ingredients.
This method delivers high purity and yields of cannabinoid compound using a process that is scalable and efficient, and has been approved by Health Canada to be implemented for cannabis oil production!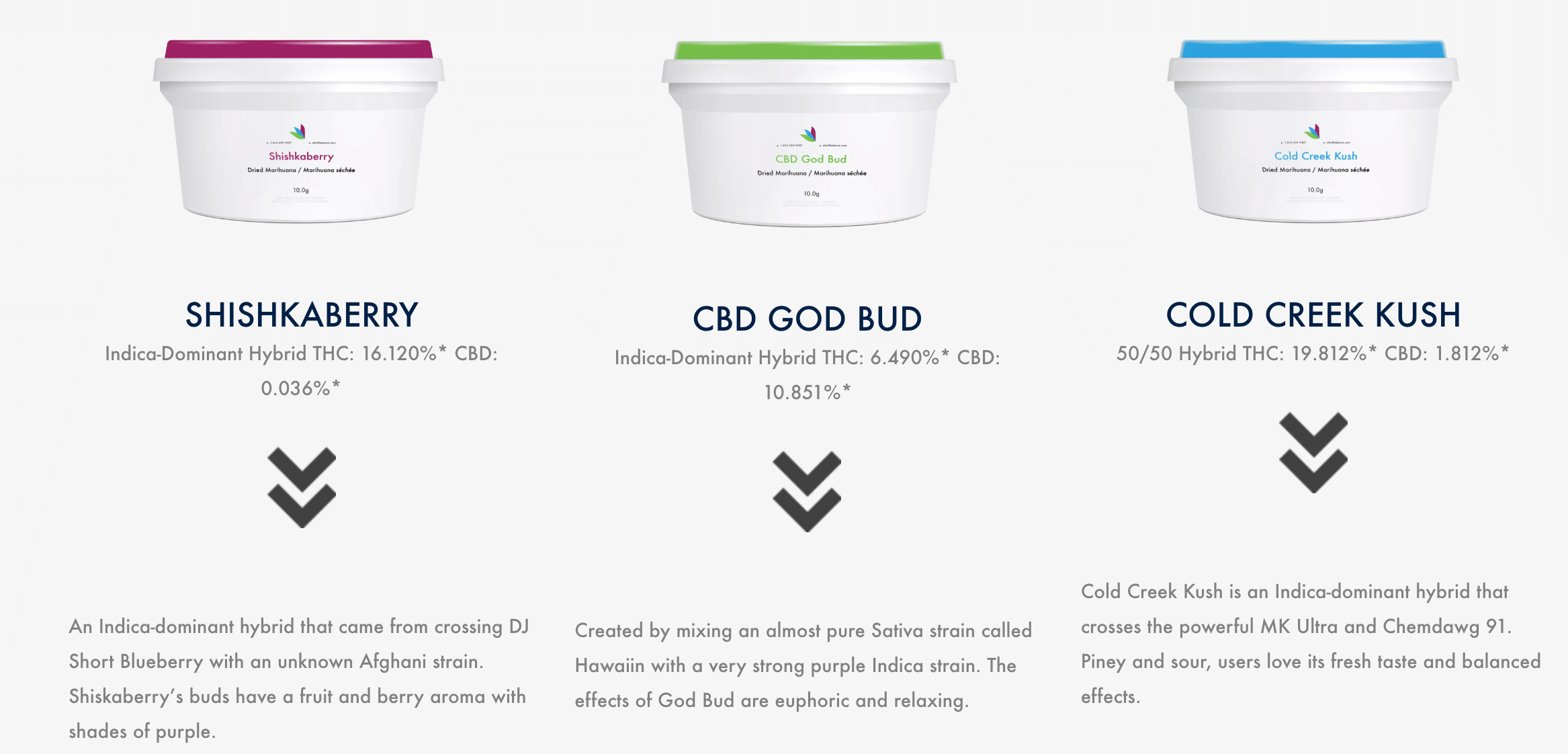 Company projections already show initial production capacity of 200,000 mL of cannabis oil per week with an anticipated ability to scale this up to 1,000,000 mL by Q3 2018. The company has also been selected to operate one of Saskatchewan's upcoming cannabis retail stores in anticipation of Canadian recreational cannabis legalization!
Why Saskatchewan Is Such A Big Deal For Canadian Cannabis Companies (And Investors)
Unlike other provinces in Canada, Saskatchewan could pose one of the greatest opportunities for cannabis retailers and Beleave is on the front lines. The reason? Saskatchewan has opted for a private model with a limit of 51 retail cannabis permits available.
So that means limited suppliers, uncapped demand, and Beleave just won the opportunity to join a select club of cannabis retailers. This is just the beginning.
What's more is that this isn't just limited to brick and mortar anymore.  Since opting to legalize recreational cannabis, Beleave has the ability to sell cannabis via ONLINE sales and shipping…yes, online in addition to the retail location!
With such a limited number of permits available, the online sales option for a company like Beleave could open huge doors for revenue growth.
This certainly sets the stage for something with the strong potential for Beleave, Inc. (BLEVF) but remember this isn't your run-of-the-mill cannabis company either. In fact, Beleave has recently deployed a strategy that only the biggest names in the cannabis industry are doing right now in a direct effort to capitalize on Canada's new market opportunity.
Beleave Inc. (BLEVF) May Have Just Cracked The Code That Only The Big Names In Cannabis Know
Names like Canopy, Aphria, and others are hot on the M&A trail but very few "emerging" marijuana companies have seen the light yet. The fact of the matter is that there is huge potential in taking on this model and Beleave, Inc. (BLEVF) has taken on an M&A strategy that will build a client platform off of an already existing network of thousands of patients!  What could this mean in the very near term? Revenue.
This was accomplished when the company acquired Medi-Green (consisting of Medi-Green, Karmacann, and My-Gro). Medi-Green has operated since 2015 and since then has opened 3 locations with a fourth location opened during the second quarter of 2018. There are plans to rapidly expand its footprint over the next 12 months as well.  The company currently has an active patient base of approximately 4,000 with average patient subscriptions in the 2 to 3 gram per day range.
That means at average prescription sizes, this could yield sales of between 2,900 and 4,400 kilograms in annual sales from its initial three locations alone!  Best of all, Medi-Green has no long-term debt and had annual revenue of approximately $2.9 Million in 2017.
Where most other companies creating a brand within the space need to build a customer-base, Beleave, Inc. (BLEVF) already has thousands of customers in the form of patients of Medi-Green.  This also doesn't take into account the huge opportunity that Saskatchewan and potentially countless other locations for recreational sales present to the company and its investors.
The Tipping Pont?
If you remember Canopy Growth or Aphria during the early days of growth, you probably recall that these were fledgling companies with a big opportunity on the horizon, trading below $2.
Today those and many other cannabis stocks are trading at monstrous multiples and at staggering stock prices.  Though they can act as a clear example of the opportunity, investors are now seeking the next wave of opportunity from the cannabis industry.
Beleave Inc. (BLEVF) not only has built the framework but has also supercharged its operating strategy with its first endeavor into the world of mergers and acquisitions. This alone could give the company a huge leg up when compared to its peers.
With the passage of Canada's bill, C-45 this market could be set for explosive momentum in the coming months. While there still is some sort of "calm before the storm," now's the time to identify new opportunity for the future "Canopy's" and "Aphria's" of the cannabis market.
---
Disclaimer:

Pursuant to an agreement between an affiliate of MAPH Enterprises, LLC, Midam Ventures LLC and Beleave Inc., Midam has been paid $200,000 from the company and ZERO shares of Beleave Inc. for a duration of 6 weeks beginning June 18, 2018 and ending July 31, 2018 NOW EXTENDED TO 8/10/2018. We may buy or sell additional shares of (BLEVF) in the open market at any time, including before, during or after the Website and Information, provide public dissemination of favorable Information. Full Disclaimer Here
---
MAPH Enterprises, LLC | (305) 414-0128 | 1501 Venera Ave, Coral Gables, FL 33146 | new@marijuanastocks.com