Can These Top Marijuana Stocks Be The Right Investment For You?
As marijuana stocks start to see some of their recent momentum die down investors are getting anxious. This concern stems from the last year of trading and how federal reform failing to pass led to a downtrend. With no new update on the matter, many marijuana stocks have begun to see a pullback. Now even though the sector is down some have taken this time to find the best marijuana stocks to buy.
At this time many want to see more consistency in the way the sector performs. In the last several months when a company would catch a wave of momentum, it did not last long. This market behavior makes it difficult for shareholders to fully take advantage of this volatility. Still, with all that is going on in both industry and politics, there are many factors that can help gain more consistency. Right now as many know the focus is passing federal cannabis reform.
Whether enacting cannabis banking or ending prohibition altogether at the rate the cannabis industry is maturing a change must be made. The cannabis industry as a whole from the USA to Canada and other regions is still rather young. Yet the speed at which the industry is growing has been unmatched by a few other businesses.
Investing In Marijuana Stocks 2022
For those who may be new to investing in marijuana stocks, the market is in a place where there is still time to take advantage. First build a list of companies you feel would be a good fit for your portfolio. Before you start to invest learn about each company and do as much research as you can. Keep an eye on the market to gain a better understanding of the action that is taking place. Take notice to which marijuana stocks are doing better than others. Once you have found a good game plan stick to and trade your plan. Plus with how unpredictable the marijuana stocks can be a buying opportunity could happen without warning. The marijuana stocks below are some options to keep on your radar.
Top Marijuana Stocks To Watch In 2022
Agrify Corporation (NASDAQ:AGFY)
The Scotts Miracle-Gro Company (NYSE:SMG)
Greenlane Holdings, Inc. (NASDAQ:GNLN)
Agrify Corporation
Agrify Corporation develops precision hardware and software grow solutions for the indoor agriculture marketplace primarily in the United States. It offers vertical farming units, integrated grow racks, and LED grow lights. As well as non-proprietary products designed, engineered, and manufactured by third parties. Such as air cleaning systems and pesticide-free surface protection products. Around the start of February, the company announced it has acquired Lab Society. The company Lab Society is a leader in distillation and solvent separation solutions for the cannabis extraction industry.

Since September 2021, Agrify has been strategically focused on establishing the Company as the global leader in the cannabis extraction industry. Agrify became the global leader in extraction solutions by acquiring four of the top brand names in the industry. With the company continuing to show solid progress 2022 is showing to be a good year for Agrify Corporation. Hopefully, this success will impact how AGFY stock performs for the better.
[Read More] Amazon Is Showing Big Support For Federal Cannabis Reform
The Scotts Miracle-Gro Company
The Scotts Miracle-Gro Company engages in the manufacture, marketing, and sale of products for lawn, garden care. Plus indoor and hydroponic gardening in the United States and internationally. The company operates through three segments: U.S. Consumer, Hawthorne, and Other. From December to mid-January SMG stock was on a nice volatile incline. How the company kept recovering and rising some felt that SMG stock would continue this pattern of trading.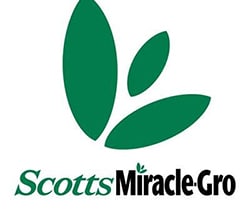 Yet this was not the case for the company. Shortly after the 14th of January is when this marijuana stock saw its momentum and market position fall. Since then the company has furthered its decline. However, in the midst of SMG stock falling some upticks did occur but the company was not able to sustain them. Currently SMG stock is still down but some feel things could possibly change for the better.
[Read More] The Best Marijuana Stocks To Buy Right Now? These Could Be The Ones You Need
Greenlane Holdings, Inc.
Greenlane Holdings, Inc. sells cannabis accessories, child-resistant packaging, and specialty vaporization products in the United States. As well as Canada, Europe, Australia, and South America. At the end of January, the company releases its preliminary fourth-quarter and full-year 2021 financial results. On a preliminary (unaudited) basis, the Company anticipates net sales of between approximately $55.5 million and $56.5 million for the fourth quarter.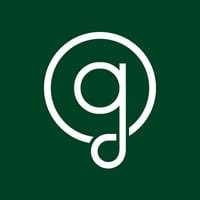 And between approximately $165.5 million and $166.5 million for the full year ended December 31, 2021. The 54% year-over-year increase in net sales was primarily driven by an increase in sales of Greenlane Brands. As well as the KushCo merger. In addition, the Company anticipates gross margins of between 18% and 20% for the fourth quarter. As well as approximately 15% and 16% for the full year ended December 31, 2021. With more to be seen by the company, Greenlane is still identified as a top marijuana stock to watch.
---
MAPH Enterprises, LLC | (305) 414-0128 | 1501 Venera Ave, Coral Gables, FL 33146 | new@marijuanastocks.com