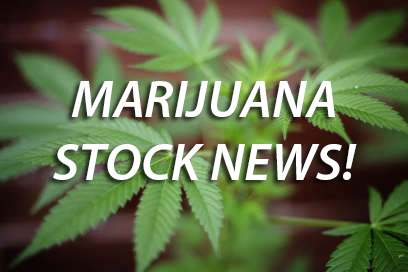 Aphria Appoints Chief Commercial Officer and Chief Legal Officer Adding Depth to Leadership Team and Implements New Governance Initiatives
Aphria Inc. ("Aphria" or the "Company") (TSX: APH and US OTC: APHQF) today announced the appointment of Jakob Ripshtein as the Company's first Chief Commercial Officer as of May 1, 2018 and Christelle Gedeon as Chief Legal Officer as of June 1, 2018 . The Company is also announcing several new management appointments as Aphria continues to add depth, experience and leadership across the organization, together with the adoption of a formal governance policy regarding investments and other opportunities.
Jakob Ripshtein, Chief Commercial Officer
As Aphria's first Chief Commercial Officer, Mr. Ripshtein will oversee the Company's commercial, sales and marketing teams. Mr. Ripshtein most recently served as Chief Financial Officer of Diageo North America, a position he has held since 2016. In his 10 years with Diageo, he also served as President of Diageo Canada and also held a variety of Finance and Commercial roles in Canada , the United States and England . While serving as CFO and President of Diageo Canada concurrently, Mr. Ripshtein managed Diageo Canada's overall operations and resources and strove to continually improve Diageo's relationships with its critical stakeholders – brokers, Provincial Liquor Regulators, and Provincial and Federal authorities. Prior to Diageo, he oversaw business, sales and tax functions in the Canadian spirits, pharmaceutical and financial sectors.
Mr. Ripshtein joins Aphria's Executive Team, reporting to the CEO, and will be based in Toronto . He will be an integral part of strategic planning in both Sales and Marketing, as well as leading various commercial business plans.
"Jakob is a tremendous addition to our leadership team and we are thrilled to welcome him to the Aphria family," said Vic Neufeld , CEO of Aphria. "He brings an incredible track record and a depth of experience in regulated industries that will strengthen our commercial, sales and marketing operations and our entire organization. We're continuing to add world-class talent as we build Aphria's bench strength throughout the company"
Christelle Gedeon , H.Bsc, LL.B/B.C.L., Ph.D., Chief Legal Officer
Dr. Gedeon will join Aphria as the Company's Chief Legal Officer. Dr. Gedeon was most recently a Partner at Fasken, where her practice focused on the life sciences industry, advising on intellectual property matters, regulated products under the Food and Drugs Act and providing transactional support.  Dr. Gedeon received her LL.B./B.C.L. from McGill University and holds a Ph.D. in Clinical Pharmacology and Toxicology from the University of Toronto .
"We are delighted to bring Christelle's extensive knowledge and experience in regulatory affairs and specifically the cannabis industry in Canada in-house," continued Neufeld. "It's a big win for Aphria to have someone of Christelle's caliber on our leadership team, and we are looking forward to benefiting from her expertise and guidance as the cannabis industry continues to evolve."
Aphria announces Vice President of Commercial Strategy, Director of Education and Training, and Director of Information Technology
Aphria is also pleased to announce the following appointments:
Gregg Battersby , Aphria's Director of Operational Logistics, has been promoted to Vice President of Commercial Strategy. Mr. Battersby joined Aphria in 2015 as Controller and previously worked in the Finance department at Jamieson Laboratories.
Michelle Latinsky will join Aphria as the Company's Director of Education and Training, based in Toronto . Ms. Latinsky is an award-winning dietitian and most recently served as Manager of Nutrition Education at Jamieson Laboratories, where she worked for nearly 12 years.
Jamie Policella recently joined Aphria as Director of Information Technology. Mr. Policella has more than 30 years of experience in IT and consulting, and most recently served as General Manager of Applied Computer Solutions.
Aphria Co-Founder to oversee Broken Coast Cannabis
With over 20 years in commercial agricultural business, John Cervini , Co-Founder of Aphria and Vice President of Technology & Infrastructure, will oversee the operations of the Company's subsidiary Broken Coast Cannabis Inc., in addition to his current responsibilities.
Governance Update
The Company is also pleased to announce that as part of its regular review and enhancement of governance practices, the board of directors (the "Board") of the Company, upon the unanimous recommendation of the Compensation, Nominating and Governance committee (the "Committee") of the Board, has unanimously adopted a refreshed Position Description for the Lead Independent Director and a formal Policy Regarding Investments and other Opportunities (the "Policy") in the cannabis and related industries, each effective immediately. The Policy applies to all directors, executive officers and other designated individuals employed or retained by the Company and its subsidiaries and provides for, among other things: (i) certain considerations regarding potential corporate opportunities of the Company, (ii) additional requirements for investments in other companies operating in the cannabis and related industries, (iii) approval and other requirements for new and existing directorships within the cannabis and related industries, and (iv) sanctions for any breach or non-compliance with the Policy.