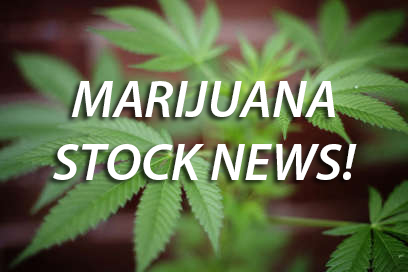 Aurora Cannabis and Evio Beauty Group Agree to Strategic Partnership
Aurora Cannabis Inc. ("Aurora" or the "Company") (ACB.TO) (ACBFF) ( Frankfurt : 21P; WKN: A1C4WM) announced today that it has established a partnership agreement ("the Agreement") with Evio Beauty Group Ltd. ("Evio Beauty") pursuant to which Aurora has made a strategic investment in Evio Beauty. Under the terms of the Agreement, Aurora and Evio Beauty Group will collaborate to develop a line of co-branded hemp seed oil cosmetic products ("Non-Infused Products") as well as a collection of CBD infused cosmetic products ("Infused Products").
Evio Beauty is a portfolio of conscious lifestyle brands. The well-developed cosmetic sister brand, Evelyn Iona , has a strong e-commerce presence based on inclusivity, empowerment and choice, aimed at people of all demographics. Evelyn Iona products are based on sustainability principles. They are made with natural ingredients and are always cruelty-free.
The partnership between Evio Beauty and Aurora is aimed at creating a new line of approved hemp seed oil based product formulations, as well as approved CBD based products. Aurora and Evio Beauty anticipate that the partnership will result in greater brand recognition and cross-selling opportunities to customers of both companies.
The concept for Evio Beauty Group was developed by founder Brandi Leifso who, while living in a women's shelter, identified a need for lifestyle products that offered stakeholders a greater opportunity to engage. Evio Beauty Group's brand personifies quality, sustainability, equality, and community engagement, as manifested through the company's events, sponsorships, educational activities and outreach initiatives. A respected entrepreneur within lifestyle and social engagement circles, Brandi Leifso is a sought-after spokesperson for events that align with the company's motto of empowerment. This broad recognition and high visibility have resulted in Evio Beauty successfully establishing relationships with over 50 coveted retailers.
Evio Beauty is supported by a strong board of directors including Paul Rosen , Managing Partner of BreakWater Venture Capital, Hugh Winters , President of Azure Beauty Inc and David Price , Vice President of sales for Hunter Amenities International.
Management Commentary
"Through this partnership with Evio, Aurora further diversifies its rapidly growing offering across the cannabis value chain, while capturing a unique opportunity to bring the Aurora Standard to cannabis derived lifestyle and cosmetic products," said Terry Booth , CEO. "Innovative, pioneering, noble entrepreneurs like Brandi closely align with Aurora's internal culture, strengthening our spirit of diversity and furthering our female empowerment initiatives. My personal efforts have for many years supported the effort to end family violence, and have been aimed at helping society understand that we must support female empowerment. Aurora's culture, since the first seed sown, has been one of fairness, inclusion and equality. This has resulted in positions being awarded based on merit, regardless of gender, race or religion. There is no alternative. We're excited to work with Brandi and the team at Evio Beauty to develop and launch this innovative new line of hemp seed and CBD-based cosmetic products to a large and growing audience worldwide."
Brandi Leifso , CEO of Evio Beauty, added, "The cannabis industry is uniquely positioned to champion more women in leadership roles. With the strong support of a dedicated partner like Aurora, we will continue to scale our female empowerment initiatives while addressing pain points in the cosmetics industry. By utilizing hemp seed oil and cannabis derivatives, we can enhance ingredient transparency, reducing the use of hurtful animal by-products and ecologically unsustainable inputs."
About Aurora
Headquartered in Edmonton, Alberta , with funded capacity in excess of 430,000 kg per year and sales and operations in 14 countries across five continents, Aurora is one of the world's largest and leading cannabis companies. Aurora is vertically integrated and horizontally diversified across every key segment of the value chain, from facility engineering and design to cannabis breeding and genetics research, cannabis and hemp production, derivatives, high value-add product development, home cultivation, wholesale and retail distribution. Aurora, from day one of its existence, has been steadfast in its respect for the cannabis community, the culture and its pioneers, as well as has been a strong supporter of and advocate for access to cannabis.