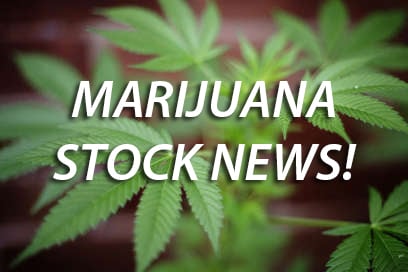 Abattis Completes its Fully Vertically Integrated Downstream Cannabis Business — CFN Media
CFN Media Group ("CFN Media"), the leading agency and financial media network dedicated to the North American cannabis industry, announces publication of an article covering Vancouver, BC based Abattis Bioceuticals Corp.'s (ATT.CN) (ATT.CN) (ATT.CN) (ATTBF) intense focus on downstream cannabis products. The company is rapidly executing its plan to become a full service, vertically integrated cannabis company in the space.
For those paying attention to the Canadian cannabis market, the most obvious trend ahead of this year's expected full legalization is that of licensed producers dramatically increasing cultivation capacity to meet a projected short-term shortfall in supply. For those thinking about longer-term implications, the writing is on the wall: cannabis flower will follow, at some point in the not too distant future, every other commodity and the prices will go down as supply meets and exceeds demand. At that point, low cost and consistent production will likely win the day with some room in the market for premium cannabis lines differentiated largely by branding.
All of the focus on flower production leaves out the fastest growing and most profitable segment of the emerging market. Merchandise derived from cannabis, like oil extracts, edibles, nutraceuticals, and personal care products, are increasingly popular with consumers who are interested in the benefits of cannabis but not interested in smoking the flower.
Licensed Producer as Enabler
Abattis recently commenced construction of a 26,000 square foot production and extraction facility for Gabriola Green Farms, its 100% wholly owned subsidiary and late-stage licensed producer applicant. The new facility will produce cannabis flower to be sure, but the main goal is to turn that flower into high-margin consumer products rather than attempt to compete with the really large cannabis producers. The development of such products is not a simple task, but Abattis has all of the complementary components in place to make the plan a reality.
One hurdle that companies have in developing cannabis-derived products is the legality of sourcing, handling, and storing the plant for research and development. In short, it's tremendously helpful to have access to a laboratory with a dealer's license from Health Canada. The dealer's license is historically intended to allow researchers the ability to test narcotics for the purposes of drug development and understanding of the drug's effects. Over the past few years, laboratory testing of medical marijuana has become one of the most common services offered by the few licensed dealers that are not laser-focused on drug research.
Abattis co-owns Northern Vine Laboratories, holder of a dealer's license, with Emerald Health Therapeutics. The lab offers cannabis testing services, but Abattis is much more focused on the research and development capabilities afforded by the license. The company intends to create its own products, already demonstrated by its CBD-based sunscreen and potentially enabled by research arrangements like its recent partnership with University of British Columbia researchers. It also intends to formulate and manufacture products for other companies, and its partnerships with Kanabe, Canadian Artesian Ice, and Faculty Brewing are great examples of that type of arrangement.
Securing Gabriola Green Farms and commencing construction are huge steps toward maximizing the value of Abattis' lab and enabling the downstream products strategy. If Abattis can secure its own supply of cannabis, and have freedom to create and modify strains for its own purposes, it puts cannabis-based product development on much more stable footing.
Beyond Licensed Producer and Licensed Dealer
Some companies might be satisfied to achieve licensed producer and licensed dealer status and go from there. Abattis has several other aspects of its business, however, that provide even greater potential for flexibility, integration, and revenue diversity. For starters, the company owns Vergence Naturals, a producer and distributor of natural health products. Vergence provides existing distribution channels for any products that Abattis may create, and also allows the company to offer distribution to product partners looking for ways to move their merchandise.