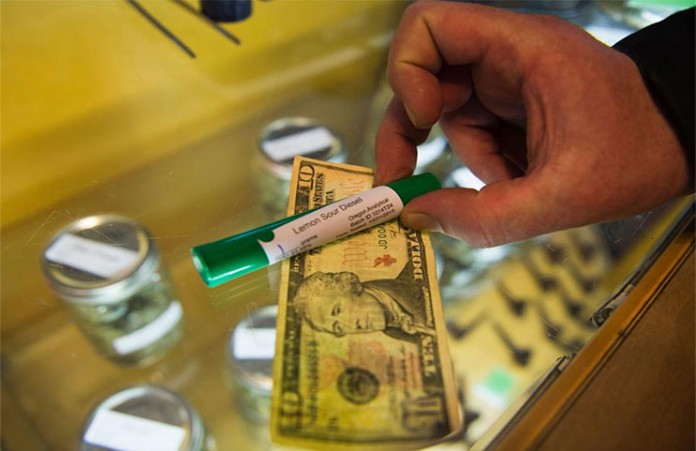 Do you ever ask yourself how legal-marijuana stocks business entrepreneurs raise capital to start or expand their business? The issue is, big banks won't allow marijuana businesses to open up checking accounts, or give out loans, because marijuana is still considered illegal on a federal level. Currently, banking and financing options are limited, though there are still options for business funding out there.
Currently both debt and equity financing resources are available for the marijuana industry, according to Director of Business Development of Dynamic Alternative Finance, Scott Jordan. The firm has executed over $27 million loans and leases for marijuana businesses over the last two years by connecting their network of accredited investors with business owners looking for capital.
Due to the limited lending resources available and no SBA or government programs for pot businesses, Jordan states that small business owners usually take out a home equity line of credit, utilize credit cards and raise funds from friends and family.
The first thing for entrepreneurs looking to raise capital for their business is to decide between a debt and equity. Debt-based lenders mostly work by the numbers and have a pretty straightforward application process according to Jordan.
"They are focused on what I call the five C's : credit score, character, capacity to repay, cash flow and collateral," he added.
Equity investors require a formal investor deck describing the product or service, the team, competition, and market size, etc.. Investors give funds based on the standards of potential and future expansion of the business and usually look for a larger return on their investment than a debt provider does.
There are a number of large venture capital funds that are focused on the booming marijuana industry. Privateer Holdings has been able to raise more than $100 million to fund legal cannabis businesses. MedMen Capital, Tuatara Capital and Casa Verde are some other investment funds in the industry.