$HEMP Hosts The Hemp University's 2nd Successful Monthly Educational Symposium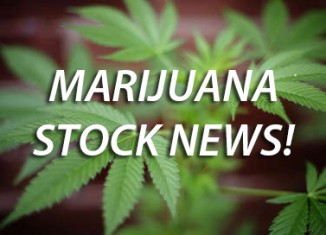 Hemp, Inc. Hosts The Hemp University's 2nd Successful Monthly Educational Symposium – Farming HEMP for Profit(TM)
Hemp, Inc.'s ( OTC PINK : HEMP ) second, sold out, educational symposium (Farming HEMP for Profit™), through its Hemp University, was a phenomenal success. The symposium took place on Saturday, April 29, 2017, from 8:30am – 5:00pm, at the Hampton Inn & Suites located at 3920 Arrow Drive, Raleigh, NC 27612 and drew over 100 attendees. The one-day educational symposium and tour of Hemp, Inc.'s 70,000 square-foot multipurpose industrial hemp facility was an opportunity for landowners and farmers to learn how to apply real business building tactics with a "specific step-by-step blueprint" on how to grow, sell and profit from farming industrial hemp. This event accomplished its mission to help landowners and farmers add a new viable and profitable income stream by maximizing their per-acre crop revenue.
Industry experts William "Wild Bill" Billings, co-founder of the Colorado Hemp Project and a Colorado native with many of Colorado's largest corporate and family-owned farms; Dr. Michael Villa, a professional plant ecologist with a diverse background in research of many different plant communities with extensive experience in wetland ecology, restoration, and creation; and, Bob Crumley, founder of Crumley-Roberts Attorneys at Law, FoundersHemp.com and the NC Industrial Hemp Association, led the sessions. Other speakers were Bruce Perlowin, CEO of Hemp, Inc., David Schmitt, COO of Industrial Hemp Manufacturing, LLC.
The Hemp University producers Aubree Arias, CEO and Founder of Ecofy, LLC and partner Rick Rainbolt, received stellar feedback from attendees on the quality of information presented. "We are very happy with the success of our second sold out Hemp University event. Our speakers provided immense value to our attendees who came in from over 14 states representing farmers, investors, land owners and entrepreneurs. We are helping pave the way for a profitable hemp industry in the U.S. with fellow visionaries and advocates," commented Arias.
Three general sessions and four breakout sessions provided participants with a wealth of practical information on:
Capitalizing on the U.S. Hemp Revolution and Farming Hemp for Profit (presented by CEO of Hemp, Inc. Bruce Perlowin)
CBD Farming which included CBD Cultivars, Water & Soil Testing, Planting and Maintenance (presented by Dr. Michael Villa)
Hemp Farming which included Seeds, Soil & Water, Planting, and Maintenance (presented by Bill Billings)
Hemp Harvesting which included Best Practice Harvesting, Drying, Stalks, Processing, and Storage (presented by Bill Billings & David Schmitt)
CBD Harvesting which included Best Practice Harvesting, Drying, Processing, Equipment, and Storage (presented by Dr. Michael Villa)
Rules and Regulations (presented by David Schmitt)
Future and Legal Landscape of Hemp (presented by Bob Crumley)
Making America Hemp Again (presented by CEO of Hemp, Inc. Bruce Perlowin)
Networking opportunities abounded throughout the day amongst fellow landowners, farmers, and industry leaders. One attendee commented that he learned more about farming industrial hemp from Hemp, Inc.'s Hemp University than all the other events he attended combined. Another attendee said The Hemp University's Farming Hemp for Profit educational symposium was "the best ever". After the sessions, attendees had the opportunity to visit Hemp, Inc.'s industrial hemp processing facility in Spring Hope, North Carolina. According to David Schmitt, COO of Hemp, Inc.'s wholly owned subsidiary, Industrial Hemp Manufacturing, LLC, the 50+ attendees who toured the plant were impressed with its progress and potential.
Schmitt said, "This event was another success. Chocked full of valuable information for any landowner or farmer interested in growing hemp. The delivery was exceptional and we will continue to facilitate this type of information sharing. Our team did an awesome job, going above and beyond the call of duty."
"It was a great weekend with an awesome team. I'm so grateful for the opportunity to get the hemp message out there. It is very rewarding to be playing a part in the hemp revolution," said Dr. Michael Villa. Bill Billings also stressed how pleased he was with the outcome of the event.
"This is our second successful monthly industrial hemp educational symposium. Based on my observation, The Hemp University's educational platform facilitates a genuine camaraderie among the participants and industry experts as information is shared and exchanged," commented Perlowin. "We are definitely looking forward to the next one."
According to Rick Rainbolt, who also emceed, the company has an exclusive CBD Boot Camp in the works. "We are excited to announce our upcoming events including our Colorado CBD Boot Camp. This exclusive event, reserved for only eight participants, is an opportunity to get hands-on experience in a 38,000 square-foot indoor grow facility that has thousands of CBD clones growing. Nothing can replace getting first-hand experience."