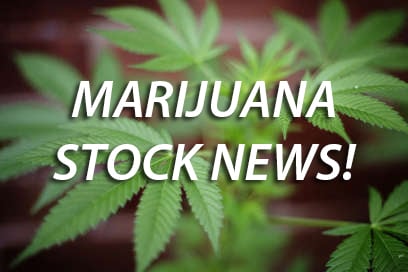 $GRPOF Files Patent for the Treatment of Cancer and Ocular Disease
Tetra Bio-Pharma Inc. ("Tetra" or the "Company") (CSE:TBP)(TBP.CN)(CNSX:TBP)(GRPOF) announced that Tetra has submitted a provisional patent application with the U.S. patent and trademark office for a pharmaceutical drug formulation to treat various forms of cancer and ocular disease.
---
Click Here Now To Read Full Release on (GRPOF)
---
Marijuana Stocks: When We Connect the Dots, You Profit

Over the last couple years, as the marijuana industry has taken flight, it has been our mission to help our readers make money from cannabis. Every once in a while we publish a "Connect the Dots" article highlighting a company or group of companies that we believe have tremendous near-term upside potential. By identifying these companies and providing insight and research otherwise unavailable to the mainstream investor, we have been able to help our readers gain as much as 9,932% in about two and a half years. That is the combined gain percentage that all of our Connect the Dots companies experienced in the weeks and months after we published an article. Let's take a look at some of our biggest gainers.
---
Click Here Now To Read Full Article
---
State Legislators Are Focused On Legalizing Marijuana In Connecticut
Democratic state legislators in the state of Connecticut presented a budget proposition this past Tuesday that involves regulating and taxing the use of marijuana for adults 21 and older. In the first year under the proposed system, those who are 21 and over would be able to buy controlled quantities of marijuana from existing medical marijuana dispensaries, and sales would be subject to a 25% tax in addition to the standard 6.35% state sales tax.
---
Click Here Now To Read Full Article
---
Pursuant to an agreement between MAPH and Tetra Bio-Pharma, we were hired for a period of 90 days to publicly disseminate information about (GRPOF) including on the Website and other media including Facebook and Twitter. We are being paid $75,000 (CASH) for and were paid 250,000 restricted common shares of Tetra Bio-Pharma. We may buy or sell additional shares of (GRPOF) in the open market at any time, including before, during or after the Website and Information, provide public dissemination of favorable Information.PLEASE READ OUR FULL PRIVACY POLICY & TERMS OF USE & DISCLAIMER