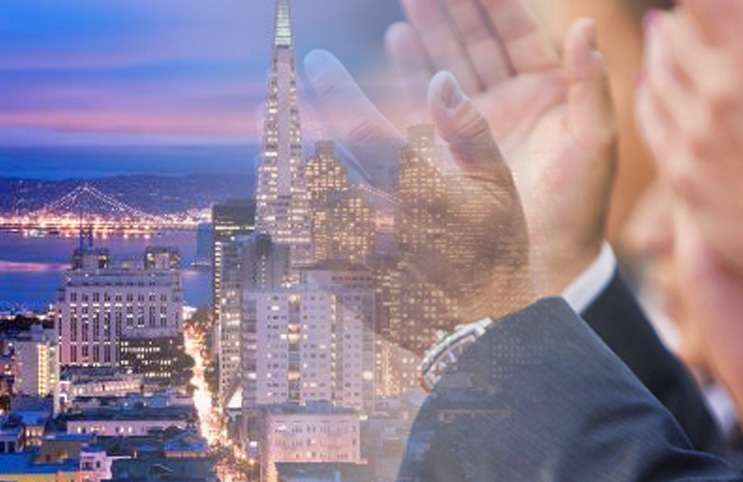 Biotech Buzz Could Focus On Cannabis
San Francisco will be a hotbed for biotechnology this week. The annual JPMorgan Healthcare Conference kicks off on Monday the 9th and goes through Thursday the 12th. But this isn't the only conference and there will surely be thousands of investors in the city to attend all kinds of presentations being made, which are focused on biotechnology & healthcare. Outside of just JPM's conference, the crowd around Union Square also consists of the Biotech Showcase, which sets up at the Hilton San Francisco Union Square; and the OneMedForum across Post Street from the St. Francis.

There's also the StartUp Health Festival on Montgomery Street and other conferences. Considering that thousands of people who aren't going to invitation-only conferences like JPM, it would stand to reason that attention will be on the industry in full force this week.
Recently Vitality Biopharma (VBIO) announced that it would be presenting at the Biotech Showcase on Wednesday January 11th. The Showcase hosts over 2,800 attendees, over 5,600 one-on-one meetings, and will be expecting to see over 550 investors present.
Biotech Showcase™ is an investor and networking conference working to provide private and public biotech and life sciences companies with an opportunity to present to, and engage with, investors and pharmaceutical executives in one place during the course of one of the industry's largest annual healthcare investor conferences. Investors and biopharmaceutical executives from around the world gather in San Francisco during this week, which is widely viewed as setting the tone for the coming year…so JPMorgan is just the tip of the iceberg during San Fran's biotech invasion.
"Biotech has historically outperformed the broader market during The J.P. Morgan Healthcare Conference," biotech analysts at the firm wrote in a note to clients ahead of the event.
And we aren't the only ones who could be seeing the potential "writing on the wall." One of the presenters at the conference has even said, "…there's a growing interest in medical cannabis among traditional health care institutions. This is a growing part of what is becoming mainstream health care." As we said last week, even though we focus specifically on marijuana stocks, the biotech aspect of VBIO could be something to pay attention to heading into this week, considering the historic impact that the JPM conference (starts today) has had in the past for companies that have a stake in the space.
We said that this week could shed some light on many biotech companies including those involved with cannabis. Now we see that VBIO will be at ground zero, not just as another biotech company that could benefit from the shockwave but management will be in the exact location and presenting to the exact audiences.
Company CEO Robert Brooke will provide a 30-minute overview of Vitality Biopharma's business during his presentation and will be available to participate in one-on-one meetings with registered attendees.
Event: Biotech Showcase Conference
Date: Wednesday, January 11, 2017
Time: 8:00 a.m. PT
Track: Room 8 (Ballroom Level)
Location: Hilton San Francisco Union Square, San Francisco, CA
---
Pursuant to an agreement between MAPH and a non affiliate third party, we were hired for a period of 30 days to publicly disseminate information about (VBIO) including on the Website and other media including Facebook and Twitter. We are being paid $100,000 (CASH) for or were paid "ZERO" shares of unrestricted or restricted common shares. We own zero shares of (VBIO) which we purchased in the open market. We plan to sell "ZERO" shares of (VBIO) that we hold during the time the Website and/or Facebook and Twitter Information recommends that investors or visitors to the website purchase without further notice to you. We may buy or sell additional shares of ( VBIO) in the open market at any time, including before, during or after the Website and Information, provide public dissemination of favorable Information. PLEASE READ OUR FULL PRIVACY POLICY & TERMS OF USE & DISCLAIMER