Are These October Marijuana Stocks to Watch Worth Watching in November?
As the election comes and goes in the U.S., investors are still searching for marijuana stocks to watch. During the first week of November, we have already seen quite a lot of positive sentiment for the cannabis industry. This includes companies like Aphria Inc. (APHA Stock Report) and Cresco Labs Inc. (CRLBF Stock Report). In addition, other marijuana stocks like Constellation Brands Inc. (STZ Stock Report), have also been showing upward momentum. A lot of the current positivity is surrounding the potential of Joe Biden winning the presidency. In the past few months, we have seen Biden and his running mate Kamala Harris, continue to support cannabis legalization.
[Read More]
This legalization could be done as soon as day one as Harris stated during the VP debate. Regardless, many pot stock investors believe that in the long term, the U.S. will overwhelmingly support pushing the cannabis industry forward. As of 2020, there is a vast majority of the U.S. public that is in support of legalizing or decriminalizing marijuana. This is a major step in the right direction and something that could lead to a lot of bullish momentum in the future. With that in mind, here are two pot stocks to watch for a potential November rally.
A Leading Performer Pot Stock in October
TerrAscend Corp. (TRSSF Stock Report) is one of the top-performing marijuana stocks in October. Last month, TRSSF stock posted a 32% gain which is quite substantial. In addition, the company has been working to expand rapidly. One of the main reasons behind this sizable gain is TerrAscend's new State Flower cultivation facility based in San Francisco, CA. With this new expansion, TRSSF stock could benefit from boosting production by roughly 500%. This should also help the company to move further into the Californian wholesale cannabis industry. YTD, TRSSF stock is up by around 190% which is very exciting for investors.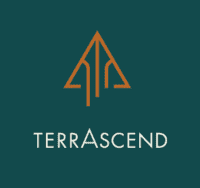 After a dismal first half of 2020, the company has since been able to turn it around for the better. Recently, the company reported seeing the first-ever quarter of positive earnings adjusted for EBITDA. In addition, the company then posted a positive operating cash flow for the second quarter. As a major company working in the Californian cannabis industry, TRSSF stock has a lot of routes to benefit from. Because of this and all it has going for it, TRSSF stock remains a pot stock to watch.
An Interesting MSO Pot Stock to Watch
Curaleaf Holdings Inc. (CURLF Stock Report) is one of the largest MSOs in the cannabis industry. The company had a very solid October, posting 31% growth in CURLF stock. One of the major drivers behind this price increase for CURLF stock is the acquisition of Massachusetts-based Alternative Therapies Group. In addition, the company was able to open several new dispensaries in the state of Florida. Similar to TRSSF stock, CURLF stock saw quite a rough couple of months in the beginning of the year. This was due to overall poor performance in the cannabis industry during that time. But since then, Curaleaf has been able to put in new growth methods, allowing it to climb in value substantially.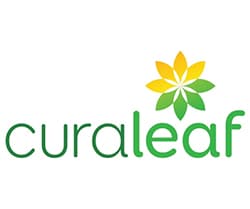 In the U.S., Curaleaf is currently considered to be the largest MSO pot stock by market cap. The company states that it currently has 95 dispensaries currently in operation around 23 states. In addition, it also has 22 cultivation sites and over 30 processing facilities. Because of its massive size and commitment to growth, CURLF stock continues to attract new investors. Although it is known to be quite volatile, some investors are looking for high volatility in their investments. With this in mind, CURLF stock remains one of the most prominent pot stocks to watch.
Are These Pot Stocks Worth Watching?
The entire cannabis industry seems like it is in a state of flux right now. With the presidential election, Covid on the rise, and other geopolitical factors, a lot is changing for marijuana stocks right now. With this in mind, there are quite a few marijuana stocks to watch that are at bare bones value. After the less than stellar performance earlier in the year, many pot stocks retreated back to lesser valuations.
Since that time however, many have come back showing that they have a lot going for them in the long term. Because of this, many pot stock investors believe that the cannabis industry will succeed in the next decade. In the meantime, it is prudent to research heavily to find the right pot stocks to watch. With the best information at hand, crafting a list of marijuana stocks to watch can be easier than previously imagined.
---
MAPH Enterprises, LLC | (305) 414-0128 | 1501 Venera Ave, Coral Gables, FL 33146 | new@marijuanastocks.com