Best Cannabis Stocks For Q4 2022
The top marijuana stocks in November started to gain traction as the weeks went by. This is because of recent comments made by President Joe Biden and Chuck Schumer proposing decriminalization and potential banking for the cannabis market. After hitting fresh lows to start the month, many cannabis stocks have experienced some gain as the third quarter 2022 reports are released.
When trading in a market like this, day traders and swing traders often profit the most. Some long-term investors prefer to use short-term trading tactics in addition to their sizeable long-term investments in the cannabis market. They thereby stand to gain from fluctuations in the stock's price on a daily basis. Federal cannabis law implementation delays have hurt the US cannabis industry, which brings in billions of dollars a year. By taking advantage of the sector's collapse, investors may be able to benefit from the market's current trend. The three marijuana stocks to watch on Thanksgiving week are listed below.
[Read More] Top Marijuana Stocks Gaining In November
Top Cannabis Stocks For Watchlist This Week
GrowGeneration Corp. (NASDAQ: GRWG)
Curaleaf Holdings, Inc. (OTC: CURLF)
Green Thumb Industries Inc. (OTC: GTBIF)
GrowGeneration Corp.
GrowGeneration Corp. is well-known in the United States for operating and delivering hydroponic and organic growing facilities. The company offers cannabis farmers a variety of hydroponic, organic, and lighting alternatives. 62 organic gardening businesses are currently owned and operated by GrowGen in the US. growing and expanding Since the site's launch, GrowGeneration.com has placed a high priority on its online presence. The website has evolved into a one-stop e-commerce destination with over 10,000 products, spanning from nutrition to lighting technology. Over the next five years, the company plans to open more than 100 facilities across the nation. In the third quarter of 2021, the company will construct the largest hydroponic garden facility in Los Angeles County.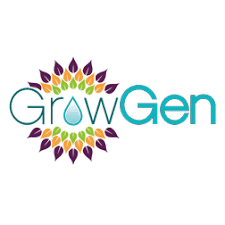 Earnings for GrowGeneration's third quarter of 2022 exceeded forecasts. Revenue for the third quarter was $70.9 million, a 39% decrease from Q3 2021. Because of this, Grow Gen saw a net loss of $7.2 million, which is a decrease of 279% from its Q3 2021 profit of $4.3 million. Revenue came in 24% beyond analyst predictions. Additionally, EPS increased by 7.7% beyond analyst expectations. The increased range for revenue guidance for 2022, from $250 million to $275 million, is now between $270 million and $280 million.
GRWG Stock Performance
On November 19th, the shares of GRWG finished at $6.03, up 67.97% in the last month's trading. GRWG stock is down 53.79% year to date, with a 52-week price range of $2.92-$19.09. According to CNN Business analysts, GRWG stock has a 12-month median price target of $5.13 per share. This would forecast a 14.73 percent decline over the last transaction price of $6.03.
[Read More] Canadian Marijuana Stocks To Buy And Hold Till Next Year?
Curaleaf Holdings, Inc.
Curaleaf Holdings, Inc., a multi-state cannabis merchant with 142 retail locations in the United States, manufactures packaged cannabis products. In Germany, medical marijuana products are now being marketed by Adven GmbH, a completely owned subsidiary of Curaleaf International. Curaleaf's Select is one of the most well-known brands in the nation. Curaleaf purchased Tryke Companies in November in order to expand into three more states. Presently, the business owns Arizona, Nevada, and Utah. At the end of July, the firm opened its 51st location in Florida. According to Curaleaf, Matt Darin apparently took over as CEO in May.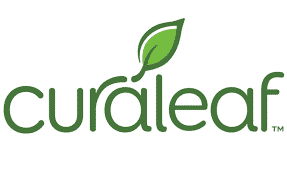 In November, Curaleaf announced a third-quarter 2022 revenue of $340 million, up 1% from the prior quarter and 7% year over year. Additionally, third-quarter 2022 Adjusted EBITDA increased by 18% YoY to $84 million. In the third quarter and the first nine months of 2022, the company produced operating cash flows of $60 million and $7 million, respectively. The third quarter of 2022 saw a net loss attributable to Curaleaf of $51 million as opposed to the third quarter of 2021's net loss of $55 million.
CURLF Stock Performance
On November 18th CURLF shares closed at $6.54, up 19.56% in the past month of trading. The stock is currently trading in a 52-week range of $4.48-$10.36 and is down 27.33% year to date. According to analysts at CNN Business CURLF stock has a 12-month average price target of $8.57 per share. In this case, this would represent an upside of 31% from its last trading price of $6.54.
[Read More] Best Marijuana Stocks To Watch Under $1 Right Now
Green Thumb Industries Inc.
Green Thumb Industries Inc. is a major player in the cannabis consumer packaged goods (CPG) business in the United States. Currently, Green Thumb runs 77 locations in 15 states. With more in the pipeline, GTI will soon have 111 retail licenses. In 2021, GTI will open a Cookies on the Las Vegas Strip as part of an original partnership with the privately held Cookies Brand. Green Thumb has announced the launch of its marijuana business in Virginia following the successful acquisition of Dharma Pharmaceuticals. Through the acquisition of Leafline Industries, the company entered the Minnesota market. In April, the company opened its 77th Rise location

The third quarter of 2022 saw an overall increase in revenue for Green Thumb of 11.8% over the same period the previous year and a 2.7% sequential increase to $261.2 million. The legalization of adult-use cannabis in New Jersey, higher retail sales in Illinois, 12 more retail locations compared to the third quarter of last year, and increased traffic in the Company's 77 open and operating retail stores all contributed to the rise in revenue. Gross profit was $131.2 million, or 50.2% of revenue, in the third quarter of 2022 as opposed to $129.5 million, or 55.4% of revenue, in the same quarter of 2021. Increased retail sales, new and acquired stores, adult-use sales in New Jersey, and continuous market expansion in Illinois were all factors that contributed to gross profit performance.
GTBIF Stock Performance
On November 18th GTBIF shares finished at $12.98, up 19.63% in the month of trading. Currently, the stock has a 52-week price range of $7.72-$24.97 and is down 41.43% year to date.  According to analysts at CNN Business GTBIF stocks has a 12-month average price target of $19.50 per share. In this case, this would represent an increase of 60.10% from its last trading price of $12.98.
Investing In The Best Cannabis Stocks In 2022
To identify the companies with the greatest potential, it can be quite helpful to look at their press releases and financial reports. Before making an investment, a company should be thoroughly investigated. Your investing performance will increase if you master technical indicators and chart patterns. Due to the cannabis industry's rapid local and global expansion, short-term traders may profit from the current market conditions. During a downturn, you could find it useful to familiarize yourself with a range of trading strategies. In November, keep a watch on these top US marijuana stocks.
---
MAPH Enterprises, LLC | (305) 414-0128 | 1501 Venera Ave, Coral Gables, FL 33146 | new@marijuanastocks.com