Marijuana Stocks Heading Into December
Do you want to buy the top marijuana stocks before December? As a result of recent market trends, top marijuana penny stocks experienced some gains. By making short- and long-term investments based on current market values, you could increase the size of your portfolio. In a market like this, day traders and swing traders typically make the highest profits. Some long-term investors choose to use short-term trading tactics in addition to their sizeable long-term investments in the cannabis industry. They benefit from daily changes in the stock's price as a result.
In an effort to profit from the current volatility, many cannabis investors are proactively trading marijuana stocks using short-term trading tactics. The current market values of many of the biggest cannabis companies are comparable to those of penny stocks. Any shares of stock with a price of under $5 are referred to as penny stocks. They are renowned for their high volatility and the huge daily price swings they are capable of.
As the possibility of federal cannabis regulation grows closer, it might be time to start paying attention to the cannabis stocks that are rising in popularity. We'll examine 2 of the top marijuana stocks for your list in more detail this week because higher market volatility is predicted for November 2022.
[Read More] Top US Marijuana Stocks To Watch Thanksgiving Week
Best Cannabis Stocks To Watch Before December
Glass House Brands Inc. (OTC: GLASF)
Cansortium Inc. (OTC: CNTMF)
Glass House Brands Inc.
Glass House Brands Inc., a vertically integrated cannabis and hemp company work in a market with one of the highest growth rates in the country. The company concentrates on the California market, where it creates innovative, environmentally friendly brands to cater to the demands of clients in various industries. Some of the company's well-known goods include Forbidden Flowers, Glass House Farms, and Mama Sue Wellness. The business will make an investment in a 5.5 million square foot greenhouse in Southern California in September 2021. Mark Vendetti is the new company's chief financial officer. A well-known California edibles company named PLUS was acquired for $25.6 million in December.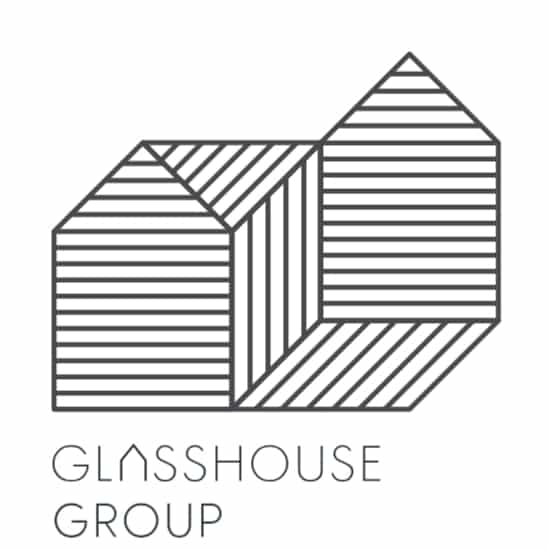 Glass House released financial data for the third quarter of 2022, reporting record quarterly sales of $28.3M, an increase of 72% over Q2 2022. A record low quarterly cost per pound of $134 was also established by the corporation, a 15% sequential decline. The company reported a gross margin of 31%, up from 2% in Q2 2022 and more than twice the amount of the prior year. Importantly, Glass House lowered its forecast for Q4 revenue to $30-$32 million. A year ago, Q3 2021's Adjusted EBITDA was $(5.4) million, and Q2 2022's was $(9.8) million. At present, it was $(2.7) million.
The company's Southern California farm produced its first crop in May, and Glass House produced almost as much in July as it did in Q2. Glass House completed the purchase of the Morro Bay Natural Healing Center dispensary in September. By the conclusion of the third quarter, Glass House will have 7 retail dispensaries after the Morro Bay dispensary agreement is finalized.
Stock Performace
GLASF stock ended at $4.03 on November 21st up 7.18% in the last month's trading. Currently, the stock has been trading in a 52-week range of $1.95-$6.54. At the present time, analysts from Tip Ranks are offering an average price target for GLASF Stock of $5.00 per share. In this case, this would represent a 24.07% change from its last trading price of $4.07.
[Read More] 2 Canadian Marijuana Stocks To Watch This Week
Lowell Farms Inc.
With its corporate headquarters in California, the well-known cannabis company Lowell Farms Inc. is quickly expanding its market share. The development of great cannabis brand licenses, artisan craft cannabis growing, and cutting-edge production capabilities are the organization's main goals. The business and Ascend Wellness Holdings have a license arrangement. In order to provide the Lowell Smokes brand to dispensaries in Massachusetts and Illinois, the two businesses will work together. In November, Ascend and Lowell officially announced that Lowell Smokes will now ship to Michigan. The renowned Lowell Smokes pre-roll bundles will also be available in Illinois, the business claims.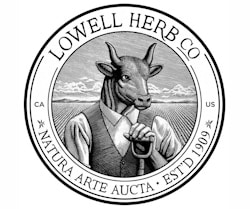 Lowell Farms reported third-quarter 2022 unaudited results with revenue generated of $8.7 million; a decrease of 34% sequentially and down 31% from the third quarter of 2021. Lowell brand revenues remain strong increasing to 82% of CPG revenues compared to 66% in the prior quarter. The company sustained an operating loss in the third quarter was $5.2 million compared to an operating loss of $3.0 million sequentially and an operating loss of $7.0 million year-over-year. In addition to a Net loss for the third quarter was $4.8 million which includes recognition of a $2 million gain related to an ERC credit received.
Words From The Chairman
"While these unaudited results are not in line with expectations, we remain confident moving into 2023 and beyond, The successful launch and positive reception that our 35's pre-roll brand has enjoyed gives us great confidence, as the market share for this coveted new product has increased substantially since the launch in September."

Chairman of the Board George Allen.
The shares of LOWLF closed at $0.1797, on November 21st  up 7.60% in the last month of trading. The stock is now trading in a 52-week price range of $0.137-$0.58 and is down 43.56% year to date.
[Read More] Looking For Long-Term Cannabis Investments? 3 Marijuana REITs To Watch
Trading Penny Pot Stocks In A Volatile Market
There are a number of potential catalysts that are anticipated in the following months that might boost these marijuana stocks to the end of 2022. Looking at their financial records and news releases may help you find the top cannabis companies on the market. In an effort to benefit from the present market volatility, some seasoned traders are actively placing short-term trades on the major cannabis companies. Use technical indicators and chart patterns to assist you to find the best market opportunities prior to opening a position. This increases your likelihood of making good trades and helps you identify opportunities for profit-taking. Due to the volatility that still exists among well-known marijuana companies, these might be among the best cannabis stocks to follow this month.
---
MAPH Enterprises, LLC | (305) 414-0128 | 1501 Venera Ave, Coral Gables, FL 33146 | new@marijuanastocks.com