Best Cannabis Stocks To Watch Thanksgiving Week
Would you like to know the best marijuana stocks to buy in November? Short-term traders had a ton of possibilities this week due to the extreme market volatility. Leading cannabis companies may become more volatile as federal cannabis legalization moves forward on Capitol Hill. Cannabis stocks are one sector where day traders and swing traders may find opportunities.
Many cannabis investors are actively trading marijuana stocks utilizing short-term trading strategies to benefit from the current volatility. But some cannabis stocks have possible long-term value. The cannabis industry could become a high-growth area in the future regardless of recession conditions in the future. President Joe Biden recently said that he would begin the process of pardoning anyone who has ever been found guilty of a federal offense involving even a trace of cannabis.
Additionally, Biden stated that he is advising other governors to adopt a similar approach in order to stop state-level prosecutions for marijuana possession. As a result, in the fourth quarter of 2022, there has been an upsurge in interest in cannabis stocks. The top three marijuana stocks to watch in next week in November are shown in the list below.
[Read More] Best Cannabis Stocks For Your Watchlist In November
Top Marijuana Stocks With Gains Last Week
Trulieve Cannabis Corp. (OTC: TCNNF)
High Tide Inc. (NASDAQ: HITI)
Jushi Holdings Inc. (OTC: JUSHF)
Trulieve Cannabis Corp.
Trulieve Cannabis Corp. has the greatest market share in Florida, with operations in eleven states. The business rules the US cannabis market with 175 retail locations. The company has 4 million square feet of processing and expansion space. A Georgia production license has improved Trulieve's reputation in the Southeast cannabis market. In Massachusetts, the company launched its first dispensary, laying the framework for future expansion. In February, the company bought a 64,00 square foot growing facility close to Phoenix, expanding its capacity for production in the southwest. By completing the acquisition of Greenhouse Wellness West Virginia Dispensaries LLC in April, the business increased its geographic reach in West Virginia.

In its third-quarter results for 2022, Trulieve reported revenue growth of 34% year over year to $301 million and a GAAP gross margin of 56%. Additionally, the business operates a U.S. retail network of 176 dispensaries, supported by a growing and processing capacity of over 4 million square feet. With a gross profit of $168 million, Trulieve earned a gross margin of 56% according to GAAP. A net loss of $115 million has been reported by the corporation. Additionally, the business produced an adjusted EBITDA of $99 million*, or a 33% margin.
TCNNF Stock Performance
TCNNF stock closed on November 18th at $12.70 up 21.18% in the last month of trading. Currently, the stock has a 52-week price range of $8.29-$29.82 and is down 51.17% year to date. According to analysts at Tip Ranks TCNNF stock has a 12-month average price target of $29.45 per share. In this case, this represents an upside of 131.89% from its last trading price of $12.70.
[Read More] Canadian Marijuana Stocks To Buy And Hold Till Next Year?
High Tide Inc.
High Tide Inc. is a cannabis dispensary that also manufactures and sells products associated with cannabis. The company's portfolio comprises a reputable international manufacturer and distributor of cutting-edge smoking accessories in addition to a well-known Canadian cannabis brand. The biggest accessories online marketplace was to be created when the company was launched. 127 stores across Canada currently carry the High Tide brand. The UK is Blessed CBD's main market, and High Tide bought the company in October 2021. The company boosted its market share and outperformed all rivals with the opening of its 66th retail cannabis store to become Alberta's top provider. With the acquisition of NuLeaf Naturals, High Tide made its largest acquisition.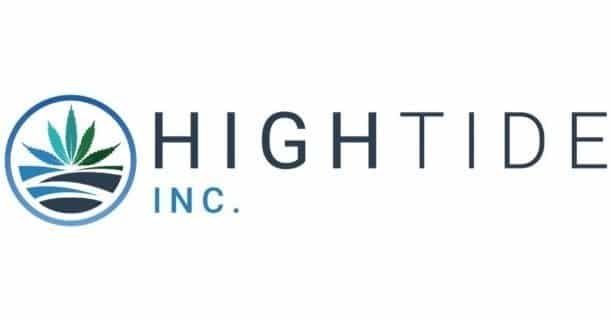 High Tide generated revenue in the third quarter of 2022 that increased by 98% to $95.4 million from $48.1 million in the same quarter the previous year. Revenue grew sequentially by 18% in comparison to the second quarter of 2022. In addition, compared to the third quarter of 2021, gross profit climbed by 54% to $25.8 million from $16.7 million. The company's gross profit margin decreased from 35% in the same quarter last year to 27% in the three months that ended July 31, 2022. Sequentially, the gross profit margin was roughly in line with the final 28% figure for the preceding quarter.
HITI Stock Performance
The shares of HITI finished at $1.78 on November 18th up 21.09% in the last month of trading. The stock is currently trading in a 52-week price range of $1.30 to $6.85, down 58.12% year to date. HITI stock has an average price target of $8.01 per share, according to Tip Ranks analysts. In this example, the upside would be 350% over the current market price of $1.78.
[Read More] Top Marijuana Stocks To Buy Today In The Stock Market?
Jushi Holdings Inc.
Jushi Holdings Inc. is a hemp and cannabis business that is expanding its market share in the medical and recreational marijuana industries in the United States. The company's main goal is to supply the US market with a range of branded marijuana and hemp-derived products. Around the country, 34 Jushi-run dispensaries employ the BEYOND/HELLO brand. Jushi also has 31 retail licenses in the US, and its national cannabis dispensary brand, Beyond/Hello, is expanding both online and offline. The business was able to expand its vertically integrated operations into Nevada in April by purchasing NuLeaf Inc.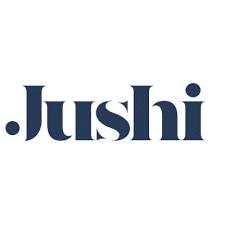 Jushi's released its preliminary third-quarter financial results, showing a 34.9% increase in revenue year over year to $72.8 million. Additionally, the business generated a gross profit of $27.7 million, up 4.0% from Q2 2022 and 18.9% over the previous year. It's also important to note that Jushi had a net loss of between $52.9 and $62.8 million. The business unveiled its third and fourth Beyond HelloTM dispensaries in Virginia in addition to its 34th and 35th retail locations around the country.
JUSHF Stock Performance
JUSHF stock closed at $1.87 on November 18th up 27.65% in the last month of trading.  Currently, the stock has a 52-week price range of $1.17-$5.78 and is down 42.46% year to date. According to analysts at CNN Business JUSHF stock has a 12-month average price target of $1.92 per share. In this case, this represents an upside of 2.89% from its last trading price of $1.87.
Investing In Cannabis Both Short And Long Term
Numerous potential events in the upcoming months might increase these marijuana stocks through the end of 2022. Finding the top cannabis companies on the market might be made simpler by looking at their financials and press releases. Several seasoned traders are actively making short-term investments in the top cannabis businesses in an effort to profit from the current market fluctuation. Use technical indicators and chart patterns to determine the ideal parameters before opening a position. Finding profit-taking opportunities will increase your ability to make lucrative transactions. These might be some of the best cannabis stocks to follow this month because top marijuana stocks are still volatile.
---
MAPH Enterprises, LLC | (305) 414-0128 | 1501 Venera Ave, Coral Gables, FL 33146 | new@marijuanastocks.com