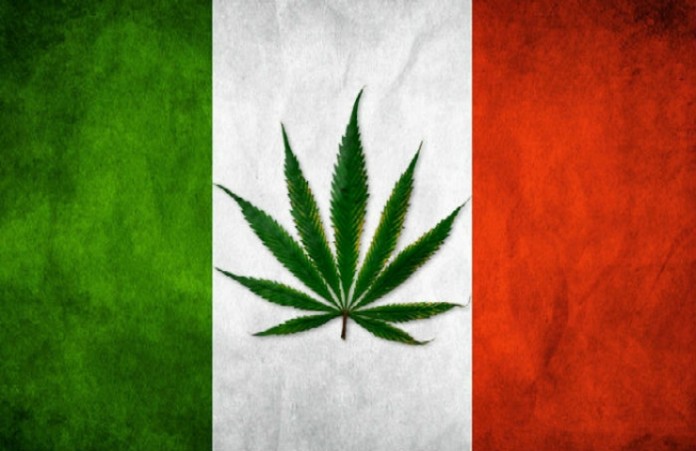 Canadian marijuana producer Aurora Cannabis Inc. (ACBFF) has announced that it will begin exporting medical marijuana to Italy through its German-based subsidiary Pedanios GmbH.
This marijuana stock signed the deal after winning a two-round application process. All applicants were put through a screening process during the first found. The companies that had passed were permitted to move onto the second round. There was only one other company had made it passed the first round with Aurora. In the end, Pedanios won the bid.
Under the new agreement, Aurora will first export marijuana to Pedanios and from there it will be transported to the Italian medical marijuana market. Aurora intends to sign the final contracts with the Italian government within the next few days. It has not been revealed as to when Italy will start to receive its shipments.
The deal came on as the demand for medical marijuana in Italy is exploding. As of now, the Italian Ministry of Defense cultivates the country's supply but with the recent spike in demand, Italy was required to seek a partner abroad.
The country announced an EU-wide public tender process. Following Aurora's European company Pedanios win of the contract, it will now supply marijuana directly to the Italian Ministry of Defense. The Ministry of Defense will continue to oversee the production as well as distribution of medical marijuana throughout Italy.
"I am very proud of Aurora and the Pedanios team for the quality of their execution in becoming the exclusive winner of this important tender," Neil Belot stated, Aurora's Chief Global Business Development Officer, in a press release.
Aurora continues to expand its international presence. Belot added that this agreement will provide Aurora "access to one of the largest and most restricted markets in Europe."
Along with the company's home base of Canada, who is set to legalize recreational marijuana this summer, Aurora is now on track to develop a strong presence in Italy, another country that is leading the way in terms of marijuana. Several European countries, including Italy, have legalized marijuana-based medicine. Among those countries, Italy has built a reputation as a leader on marijuana issues within the European Union.