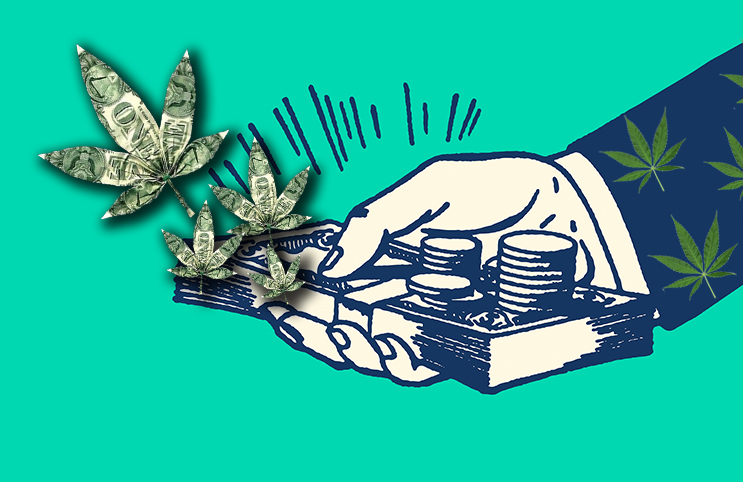 CNRP Mining, Inc. (CRPGF) Is Showing Why The Benefits of CBD are too Hard to Ignore
Cannabis is a miracle plant that has the potential to treat countless devastating conditions. Epilepsy, Multiple Sclerosis, Anxiety, Cancer Treatment & the list goes on and on. Cannabis can & has improved daily life for 10's of millions of people across the globe and we need to recognize it for what it is, a MEDICINE. This Street is starting to take notice and CNRP Mining, Inc. (CRPGF) is the company they're starting to look at.
---
Immediate Access To This Exclusive Report!
---
GT Biopharma (OXIS) Announces Enrollment of Fourth Patient in FDA Phase 2 Trial of Cancer Drug OXS-1550
LOS ANGELES, CA / ACCESSWIRE / August 2, 2017 / GT Biopharma Inc. (OTCQB:OXIS) announced today that four patients have been enrolled in the company's Food and Drug Administration-approved (FDA) Phase 2 clinical trial of its promising cancer therapy, OXS-1550.
This week we re-introduced A COMPANY that has been a previous 400% runner in the past. And the above announcement seems to have been a catalyst for the company. Over the last 3 days we've watched this previous winner turn heads and excite the market. After opening the day Tuesday (OXIS) at $0.0236 it ended up riding a wave to highs of $0.0459 on Thursday (8-3) before closing above $0.03. But as many already know, THIS past winner didn't end its run when it was up 100%, it continued beyond that. This time around, we're looking at the company during new developments for its FDA Phase 2 Trials and there's been obvious attention buzzing around the company. If you haven't seen it yet, you can view our FULL REPORT HERE
---
Click Here To Read the Full (OXIS) News
---
The Cost Of Starting Medical Marijuana Dispensary
Starting a medical marijuana shop is every cannabis enthusiast's dream. For one's business dream to come true, it is important to understand the costs that come with the application and startup process. The complicated application process is designed to eliminate those who aren't serious about the business. Therefore, there are many requirements to consider before diving into the real business, like selecting which products to offer at your dispensary or choosing an fashionable logo. In states where medical marijuana is legal, the typical upfront cost for an application is $5,000 (non-refundable). Licensing fees differ based on your location.
---
Click Here To Read Full Article
---
MAPH Enterprises LLC, owners of MarijuanaStocks.com, has not been compensated for mention of Oxis International (OXIS). An affiliate company MIDAM Ventures LLC., a Florida Corporation has been compensated $150,000 by OXIS International Inc. (OXIS) for a period beginning August 1, 2017 and ending September 1, 2017 to publicly disseminate information about OXIS International Inc. (OXIS). We own zero shares. PLEASE READ OUR FULL PRIVACY POLICY & TERMS OF USE & DISCLAIMER