Marijuana Stock Watchlist For 2021
Is it time to start putting top marijuana stocks on the watchlist in April? So far this month the best cannabis stocks to invest in have continued to shed market value. Even on 4/20 most leading marijuana stocks saw downward momentum as the day progressed. But yesterday also marked the day the cannabis industry was given a small victory from the federal government. To elaborate the House passed the SAFE Banking Act which will allow cannabis companies to do business with financial institutions in the U.S.
Now with the bill heading toward the Senate, it's possible a democratic lead floor may pass the bill on the 4th attempt. In essence, this could be the beginning of federal cannabis reform in America. As legal cannabis comes available for more than half the country top marijuana companies have continued a rapid expansion in the market. During 2020 and the first quarter of 2021 many cannabis companies expanded their presence with mergers and acquisitions as a means of quickly establishing a footprint.
One of the fastest-growing cannabis companies currently using these methods is Ayr Wellness Inc. (OTC: AYRWF). As a newcomer by way of a SPAC deal, Ayr has quickly opened 49 retail stores in seven key markets across the U.S. And this is just one instance of this trend in the industry. As more states become legal top cannabis companies are quickly establishing their presence in those emerging markets.
Cannabis Industry Expansions And Top Cannabis Stocks Right Now
Canadian cannabis companies are strategically getting in on the action as well. Most have established some form of entry into the U.S. cannabis market as soon as the federal government allows it. One example of this is Aphria Inc. (NASDAQ: APHA) with the acquisition of American Independent craft brewing company Sweet Water Brewing Company. For investors looking to pick up cannabis stocks to put on their watchlist this drop in market value could be a great opportunity.
In some ways, the cannabis sector has given new investors a chance to buy top marijuana stocks at much lower price points. After reaching new highs in February the best cannabis stocks to buy are trading at levels similar to December 2020. With Chuck Schumer pushing for cannabis reform once the new legislation is passed into law there could be a momentum shift for pot stocks.
Recently these marijuana stocks have seen a significant decline in value and have potential short-term value for investors. With this in mind, let's take a look at these marijuana stocks to watch for a rebound.
Read More
Marijuana Stocks To Watch:
Village Farms International, Inc. (NASDAQ: VFF)
OrganiGram Holdings Inc. (NASDAQ: OGI)
Village Farms International, Inc.
Village Farms International, Inc. is a greenhouse grower that is leveraging its low-cost agriculture techniques into opportunities in the cannabis and CBD markets In North America. Specifically, Pure Sunfarms the company's wholly-owned subsidiary is one of the largest cannabis operations in North America. Pure Sunfarms is one of the best-selling brands of cannabis and has managed to generate 9 quarters of positive adjusted EBITDA since commencing sales. In its most recent financials, Pure Sun Farms saw 28% sequential growth in Q4 branded cannabis sales. Additionally, Pure Sun Farms saw 248% growth year over year with retail branded sales of $15.5 million. In total Village, Farm reported fourth-quarter revenue of $47.4 million a 43% increase from the prior year. But this fell short of the consensus estimate analysts gave of $53.1 million.
At the present time, in Canada Pure Sunfarms has the top-selling brand of dried flower products with the OCS for 2020. Additionally, the company continues the rollout of its first Cannabis 2.0 products which are full spectrum vapes and bottled oil products. In March analysts cut both revenue and earnings per share estimates on Village Farms. In detail analysts now predict revenues of $249 million in 2021. Before this revision, analysts forecast the company's revenue of $282 million and earnings per share of $0.29.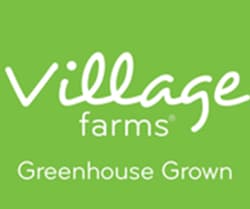 VFF stock is up 4.83% year to date with a high of $20.32 in February. Closing April 20th at $10.64 the stock is down 27.37% in the last 30 days. According to analysts at CNN Business VFF stock has a 12-month median price forecast of $22.00 per share. In essence, this would be a 106.96% increase from current levels. For this reason, VFF stock is a top marijuana stock for your 2021 watchlist.
[Read More] Best Cannabis Stocks To Buy Right Now? 2 To Watch In April
OrganiGram Holdings Inc.
OrganiGram Holdings Inc. is a Canadian licensed producer of cannabis and cannabis-derived products. The company is known to produce high-quality, indoor-grown cannabis to both the medicinal and recreational markets. Currently, OrganiGram is working on its international business partnerships which is contributing to the company's global expansion.
On April 13th the company reported its second-quarter fiscal 2021 results that missed estimates. In particular, Q2 2021 net revenue decreased to C$14.6 million down from C$23.2 million the same quarter in 2019.  With a much larger net loss of C$66.4 million in Q2 2021 compared to C$19.1 million in Q2 2020 analysts the loss is substantial. OrganiGram has been significantly cut by analysts with most expecting a triple-digit drop for fiscal 2021.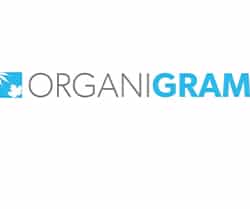 OGI stock is up 75.19% year to date with a high of $6.45 in February. Closing at $2.34 on April 20th the stock is down 41.35% in the last 30 days of trading.  According to analysts at Tip Ranks OGI stock has a 12-month average price target of $3.60. This would be a 53.85% gain from current levels. With this in mind, OGI stock could see some upside but the company needs to focus on its massive losses.
[Read More] Looking For Top Marijuana Stocks On 420? 2 Pot Stocks For Your Watchlist
---
MAPH Enterprises, LLC | (305) 414-0128 | 1501 Venera Ave, Coral Gables, FL 33146 | new@marijuanastocks.com