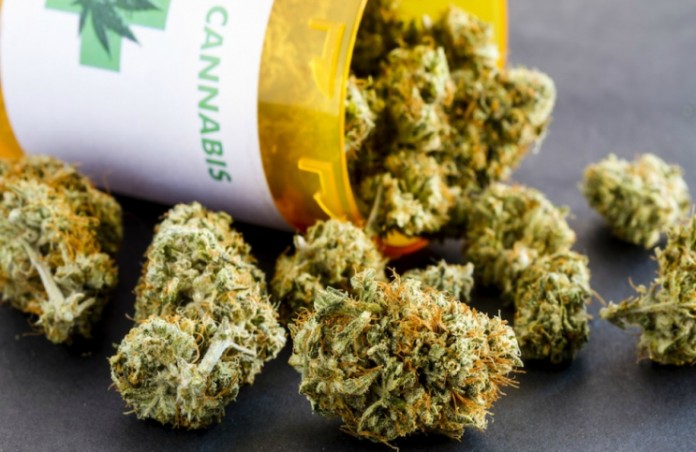 Marijuana Growers Are Challenging California's Grow Regulations
To fight against the future threat of marijuana corporatization, marijuana cultivators in California have come together to challenge the state's grow regulations. These small-scale farmers were discouraged when the California's lawmakers did not place limits on acreage that can be used by a single grower. This resulted in growing fear that agribusiness would takeover marijuana cultivation in the Salinas and Central valleys and drive the smaller growers of the Emerald Triangle out of business.
---
InCaseYouMissedIt: Vitality Biopharma, Inc. (VBIO) See Analyst Price Target Raised To $3.00!
A few weeks back, a company that we've covered over the last few months, VBIO announced that it has submitted an orphan drug designation request to the FDA for it's THC Prodrug, VITA-100. Since then, at least one analyst has raised its expectation and price target for the company to $3!
We've already seen first-hand at the dramatic momentum that can build not only with the mj sector alone but with VBIO specifically. The last time we picked up coverage on this company, we saw an epic run to highs of $4.24. We think this latest announcement could be a key catalyst to new potential & something that we will continue to follow
---
A New Marijuana Stock Index

Marijuana continues to make its mark around the world with more countries in favor of it not only for its medicinal purposes, but recreational as well. Uruguay was the first country in the world to fully legalize marijuana in 2013. Meanwhile, more than half of the United States has legalized some form of marijuana, twenty-nine U. states have legalized medical of which nine have legalized recreational as well. Many countries in Europe have legalized medical marijuana as well as Mexico. And now, this July Canada is the next country on course to legalize adult-use recreational marijuana.
---
This email is for '%%emailaddress%%' You have received this email because you are subscribed to MarijuanaStocks.com | Pursuant to an agreement between MAPH and a non affiliate third party, we were hired for a period of 30 days to publicly disseminate information about (VBIO) including on the Website and other media including Facebook and Twitter. We are being paid $100,000 (CASH) for or were paid "ZERO" shares of unrestricted or restricted common shares. We own zero shares of (VBIO), which we purchased in the open market. We plan to sell the "ZERO" shares of (VBIO) that we hold during the time the Website and/or Facebook and Twitter Information recommends that investors or visitors to the website purchase without further notice to you. We may buy or sell additional shares of (VBIO) in the open market at any time, including before, during or after the Website and Information, provide public dissemination of favorable Information.