Best Cannabis Stocks For Your Long-Term Portfolio
Have you considered making long-term investments in the top marijuana stocks? Finding long-term investments with consistency may be challenging given the market volatility associated with the top cannabis stocks to watch right now. In general, over the long term, cannabis REITs have been among the top performers on the marijuana stock market. Some may be gearing up for another run given their great investor returns over the previous five years.
Cannabis REITs have been among the top-performing marijuana businesses in recent years. This is mainly because marijuana REITs consistently distribute dividend payments to shareholders, which is unusual for cannabis businesses. Also, private equity firms and several institutional investors have shown interest in these top marijuana stocks.
Additionally, it is anticipated that the cannabis market would more than double in size over the next five years, paving the way for marijuana REITs to steadily expand in value. Let's look at 3 of the top cannabis firms for your long-term portfolio right now if you're seeking long-term holdings in the industry.
[Read More] Top US Marijuana Stocks To Watch Thanksgiving Week
Top Cannabis REITs To Watch For Long-Term Investing
Innovative Industrial Properties, Inc. (NYSE: IIPR)
AFC Gamma, Inc. (NASDAQ: AFCG)
Power REIT (NYSE: PW)
Innovative Industrial Properties, Inc.
Innovative Industrial Properties, Inc. is a cannabis real estate investment trust (REIT) focused on the legal cannabis industry in the United States. 8.7 million square feet of rentable space are already available to the company, and 2.5 million square feet more will soon be available. The bulk of these buildings is entirely leased, with an average lease term of 16.4 years. Currently, the business owns 111 properties scattered over 19 states. IIP has invested $2.4 billion in property improvements as of April, in addition to an additional $227.1 million in anticipated rent payments. IIP predicts that as a result of its continuous real estate investments, particularly in Pennsylvania and Massachusetts, its lease portfolio will expand significantly in 2022.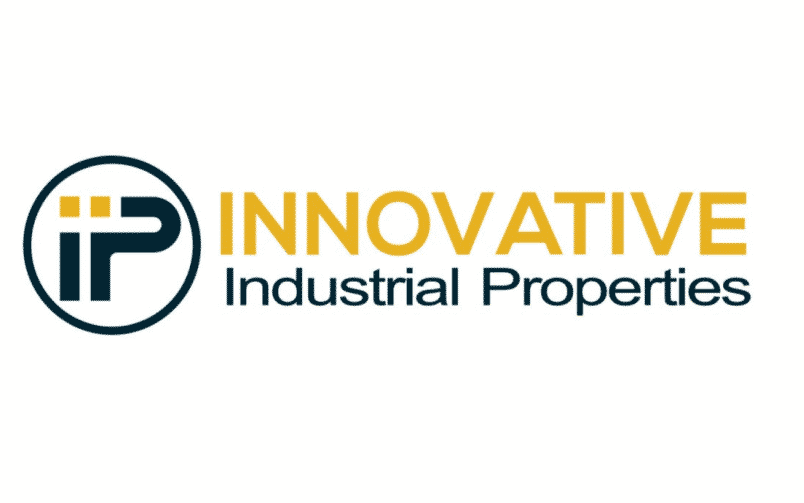 The company reported third-quarter 2022 results on November 2nd, with total revenues of over $70.9 million, a 32% increase over the same period the previous year. IIP reported an AFFO of almost $60.1 million, or $2.13 per diluted share, and net income attributable to common stockholders of nearly $37.3 million, or $1.32 per diluted share, for the quarter. A quarterly dividend of $1.80 per common share was also paid by the corporation on October 14, 2022, for an annualized dividend of $7.20 per share, to stockholders of record on September 30, 2022.
The $6.80 per common share dividends on common stock declared for the fiscal year ending September 30, 2022, representing an increase of $1.34, or 25%, above the dividends paid for the fiscal year ending September 30, 2021. Importantly, IIP increased total sales by 41% over the same time the previous year, to $205.9 million during the nine months that ended September 30, 2022.
IIPR Stock Performance
On November 18th, IIPR stock closed at $112.32 and is up 17.23% in the past month. The stock is currently trading in a 52-week price range of $87.47-$279.49, down 57.28% year to date. IIPR stock has a 12-month median price target of $160.00 per share, according to CNN Business analysts. In this forecast, this would be a 42.45% increase over the previous trade price of $112.32.
[Read More] 2 Marijuana Stocks To Watch Next Week
AFC Gamma, Inc.
AFC Gamma, Inc. is a well-known cannabis ancillary business with a positive cash flow and good management. At the present time, the company, which debuted in 2020, concentrated on ideas of supply and demand, markets for those theories, real estate security, and other forms of collateral. First-lien loans, mortgage loans, construction loans, bridge financings, and other unusual forms of financing are areas of expertise for AFCG. In general, the rapidly expanding cannabis market has been the focus of AFC Gamma's most recent marketing initiatives. With Verano Holdings Corp., the corporation extended a $250 million credit line and a $100 million option (OTC: VRNOF).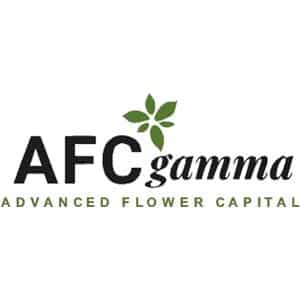 AFC Gamma reported a net income of $11.5 million in the third quarter of 2022, or $0.57 per basic weighted average share of common stock, up 45% from the third quarter of 2021. Additionally, the business recorded distributable earnings1 in the third quarter of 2022 of $11.8 million, or $0.59 per basic weighted average share of common stock, a 64% increase over the third quarter of 2021.
Additionally, on October 14, 2022, AFC Gamma distributed a dividend of $0.56 per common share for the third quarter of 2022, a 30% increase over the third quarter of 2021. By November 1, 2022, the business had closed $203.8 million in new commitments and funded $167.6 million in new and existing commitments, including around $32.0 million in refinanced debt from current creditors.  AFCG paid a regular quarterly cash dividend of $0.56 per share of ordinary stock to stockholders of record on September 30, 2022, on October 14, 2022.
AFCG Stock Performance
On November 18th, AFCG shares closed at $16.96, a 7.14 percent decline in the last five trading days. The stock, which has a price range of $14.90 to $24.31, is down 25.48% year to date. Analysts at CNN Business predict that the 12-month average price for AFCG shares will be $22.83 In comparison to the stock's most recent trading price of $16.96, this prediction shows a gain of 34.58 percent.
[Read More] Best Marijuana Stocks To Watch Under $1 Right Now
Power REIT (PW)
Being a real estate investment trust that prioritizes long-term investments with superior risk-adjusted returns is Power REIT's main goal. Power REIT's portfolio of CEA properties is rapidly expanding with new processing facilities and greenhouses. In general, tenants who have been awarded permission to cultivate medical marijuana on the land have taken over the leases for the buildings. The funds will be used by Power REIT to complete the necessary improvements to the assets that are prepared for development. Greenhouse facilities owned by Power REIT have room for growth.

PW reported a core FFO of $0.41 per share for the second quarter of 2022, down from a core FFO of $0.51 for the same period in 2021. Additionally, core FFO was $0.41 per share for the quarter that ended June 30, 2022, as opposed to $0.40 per share for the quarter that ended March 31, 2022. PW now owns assets for controlled environment agriculture (CEA) totaling more than 2.2 million square feet, including 22 greenhouses. The company owns 601 acres and has 7 ground leases totaling 112 kilometers of railroad land for solar projects. 7.75% of REIT Power Series The Trust paid cumulative quarterly dividends on redeemable perpetual preferred stock of about $163,000 ($0.484375 per share).
PW Stock Performance
PW stock closed on November 18th   at $6.10 down 37.78% for the last month of trading. Currently, the stock has a 52-week price range of $5.96-$81.99 and is down 91.15% year to date. According to analysts at CNN Business PW stock has a consensus price target of $44 per share. In this case, this would represent an upside of 633.33% from its last trading price of $6.10.
Investments For Long Term In The Cannabis Industry For 2022
Cannabis REITs can be a fantastic choice for new investors looking for long-term investments to get into the cannabis industry. Before investing in a company, you should always do your own research. Also, it may just be necessary to briefly examine the financial statements and press releases of the companies to identify which ones represent the greatest investments. If you want to make long-term investments, these top marijuana stocks may be the ones to watch before December.
---
MAPH Enterprises, LLC | (305) 414-0128 | 1501 Venera Ave, Coral Gables, FL 33146 | new@marijuanastocks.com