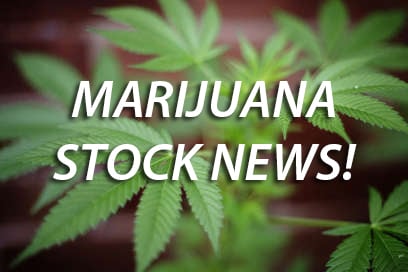 InMed Pharma: A Leader in Cannabinoid Biosynthesis — CFN Media
CFN Media Group ("CannabisFN"), the leading creative agency and digital media network dedicated to legal cannabis, announces the publication of an article covering how InMed Pharmaceuticals Inc. ( CSE :IN ) ( CNSX : IN ) (IN.CN) ( OTCQB : IMLFF ) is leveraging biosynthesis to solve a major problem in the medical cannabis industry as it adds key ex-Eli Lilly personnel to its efforts.
The medical cannabis industry is largely focused on only two cannabinoids — tetrahydrocannabinol (THC) and cannabidiol (CBD) — but there are dozens of others (90+) that could have potentially beneficial therapeutic effects. The industry wide problem? These other minor cannabinoids aren't easily extracted from botanical cannabis sources. Even if they were, they aren't present in high enough concentrations to make them economically feasible to extract.
Biosynthesis Breakthrough
Biosynthesis is a multi-step, enzyme-catalyzed process of converting substrates to more complex products in living organisms. The most popular drug developed as a result of biosynthesis is insulin, which is produced by inserting human DNA into a host cell (such as e. coli) that replicates to produce human insulin. The process enables the drug to be cost-effectively produced at scale rather than extracted from living organisms.
InMed Pharma is leveraging the same biosynthesis concepts to mass produce specific cannabinoids. Rather than extracting actual cannabinoids, the company simply inserts the desired cannabinoid DNA into an E. coli bacteria, which then mass produces it at scale for researchers to use in therapeutics. This represents a much more cost-effective, scalable, and scientifically-exacting way to develop cannabinoid-based therapeutics.
The company recently retained the consulting services of Ben Paterson, P.E., to assist in defining the pathway for the scale-up, purification, and manufacturing strategies for its biosynthesis program. In the past, Mr. Paterson served as a Senior Engineering Advisor for Eli Lilly & Co. where he spent 24 years in the biosynthesis division using E. coli biosynthesis techniques to develop numerous products.
"This novel approach to the biosynthesis of cannabinoids is a game-changer for drug development," said Dr. Vikramaditya Yadav, a co-inventor of the biosynthesis technology, in a recent press release. "The importance of producing cannabinoids that are identical to naturally-occurring compounds cannot be overstated. Many drug development efforts with synthetic derivatives have failed."
Patent Protection in Place
Earlier this month, InMed Pharma announced that it filed a provisional patent application pertaining to its proprietary biosynthesis platform for the manufacture of cannabinoids that are identical to those found in nature. The patent, once converted into an international PCT application, will provide significant commercial protection for its E. coli based expression system to manufacture any of the 90+ cannabinoid compounds that may have medical use.
Management intends to file additional patents to protect various aspects of its biosynthesis program, including E. coli based patents, gene optimization patents, and other proprietary developments and data patents. The company will actively convert these patents into national-stage filings in all major commercial jurisdictions as well. This IP portfolio could become increasingly valuable over time as the medical cannabis industry matures.
The move to patent the biosynthesis process that it has pioneered within the cannabinoid industry helps solidify its leadership position moving forward. As researchers continue to uncover the benefits of cannabinoids, the company is well-positioned to provide one of the only scalable methods to reproduce cannabinoids — as they appear in nature — at scale. The move could also help its own clinical programs be more effective than the competition.
Significant Expertise
InMed Pharma has an experienced leadership team that's led by President & CEO Eric A. Adams, who has over 25 years of experience as a seasoned biopharmaceutical executive. Mr. Adams is joined by Dr. Sazzad Hossain, who was a senior scientist at the Biotechnology Research Institute of National Research Council Canada, and Dr. Ado Muhammed, who was the Associate Medical Director at GW Pharmaceuticals plc.