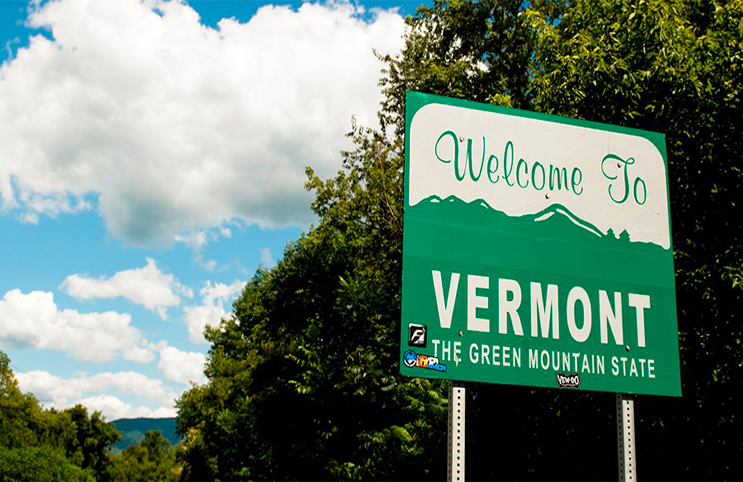 Vermont's House of Representatives recently passed a bill that would legalize recreational marijuana. If Gov. Phil Scott, signs the law, Vermont would then take the place of the ninth state to legalize adult use of marijuana.
The passing of the bill, which was approved in a 79-66 vote Wednesday, according to Reuters, marks the first recreational marijuana measure to be approved by a state's legislature. The other eight recreational pot states—Colorado, Washington, Oregon, California, Massachusetts, Maine, Nevada, Alaska— plus Washington D.C., introduced legal marijuana programs following public votes.
If Scott doesn't veto the bill, starting July 2018 adults in Vermont will not only be able to consume marijuana legally but people 21 and older would be allowed to grow up to two mature marijuana plants at a time. Possession of up to one ounce of marijuana would also be legal.
A nine-person team of researchers also is commissioned to conduct a study to determine the best ways to regulate and tax sales of the plant, as well.
Nonetheless, it is unclear if Scott will sign the bill. The governor has been vocal about his stance on marijuana, telling reporters in 2016 that "right now" wasn't the time for Vermont to be legalizing recreational pot. A spokeswoman for Scott, Rebecca Kelley, told Reuters in a statement that the governor wanted to make sure public safety and health concerns are addressed before singing the bill into law.
"On the issue of legalizing marijuana, the governor has said he is not philosophically opposed, but we must ensure certain public safety and health questions are answered," Kelley stated.
Supporters of the bill urged the governor to move forward with the law.
"The Legislature has taken a crucial step toward ending the failed policy of marijuana prohibition. There is no rational reason to continue punishing adults for consuming a substance that is safer than alcohol," Matt Simon, political director of the New England chapter of pro-legalization group Marijuana Policy Project (MPP), said in a statement delivered to Newsweek.