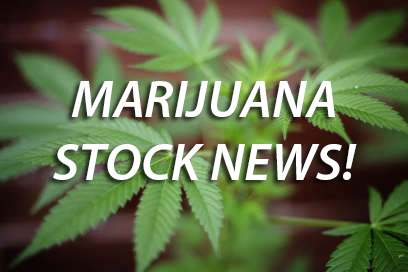 VPR Brands, LP is excited to introduce their new RIPPO brand vaporizer
VPR Brands, LP ( OTC PINK : VPRB ) proudly introduces its new RIPPO brand handheld Vaporizer. An old school design packed with new school technology for the discerning vapor connoisseur. The RIPPO is a must have for anyone who enjoys quality, power, and concealment. The product features a high capacity 1500mah rechargeable battery, micro USB port, ceramic heater, a flip open top for concealment/cleanliness, and a rubberized textured grip for durability.
"This is one of the coolest looking items we have ever launched into the market and at $99, it's going to get everyone's attention. It looks good plus it feels great in your hand, and once you experience the RIPPO you will understand where the name came from. This is a unit anyone would be proud to carry and pass around when they are out and about with friends or just want to be discrete anywhere at any time. Our Iconic design, new age technology, and quality were brought together by our winning team at VPR Brands which I am proud to be a part of," says Kevin Frija, VPR Brands CEO. "The RIPPO stands true to its name and then some."
"We have already pre-sold a large portion of the initial run and plan to build a full line around this concept. I actually took a handmade prototype to MJ Business Conference in Las Vegas and industry professionals offered $200+ for the unit on the spot! From that moment I knew we had to bring this unit to life," said Dan Hoff, VPR Brands COO. "This piece was designed and built to feel solid in the hands of the beholder, have a feel and function familiar to many while outperforming the competition. This is one of the most powerful compact essential oils vaporizers on the market which provides larger than life hits and extraordinary taste."
The RIPPO will be available in stores, dispensaries and online www.vapehoneystick.com starting March 1st. The Product will be distributed by Busy Bee distributing and featured product at Canna Daddy's in Oregon as well as other local distributors and dispensaries in legal states.
Busy Bee Distributing:
We make it easy for retailers to stock their shelves with the products that loyal customers want. The idea is simple, order what your store needs and receive it in one shipment instead of dozens. That's dozens of intakes you don't have to process, dozens of vendor payouts you won't have to manage and dozens of customers that get to work with your most knowledgeable staff members.
We're really choosy about who we partner with, our thorough application process includes interviews, site visits and product tests in addition to meeting all OHA testing regulations. Why do we bother with all of this? Not only because that's what will build your business, it's also because it's our families and friends who end up using our products. For more information on this company, please visit https://busybeedist.com.
Canna Daddy's:
We work hand and hand with farmers allowing them to have an opportunity to be promoted and appreciated from our dispensary and from our patients. All of our farms have completed all regulations in testing the medicine that they bring to us to provide to the patient under ORS 333-008-1190. For more information on this company, please visit https://www.canna-daddys.com.
About VPR Brands, LP:
VPR Brands is a technology company, whose assets include issued U.S. and Chinese patents for atomization related products including technology for medical marijuana vaporizers and electronic cigarette products and components. The company is also engaged in product development for the vapor or vaping market, including e-liquids, vaporizers and electronic cigarettes (also known as e-cigarettes) which are devices which deliver nicotine and or cannabis through atomization or vaping, and without smoke and other chemical constituents typically found in traditional products. For more information about VPR Brands, please visit the company on the web at www.vprbrands.com.
Forward-looking statements:
This news release contains statements that involve expectations, plans or intentions, and other factors discussed from time to time in the company's Securities and Exchange Commission filings. These statements are forward-looking and are subject to risks and uncertainties, so actual results may vary materially. The company cautions readers not to place undue reliance on any forward-looking statements, which speak only as of the date made. The company disclaims any obligation subsequently to revise any forward-looking statements to reflect events or circumstances after the date of such statements or to reflect the occurrence of anticipated or unanticipated events.