$UBQU CEO Gives Shareholders Overview of First Quarter Progress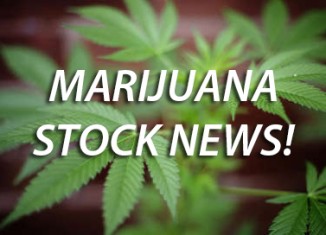 HempLife Today CEO Gives Shareholders Overview of First Quarter Progress and Projections Moving Forward
Ubiquitech Software Corp. ( OTC PINK : UBQU ) and the CEO of HempLife Today™ wants all shareholders and the public to have a solid overview of the Company's first quarter progress along with projects and projections moving forward. The Company wants shareholders to know it is in a strong financial position with experienced management at the helm, creative talent on its staff, and seasoned legal and accounting experts to ensure growth.
"Through this press release it is the company's desire to communicate directly with the shareholders and the public interested in our Company," said James Ballas, CEO. "Shareholders should be aware that there is never a wasted day or opportunity for the Company. In addition, we always want our shareholders to know that we value them and the trust that they give us through their becoming shareholders. This is very important to us, and in everything we do we keep this in mind."
The Company is proud to report the following:
We continue to be 100% committed to the name and symbol change that best reflects our business and that will successfully represent us well into the future. This has been a very intensive legal process and the Company wants all shareholders to understand that this is a process and that the Company will keep shareholders informed of any and all pertinent information regarding this important step. Again, the company is 100% committed to this, but in the meantime will continue to update shareholders on the progress of the Company, with specific reference to revenue and profits, achievements and goals, and additional important fundamental developments and milestones.
The Company continues to add new customers at an accelerated rate as our sales platforms continue to grow. These platforms include extensive Internet, SEO, Social Media, Blogs, Affiliates, and traditional marketing that all work together to educate the public and create more and more new customers at an exponential rate. The Company alerts all shareholders that they can "search" for HempLife Today™ and our CannazALL™ brand of CBD products to see the footprint we continue to expand.
The Company continues to develop some of the finest CBD products derived from Hemp and offers them through our CannazALL™ brand. These products now include First-cut oils from our purpose grown Hemp plants rich in CBD and through our NanoTech Infusion Process™ are infused with over 200% more important plant Terpenes and other natural Hemp plant materials, giving our products the superior "entourage effect" that is desired. CannazALL™ products currently include:
Tinctures, Concentrates, GelCaps, Mixable Powder, Skin Salve, E-juice, and new dabbing Honey, with more to come in 2017.
The Company continues to keep its prices for CannazALL™ CBD products as low as possible through our discount coupon codes, and our generous Referral and Rebate programs. In fact, every customer has the opportunity to get free CannazALL™ products simply by referring others who then make purchases, plus earn Rebates on every dollar spent. These programs are extremely popular and we continue, through advanced programming, to make these programs easier and more user friendly so that more HempLife Today™ customers can take advantage of these opportunities and to add customers to our customer base.
The company continues to board new customers at low acquisition rates thus saving precious revenue on expensive advertising. Through 3rd quarter of 2016 to the present, the Company is able to acquire new customers at almost 90% less in advertising costs than it did in the first 2 years of operation. This trend will continue and will also improve.
The Company is also finishing up the freshening of the main Websites of www.HempLifeToday.com and www.HempLife.com with new images, copy, and special offers that make navigation of the sites more educational and easier for new and existing customers. The Company will also be unveiling an exciting new HempLife Today™ logo in the near future and this will be announced as well.
The Company has been operating under our Rapid Ship order processing since the first week in February and all orders are shipped within 24 hours via USPS Priority Mail. This was achieved through extensive custom programming so that most orders are delivered within 3-5 business days of the actual order being placed. The Company knows that fast shipping and delivery are vital to our customers.