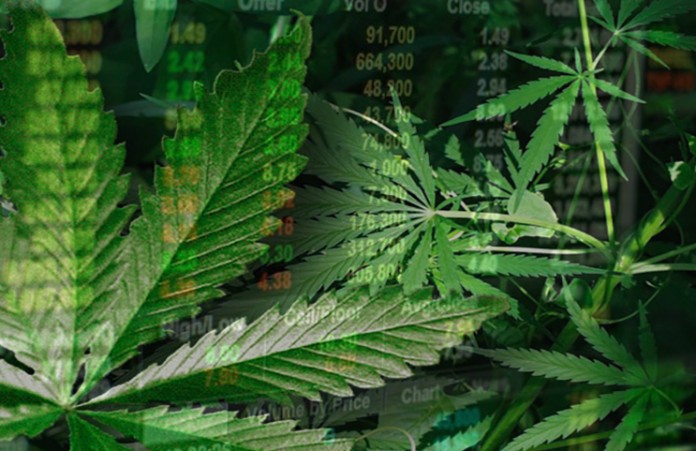 CRPGF Hits New Highs
CNRP Mining, Inc. (CRPGF) has been on our radar for awhile now. Since announcing the initial LOI to bring on a new CBD asset to the company, we've followed along with new developments to this emerging story. The company's latest announcement could have signaled what we've been waiting for. The company announced that further to the its press release on July 21, 2017 and in conjunction with its non-binding letter of intent to acquire X-SRAYS, it has advanced USD $300,000 to X-SPRAYS. Furthermore, (CRPGF) said that it anticipates signing a definitive agreement for the acquisition in September 2017.Based on what was announced, we think a lot more people are starting to pay closer attention. So if you have yet to read up on this company, click the link below for more details.
---
Click Here For Full Details On (CRPGF)
---
Tetra Bio-Pharma Inc. (TBPMF) Strengthens its Management Team in Preparation for the Initiation of its Commercial Activities
Tetra Bio-Pharma Inc. ("Tetra" or the "Company") (TSX VENTURE:TBP)(TBPMF) today announced that it has strengthened its management team in preparation for the initiation of its commercial activities with the appointments of Dr. Anne-Sophie Courtois to the position of Vice President, Marketing effective immediately and Mr. Bernard Lessard to the position of Chief Financial Officer (CFO), effective September 18, 2017. Mr. Lessard will be replacing Mr. Sabino Di Paola as CFO of the corporation.
---
Click Here To Read Full (TBPMF) Release
---
GT Biopharma (OXISD) Heads Higher On Monday (8-28)
GT Biopharma Inc. (formerly known as Oxis International, Inc.) rallied to highs of $19.25 on Monday (8-28) to continue the 4-day rally it has seen since last Wednesday (8-23) Excitement is still building around this latest acquisition of Georgetown Translational Pharmaceuticals. The new company can now provide sufficient funding for the continuing development of its highly sought after oncology assets and GTP's assets, which include leading candidate, Pain Brake. According to the company this oncology asset is expected to be submitted to the FDA as a New Drug Application in 15 to 18 months, which would allow GT Biopharma, Inc. to start marketing the drug shortly thereafter. If you haven't done so yet, take a look at (OXISD).
---
Click Here For More On (OXISD)
---
MarijuanaStocks.com owned by MAPH Enterprises LLC., a Florida Corporation that has been compensated $100,000 by a non-affiliate 3rd party for a period beginning August 1, 2017 and ending September 1, 2017 to publicly disseminate information about CNRP Mining, Inc. (CND.CN) (CRPGF). We own zero shares.MAPH Enterprises LLC, owners of MarijuanaStocks.com, has not been compensated for mention of Oxis International (OXIS). An affiliate company MIDAM Ventures LLC., a Florida Corporation has been compensated $150,000 by OXIS International Inc. (OXIS) for a period beginning August 1, 2017 and ending September 1, 2017 to publicly disseminate information about OXIS International Inc. (OXIS). We own zero shares. Pursuant to an agreement between MAPH and Tetra Bio-Pharma, we were hired for a period of 90 days endding August 11, 2017 to publicly disseminate information about (TBPMF) including on the Website and other media including Facebook and Twitter. We are being paid $75,000 (CASH) for and were paid 250,000 restricted common shares of Tetra Bio-Pharma. We may buy or sell additional shares of (TBPMF) in the open market at any time, including before, during or after the Website and Information, provide public dissemination of favorable Information.PLEASE READ OUR FULL PRIVACY POLICY & TERMS OF USE & DISCLAIMER