mCig Announces 5 Million Reduction in Shares Outstanding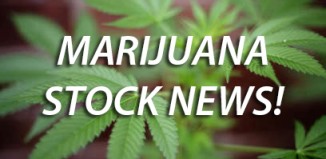 mCig Inc. ( OTCQB : MCIG ), a diversified company servicing the legal cannabis, hemp, and CBD markets, announced today that it has begun the process of cancelling 5 million shares of its common stock.
"We are announcing to our shareholders that we have reduced our shares of common stock outstanding by 5 million shares," stated Michael Hawkins, CFO of MCIG. "Building value for shareholders in a public company requires not only success in establishing a strong business and revenue model, but also maintaining the financial integrity that comes from prudently managing the stock capital structure of the company. During our review we were able to identify and negotiate terms of service that led to the cancellation of prior stock issuances."
---
Click Here To View Full Article
---
$VPRB will be participating at TPE Tobacco Plus Expo in Las Vegas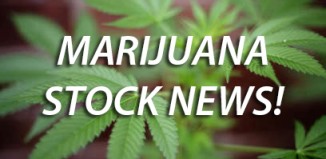 VPR Brands, LP (OTC PINK: VPRB) is proud to announce its participation in the TPE Tobacco Plus Expo booth# 6053, in Las Vegas, Nevada on January 25-26th. Voters in Nevada just recently voted to legalize marijuana for recreational use and the TPE show is the 1st major industry trade show to take place there since.
Dan Hoff COO of VPR Brands says, "The Trade Shows and events are a fantastic way for us to gauge the response to our new 2017 product portfolio. Having personally attended the BIG Industry Show in Los Angeles just last week, I had the opportunity to speak with many customers, industry professionals, and even some of our shareholders about the industry and their thoughts. The overall response to our products was overwhelmingly positive and with Nevada passing for recreational cannabis use in this past election I Believe the Tobacco Plus expo Las Vegas will have a large turnout from the Cannabis sector. According to Arcview Market Research's official market projection annual legal cannabis sales in Nevada are expected to increase from $121.6 million in 2016 to an estimated $630 million by 2020.″
---
Click Here To View Full Article
---
#ICYMI: Marijuana Stocks, Inauguration Day, & Trump's Bump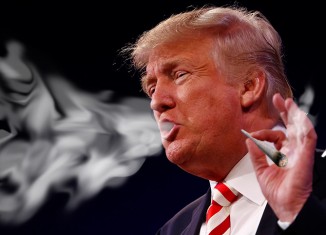 Here we are, just after the official inauguration day of our 45th President of the United States of America, Donald Trump. A lot has been said about him over the last few years during the election race but what many may not have expected was a clear "Trump Bump" for marijuana stocks.
---
Click Here To View Full Article
---
Pursuant to an agreement between MAPH and VPRBrands, we were hired for a period of 30 days to publicly disseminate information about (VPRB) including on the Website and other media including Facebook and Twitter. We are being paid $15,000 (CASH) for or were paid "ZERO" shares of unrestricted or restricted common shares. We own zero shares of (VPRB) which we purchased in the open market. . MAPH owns 2 million common restricted shares of mCig Inc. MAPH owns 10 million common restricted shares of Hemp Inc. We may buy or sell additional shares of any stocks mentioned, in the open market at any time, including before, during or after the Website and Information, provide public dissemination of favorable Information. PLEASE READ OUR FULL PRIVACY POLICY & TERMS OF USE & DISCLAIMER