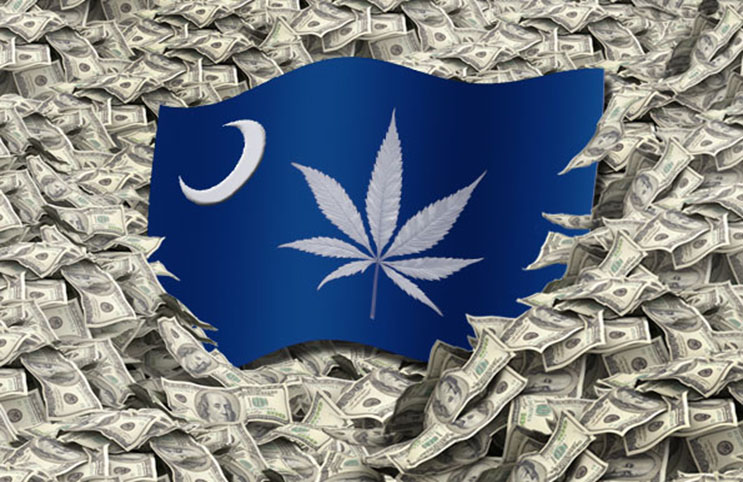 South Carolina is a state that barely allows patients access to non-intoxicating types of cannabis oil. One state lawmaker plans to change that in the 2017 session by suggesting a proposal aimed at establishing a more comprehensive medical cannabis program.
Senator Tom Davis, who is thought of one of the state's leading forces in the push for marijuana reform, has introduced a bill called the Compassionate Care Act, which would allow patients with a variety of health conditions to purchase cannabis from state licensed dispensaries as long as they have a doctor's approval.
Senator Davis told a group earlier this week, "If a doctor in his or her professional opinion believes that cannabis can be of a medicinal benefit to a patient for whatever reason, whether it's epilepsy, PTSD or glaucoma or any number of things, and then why should 170 politicians in Columbia be the ones that say no?" Davis continued, " I really think it says something about our state negatively that we do not allow doctors to make decisions that are in their patients' best interest. I mean to me that's not what an enlightened, concerned and caring state does."
Davis' bill would not give patients the freedom to engage in home cultivation, unlike similar legislation introduced by State Representative Todd Rutherford, which would give individuals with only a handful of serious conditions access to medical cannabis. Providing patients with safe medicine, while keeping a tight leash on marijuana production, is the goal of the Compassionate Care Act, according to Davis.
Last year, South Carolina Governor Nikki Haley said that she would be open to discussing the issue of a more comprehensive program. Reports indicate that Haley has already had several meetings with Senator Davis on the subject, but she has not signaled whether she would sign a reform of this magnitude if it lands on her desk this year.
It will first be up to the state legislature to get onboard with the concept. Last year, the South Carolina Senate voted 7 to 4 against a medical cannabis bill brought forth by Senator Davis. One thing is certain, South Carolina residents support the issue. The latest Winthrop Polls finds that 78% of the state's citizens are in favor of medical cannabis.