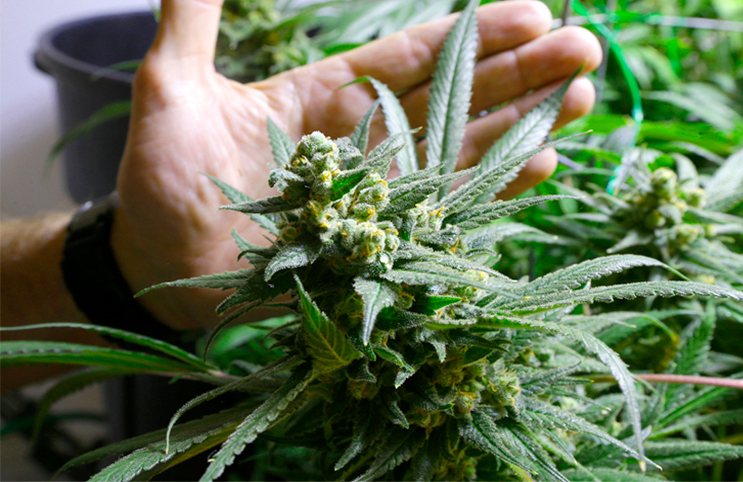 Cannabis may be recreational in Nevada, but you can now add McCarran International Airport in Las Vegas to the list of places including casinos where marijuana is still prohibited. Clark County commissioners have banned possession of marijuana and advertising at the airport marijuana possession and advertising at the airport in a vote Tuesday that increased the possibility travelers leaving town with less than an ounce could receive a ticket and have their pot confiscated.
Officials reported, that if federal Transportation Security Administration screeners discover marijuana at security stations, they could contact Las Vegas police. Violators are at risk of a misdemeanor charge of civil fines. The decision keeps airport rules consistent with Federal Aviation Administration rules that still consider marijuana an illegal substance, officials added.
Commissioner Jim Gibson called it a victory for common sense. Director of Aviation Rosemary Vassiliadis was appointed to set the amounts for civil fines. Having more than an ounce of marijuana in your possession is still considered a felony.
McCarran International Airport is currently the 8th busiest airport in the country by passenger traffic among liquor stores, coffee, gift, and other retail ships lining pedestrian areas that see an average of 47 million travelers per year.
Inquiries about cannabis advertising at the airport have provoked commissioners who oversee the Las Vegas Strip and other county airports. The new ordinance applies to fixed signs and electronic screen displays in the bustling baggage claim area at the airport. It also applies to mobile billboards, which must get permits to operate on airport property.
Commissioners chose the ad ban won't apply to the advertising vinyl-wrapped taxis and personal vehicles picking up or dropping off airport passengers.
Recreational cannabis use became legal in Nevada on Jan. 1, and retail sales of recreational pot started July 1. Though the federal DEA classifies marijuana as an illegal Schedule 1 controlled substance. The Nevada Gaming Commission recently stated that marijuana won't be allowed in Nevada casinos as long as it remains illegal at a federal level.