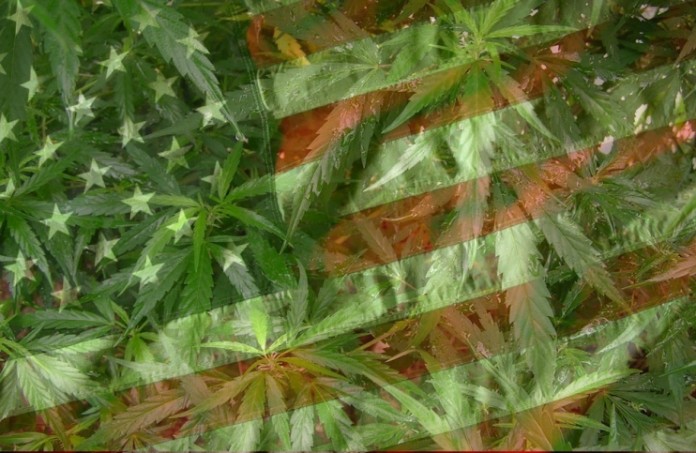 Since 2014 Marijuana Stocks (MarijuanaStocks.com) has been the #1 destination for ALL things Cannabis & Finance. We have consistently brought our audience the very best marijuana stocks, news, articles, trends & Marijuana Stock Alerts.
Every month over 1 million users visit MarijuanaStocks.com. Its not because we give away free samples of MJ, we don't BUT that doesn't stop at-least 30 people per day asking for some… #WEDONTSELLORGIVEWEED! Our audience visits & interacts with our site because they trust us. We have earned that trust now for 4 YEARS! We earned that trust by delivering solid and accurate content and listening to our audience, as well we have alerted some of the LARGEST GAINING Marijuana Stock Alerts.
To date our Marijuana Stock Alerts have provided our audience with over 20,000% cumulative gains. We did not achieve this by PUMPING nonsense. We achieved this by meeting with and talking to 100's of public companies, traveling to all MJ business conventions, speaking with industry experts, keeping our ear to the ground on social media and doing hours upon hours of research. YES, we get paid to profile some of the companies we do BUT its not done just to collect a check… We turn down FAR more companies than we except and if we didn't give certain companies a chance to be heard on our platform we would most like send articles on the same 6 Cannabis Companies every day…
Our audience is EVERYTHING without you we would not exist! It is our #1 GOAL to make sure YOU get the information you need within the Marijuana Sector and as well to make sure YOU get the OPPORTUNITY to capitalize on undervalued Cannabis Stocks.
Updates On Our Recent Stock Coverages of (GTBP) & (POTN)
On May 16th, 2017 we began coverage of PotNetwork Holding (POTN). We alerted this company at $0.027. 1 Month later June 8th, 2017 (POTN) reached $0.0995, that's a gain of 268%! As amazing as these gains are for (POTN) the stock pulled in after this run and then traded sideways from September – December of 2017. On December 28th, 2017 (POTN) reached new highs of $0.125 & has been going up ever since, in fact to date (POTN) is up an astonishing 2,788.9% since our initial alert and coverage.
---
On June 26th, 2017 we alerted (OXIS) which is now (GTBP) at $0.0142 then quickly running to $0.029 before pulling back then trading sideways for a month and eventually running to $0.123 in July of 2017 rewarding our audience with 766% gains!
Once (OXIS) completed its reverse split to prepare for a NASDAQ up-listing (which all paper work is currently filed for) the stock pulled in. At this point (OXISD) previously (OXIS) was trading at $5.75 per share. Then on August 23rd, 2017 the stock began its run to $19.25 which it achieved 5 days later August 28th, 2017. This was yet another win for our audience boasting 234.8% gains post reverse!
In October of 2017 (GTBP) previously (OXISD) pulled back to $4.25 per share. On October 12th, 2017 (GTBP) began a new run to highs of $7.55 which it hit on October 19th, 2017!
(GTBP) again pulled back and traded sideways & down for most of November of 2017 until briefly jumping to highs of $6.73 on November 30th, 2017.
Where We're at Now?

(GTBP) has recently announced a financing with Oppenheimer & Co. raising 7.1 Million Dollars @ $4.58 per share! It is NO surprise to us that when a company raises that much money they can become a target for a short attack which in our opinion is what has transpired.
(GTBP) took a massive hit this week from $4.20 to a low of $2.72. Is this the END? WE HIGHLY DOUBT IT! Here you have a company that in our opinion is a shoe in for a NASDAQ up-listing, has board members & management that come from Pfizer & Chase Pharmaceuticals not to mention that there are multiple drugs they have in clinical trials. (GTBP) in our opinion will bounce back from this ESPECIALLY if they get approved for NASDAQ.
With regard to (GTBP) we are not backing a "stock" we are backing a COMPANY that we believe has all the ingredients to become a HUGE force within the Biotech Sector… Just remember you heard it here 1st!