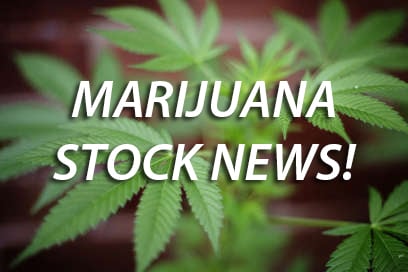 InCaseYouMissedIt: $VBIO Adds Key Clinical Advisors in Gastroenterology

Earlier this week, Vitality Biopharma, Inc. (OTCQB:VBIO) announced and welcomed the appointments of Dr. Douglas A. Drossman and Dr. Mark Gerich as clinical advisors with expertise in gastroenterology and treatment of digestive disorders. VBIO has been trending higher and a recent bounce pattern may have just been identified.
---
Click Here Now To Read Full Release From (VBIO)
---
Congress Prevents Jeff Sessions From Interfering With Medical Marijuana
Attorney General Jeff Sessions is certainly riled up to challenge state marijuana laws. Sadly for him, Congress just extinguished his chances.
The recent 1,665-page spending bill has a requirement that restricts the Department of Justice from using any of its finances to hinder state laws linked to medical marijuana. The department cannot "prevent any of them from implementing their own laws that authorize the use, distribution, possession, or cultivation of medical marijuana," Section 537 of the bill reads.
---
Pursuant to an agreement between MAPH and a non-affiliate third party, we were hired for a period of 1 month from 5/1/2017 – 6/1/2017 to publicly disseminate information about (VNNYF) including on the Website and other media including Facebook and Twitter. We are being paid $150,000 (CASH) for or "ZERO" shares of restricted or unrestricted common shares. We own zero shares of (VNNYF) which we purchased in the open market.We may buy or sell additional shares of (VNNYF) in the open market at any time, including before, during or after the Website and Information, provide public dissemination of favorable Information.Pursuant to an agreement between MAPH and a non affiliate third party, we were previously hired for a period of 30 days to publicly disseminate information about (VBIO) including on the Website and other media including Facebook and Twitter. We were paid $100,000 (CASH) for or were paid "ZERO" shares of unrestricted or restricted common shares. We own zero shares of (VBIO) which we purchased in the open market. We may buy or sell additional shares of (VBIO) in the open market at any time, including before, during or after the Website and Information, provide public dissemination of favorable Information. PLEASE READ OUR FULL PRIVACY POLICY & TERMS OF USE & DISCLAIMER