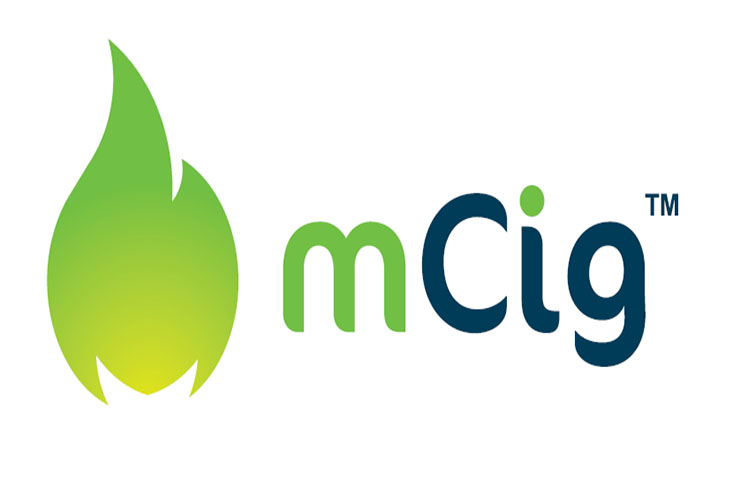 mCig, Inc. Announces (Unaudited) Fiscal Year 2017 Financial Results — Best Year in Corporate History
 mCig, Inc., ( OTCQB : MCIG ), a leading distributor of innovative products, technologies, and services for the global medical cannabis industry is pleased to announce some highlights of its year-end financial results:
Net Sales increased to $4.5 million, a 158% increase year to year comparison, and a 1,294% increase for the 4th quarter compared to same period last fiscal year
Net income of $1.5 million compared to a $1.4 million loss from the previous year, and an increase of $2.9 million net earnings
Cash and cash equivalents of $1.6 million compared to $0.1 million from the previous year (a 1,369% increase), and a 400% increase from last quarter. mCig generated $2.1 million in cash from operating activities
mCig assets increased to $6.8 million, having 6 times more assets than it does liabilities
In addition to the highlights mentioned above, mCig Inc. was able to reduce its operating expenses by $730K (43%) from the previous year. In addition, mCig increased its gross profit by 20% to 36% compared to 16% from the previous year.
mCig's top three reporting segments were all profitable and have established a niche market for their respective products and services. An overview of the three segments are as follows:
| | | | | |
| --- | --- | --- | --- | --- |
| | | | | |
| Segment | | Sales | | Net Income |
| Construction | | $2.4M | | $212K |
| CBD | | $1.2M | | $888K |
| e-Cig | | $870K | | $143K |
"We are proud to report a strong record year for mCig and its shareholders. With sales and profits soaring at exponential rates, our cash position increasing, more than $14M in backlog sales, our new and innovative solutions that are projected to have a significant impact on our future financial statements, the 616% CAGR for our shareholders, and still NO TOXIC DEBT, the MCIG story is bright," says Paul Rosenberg, the company's Chief Executive Officer. He went on to say, "We have just touched the tip of the iceberg and are thrilled with the strong momentum of our businesses."
About MCIG Group ( OTCQB : MCIG )
Headquartered in Henderson, Nevada, mCig, Inc. ( OTCQB : MCIG ) is a diversified company servicing the legal cannabis, hemp and CBD markets via its lifestyle brands. mCig, Inc. is committed to being the leading distributor of technology, products, and services to fit the needs of a rapidly expanding industry. mCig, Inc. has transitioned from a vaporizer manufacturer to industry leading large scale, full service cannabis cultivation construction company with its Grow Contractors division currently operating in the rapidly expanding Nevada market.
mCig, Inc. also employs a world renowned tech team and has recently entered the tech space to satisfy its evolving role in technology and in keeping it's growing following up to speed.
The company looks forward to growing its core competencies to service the ancillary legal Cannabis, Hemp and CBD markets, with broader expansion to take place once federal laws change. With over seventy five years of experience combined between the key players that make up the Cannabis Grow Contractors Division, mCig Inc. is proud to work with Cannabis Industry leaders and provide broad and rounded solutions for legal growers nationwide.
About the 420 Cloud App
The 420 Cloud app features a useful and unified cross-channel platform comprised of numerous layers of subscriber functions and behaviors, an immersive experience extremely useful for networking and learning, a technically robust 420 cannabis jobs search system (420jobsearch.com), marijuana news media platform (weedistry.com) and integrates a commerce networking platform, strengthening reach and exposure throughout it's various channels. The platforms feature a full scale, cross-channel, ad network, spread throughout an enterprise of intuitive systems, scalable for high traffic and utilize big data conversion for monetization and analytics. The app plans to create revenue through gamification, advanced functions, features and micro-transactions, along with ads and partnerships with dispensaries.
The successful app market has grown from $45 billion in 2015 to $76 billion in 2017, and the marijuana market totaled $6.7 billion in 2016 and growing according to Forbes. In addition to current endeavors with large scale marijuana grow construction (growcontractors.org), mCig, Inc.'s alignment with these growing industries can greatly benefit the company's growth and revenues.
About the Development Team
Having acquired part of the former Megaupload development team, a tech team with an impressive and proven track record, mCig is able to build an enterprise platform to accommodate scalability, performance and growth. The team is led by Chief Technologist, Andrus Nomm, recognized as the senior operative and programming lead in the popular online file sharing, streaming and ad serving websites of MEGAupload, MEGAclick and MEGAvideo. The sites served approximately 50 million users per day over 6500+ servers, monetizing over a quarter billion USD in advertising and subscription revenue.