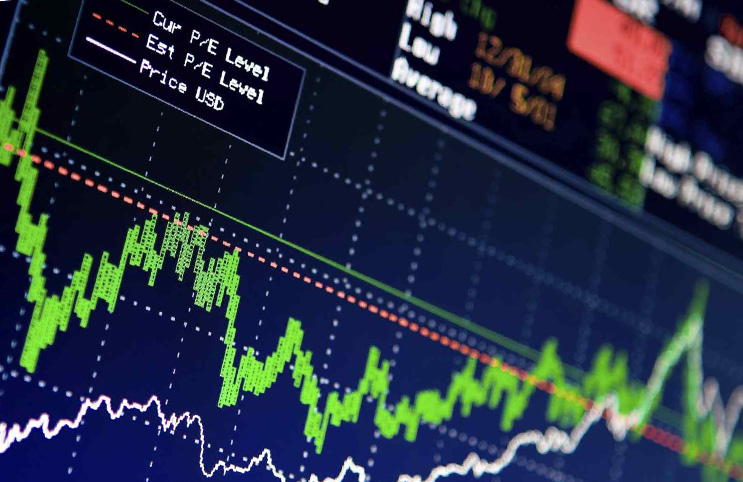 Our coverage of Vitality Biopharma (VBIO) continues to be spot on as we saw yet another strong day on May 2, 2017. VBIO has now gained 36% since we re-initiated coverage on the company on April 20, 2017, at $1.93.
We issued an update on May 1st when VBIO was up 25% at $2.42 telling subscribers to watch for a break through resistance at $2.50. And just one day later, VBIO plowed through resistance and ran to a high of $2.62 on the biggest volume day it's had in over a month. Stay tuned for further updates on VBIO as momentum seems to be on our side. If VBIO continues to hold above this resistance level, we could have plenty more days like May 2nd just around the corner.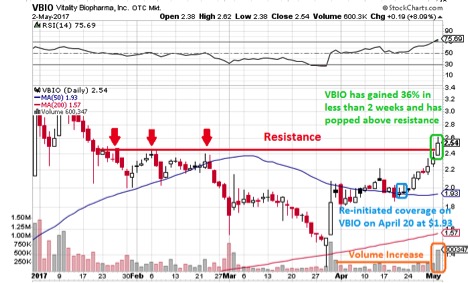 Vitality Biopharma Adds Key Clinical Advisors in Gastroenterology
In addition to this, Vitality Biopharma released news this morning (5-3) and announced the appointments of Dr. Douglas A. Drossman and Dr. Mark Gerich as clinical advisors with expertise in gastroenterology and treatment of digestive disorders. "We're very excited to work with Dr. Drossman and Dr. Gerich at this stage of our development, as we advance into clinical studies and towards applying cannabinoids for the treatment of a variety of gastrointestinal disorders," said Robert Brooke, Chief Executive Officer of Vitality Biopharma.
Read The Full Press Release Here
---
Disclaimer: Pursuant to an agreement between MAPH and a non affiliate third party, we were previously hired for a period of 30 days to publicly disseminate information about (VBIO) including on the Website and other media including Facebook and Twitter. We were paid $100,000 (CASH) for or were paid "ZERO" shares of unrestricted or restricted common shares. We own zero shares of (VBIO) which we purchased in the open market. We may buy or sell additional shares of (VBIO) in the open market at any time, including before, during or after the Website and Information, provide public dissemination of favorable Information.