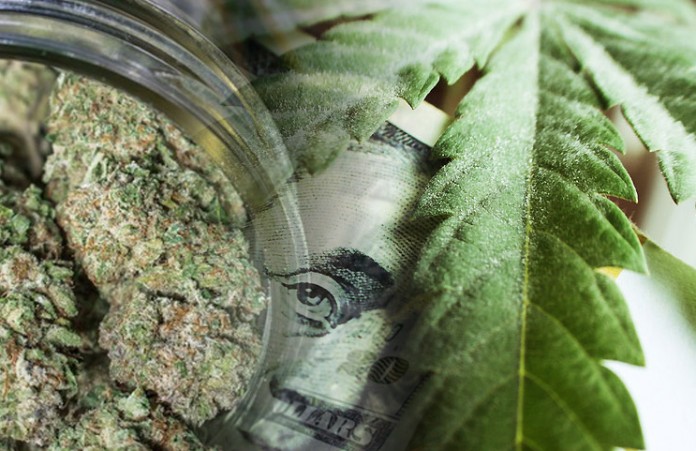 (CRPGF) / CA: (CND.CN) Starting To Trend
CBD's have taken the spotlight recently with companies and consumers searching for different delivery methods. From sleep to energy, X-Sprays proprietary CBD infused product line is focused on areas that have huge market demand. (CRPGF) recently signed a letter of intent to acquire X-Sprays, which offers a product line of life-enhancement products that are administered through a sublingual oral spray delivery system. (CRPGF) via X-Sprays, is also moving toward smokeless marijuana products containing THC in the near future. If you have yet to look at this Early Alert, read below for full details.
---
Click Here For Full Details On This Early Alert
---
Tetra Bio-Pharma Inc. (TBPMF) Announces Approval to List on the TSX Venture Exchange
Tetra Bio-Pharma Inc. ("Tetra" or the "Company") (CSE:TBP) (TSX-V:TBP) (OTCQB:TBPMF), today announced that its common shares have been approved for trading on the TSX Venture Exchange and that it has applied for voluntary delisting of its common shares from the Canadian Securities Exchange (CSE). Tetra's shares will commence trading on the TSX Venture on the opening of markets on Wednesday, August 16, 2017, under the symbol "TBP".
---
Click Here To Read Full (TBPMF) Release
---
GT Biopharma (OXIS) Hits New Highs! Conf. Call Today
GT Biopharma (OXIS) made another move higher on Tuesday (8-15). This time it broke above $0.10..nearly to $0.11 with its high of $0.108. This marked a total run of 355.7%. After multiple announcements on key milestones over the last few weeks, today (8-16) the company will be hosting a conference call after the closing bell. The call will start promptly at 4:15pm EST on Wednesday, August 16, 2017. The dial in number for the call is 712-775-7031. Meeting ID number is 576-591-822.
---
Click Here For Full Details On (OXIS)
---
MAPH Enterprises LLC, owners of MarijuanaStocks.com, has not been compensated for mention of Oxis International (OXIS). An affiliate company MIDAM Ventures LLC., a Florida Corporation has been compensated $150,000 by OXIS International Inc. (OXIS) for a period beginning August 1, 2017 and ending September 1, 2017 to publicly disseminate information about OXIS International Inc. (OXIS). We own zero shares. MarijuanaStocks.com owned by MAPH Enterprises LLC., a Florida Corporation that has been compensated $100,000 by a non-affiliate 3rd party for a period beginning August 1, 2017 and ending September 1, 2017 to publicly disseminate information about CNRP Mining, Inc. (CND.CN) (CRPGF). We own zero shares.Pursuant to an agreement between MAPH and Tetra Bio-Pharma, we were hired for a period of 90 days ending August 11, 2017 to publicly disseminate information about (TBPMF) including on the Website and other media including Facebook and Twitter. We are being paid $75,000 (CASH) for and were paid 250,000 restricted common shares of Tetra Bio-Pharma. We may buy or sell additional shares of (TBPMF) in the open market at any time, including before, during or after the Website and Information, provide public dissemination of favorable Information. PLEASE READ OUR FULL PRIVACY POLICY & TERMS OF USE & DISCLAIMER