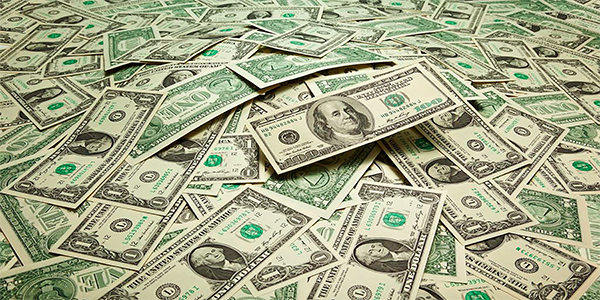 Marijuana Stock First Alert: One Cannabis Company Commanding Attention
If you were watching the Mayweather – McGreggor fight last month, then you most likely saw one of the undercard fighters shorts with "Diamond CBD" emblazoned on it in one of the most interesting and differentiated marketing tactics seen in the marijuana stock sector.
The reality is, that as one of the most televised sporting events in recent history, advertising real estate such as that isn't cheap, but it's important to note that for a sector that big on ideas and light on revenue, there is a company that has broken that mold! This company has been one of the biggest revenue producing CBD companies out there in the entire Marijuana Stock sector.
---
Click Here To Access This MJStocks First Alert
---
 CNRP Mining, Inc. (CRPGF)
CNRP Mining, Inc. (CRPGF) hit a new high yesterday. As concerns rise about the new Hurricane Irma, which is likely to hit the Southeastern US, the markets keep pace with this CBD company. The company is anticipating signing a definitive agreement for the acquisition of X-Sprays this month and leading up to that potential signing, momentum has remained at a higher pace. On top of this, (CRPGF) has also advanced USD$300,000 to X-SPRAYS. So if you have yet to read up on this company, click the link below for more details.
---
Click Here For Full Update On (CRPGF)
---
GT Biopharma (OXISD) Strengthening Its Infrastructure
Attention on GT Biopharma Inc. (OXISD) has begun to shift and in a good way. What started as a trade idea has now developed into a corporate driven message, in our opinion. It's not every day that we get to see a company trade at these levels but it isn't the market momentum that is the sole focus. The company is bringing on key therapies and sound leadership to take the company to another level.
This includes a new CEO, Dr. Clarence-Smith who was co-founder of Chase Pharmaceuticals Corporation in Washington D.C. and served as Chairman of the company's Board from 2008 to 2014. Chase Pharmaceuticals was acquired by Allergan, PLC (AGN) in 2016 in a deal that, with significant up front payment and milestones, potentially reaches $1 billion.
A Chief Medical Officer, who formerly served as CMO with Pfizer, will join GT Biopharma, Inc. upon closing of the merger. On top of these additions to the team, the company is also expecting to add therapies like Georgetown Translational's Pain Brake, a pain-relief drug expected to be submitted to the FDA as a New Drug Application in 15 to 18 months, is their lead drug candidate. If you aren't familiar with what's been happening with (OXISD) recently, follow the link below for more details.
---
Click Here For More On (OXISD)
---
MarijuanaStocks.com owned by MAPH Enterprises LLC., a Florida Corporation that has been compensated $100,000 by a non-affiliate 3rd party for a period beginning August 1, 2017 and ending September 1, 2017 to publicly disseminate information about CNRP Mining, Inc. (CND.CN) (CRPGF). We own zero shares. MarijuanaStocks.com owned by MAPH Enterprises LLC., a Florida Corporation has been compensated $250,000 by Cannabis Wheaton for a period beginning May15th 2017 and ending September 15th, 2017. We own zero shares. MAPH Enterprises LLC, owners of MarijuanaStocks.com, has not been compensated for mention of Oxis International (OXIS). An affiliate company MIDAM Ventures LLC., a Florida Corporation has been compensated $150,000 by OXIS International Inc. (OXIS) for a period beginning August 1, 2017 and ending September 1, 2017 to publicly disseminate information about OXIS International Inc. (OXIS). We own zero shares. PLEASE READ OUR FULL PRIVACY POLICY & TERMS OF USE & DISCLAIMER