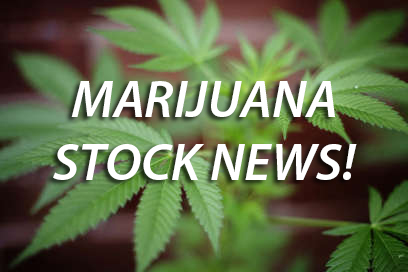 GT Biopharma Inc. (GTBP) Welcomes Geoffrey B. Davis To The Board of Directors
GT Biopharma Inc. (GTBP) and (Euronext Paris: GTBP.PA) today announced that Geoffrey B. Davis will join GT Biopharma's Board of Directors effective immediately. Mr. Davis is the founding partner of Barker Davis, a law firm focused on Life Sciences transactions, and formerly a partner at Ropes & Gray, where he played a significant role in establishing the firm's internationally recognized Life Sciences group.
Would Federal Marijuana Legalization Boost The Economy?
Many have been wondering what the answer to the question is. With simple deductive reasoning, the answer is clearly yes. U.S. states that have legalized marijuana are generating some solid revenue from taxes and fees. There are other benefits to legalization besides just tax revenue generation that the states have seen, such as increased employment as well as increased incentives for private investments. If separate states are seeing their economy advance, why would the country want that on a federal level?
3 Ways To Invest In Marijuana Stocks in 2018
Last year was a great year for marijuana stocks, but 2018 is expected to blow last year's numbers out of the water. The North American Marijuana Index, which tracks 39 leading marijuana stocks, gained over 90% in 2017. Investors cannot wait to see what this year has in store with the addition of California's and Canada's recreational markets. Here are three different ways you can invest in marijuana stocks this year.
---
MARIJUANASTOCKS.com is owned by MAPH ENTERPRISES LLC., a Florida Corporation that has been compensated $150,000.00 by a GT Biopharma Inc. for a period beginning Jan 1, 2018 and ending Feb. 1, 2018 to publicly disseminate information about (GTBP). We own zero shares. Full Disclaimer