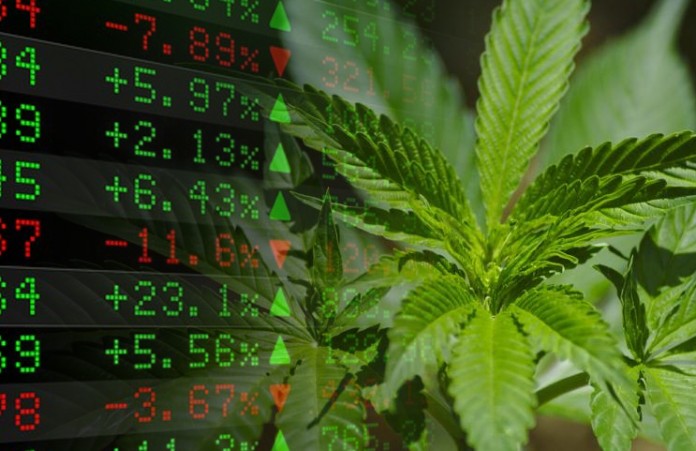 This CBD Company Is Seeing Quarter-Over-Quarter Sales Growth Of OVER 70%
So far this year, (POTN) has generated more than $5 million in revenue and the company has recorded very strong growth on a month-over-month basis. If we are speaking to growth, it's hard to miss the fact that just in the month of July, the company generated $1.46m in revenue alone.
Since January of 2017, investors have taken notice of the potential and the data speaks for itself as the price was around .01 nine months ago. Another metric that is not lost is that the climb has been steady at a time when companies were losing 60-75% of their value beginning in March 2017. (POTN) has remained in a steady bull trend…
---
Click Here To Access Full Report
---
GT Biopharma (OXISD) Continues To Build Its Leadership Team
Thursday (9-7) GT Biopharma Inc. (OXISD) announced the appointment of Dr. Raymond Urbanski. Now, this wasn't just any new member. As with the addition of its new CEO, Dr. Kathleen Clarence-Smith, Dr. Urbanski also has a very hefty track record of industry successes. He was the former business unit Chief Medical Officer and senior director of oncology research and development with Pfizer Inc. (PFE). And now he is the new Chief Medical Officer for (OXISD).
Dr. Urbanski spent eight years with Pfizer and held several positions with the company, including Vice President/CMO of the Established Products Business Unit, senior medical director of oncology clinical R&D, senior medical director of breast cancer products and medical director of diversified products.
It comes as no surprise that this news turned some heads in the market. What's more is that the company Chairman, Anthony Cataldo made comment to the merger progess as well, stating, "We announced on Tuesday the completion of our acquisition/merger of Georgetown Translational Pharmaceuticals, Inc., the elimination of all debt and a suite of neurological products that are late stage and close to market. Along with this, we have retained a world class CEO in Dr. Kathleen Clarence-Smith in the process. Her resume speaks for itself…Now we complete our executive management team with another world class executive in Dr. Raymond Urbanski as our new CMO."
---
Click Here For More On (OXISD)
---
Colleges & Universities Are Adding 'Marijuana Classes' To Their Curriculum
Throughout the United States, more and more universities are starting to offer marijuana stocks classes to students interesting in learning more about the plant. Marijuana has quickly emerged as a multi-billion dollar industry, with an advancing number of states looking to capitalize off of the green rush.
---
---
MarijuanaStocks.com owned by MAPH Enterprises LLC., a Florida Corporation that has been compensated $75,000 (CASH) by Potnetwork Holdings, Inc. via First Capital Ventures, Inc. an affiliate company for or "ZERO" shares of restricted or unrestricted common shares. We have been previously paid $21,000 (CASH) for coverage on Potnetwork Holdings, which has since expired. MAPH Enterprises LLC has been compensated $550,000 by GT Biopharma, Inc. (OXISD) for a period beginning August 1st, 2017 and ending October 1st, 2017 to publicly disseminate information about GT Biopharma, Inc. (OXISD). We own zero shares of (POTN)/(OXISD). We may buy or sell additional shares of (POTN)/(OXISD) in the open market at any time, including before, during or after the Website and Information, provide public dissemination of favorable Information. PLEASE READ OUR FULL PRIVACY POLICY & TERMS OF USE & DISCLAIMER