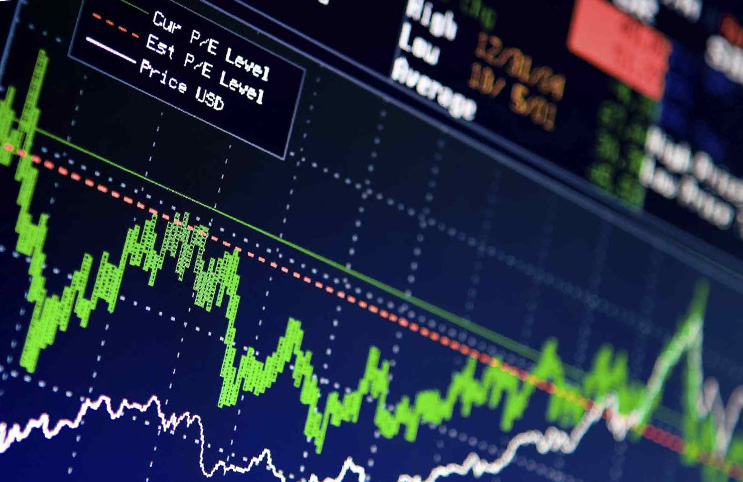 Among the many segments of the marijuana industry that marijuana stock traders pay attention to, CBD or cannabidiol has taken on a major role. This is not only for its biotech-based applications but also for its uses outside of the health sciences sector. And with the growth that the market is projected t to see, CBD companies are definitely in the spotlight for the foreseeable future.
One Marijuana Stock that has been attracting the attention of marijuana investors has been Potnetwork Holdings, Inc. (POTN).  Now don't let the name fool you, this company, through its subsidiary First Capital Venture Co., owns Diamond CBD Inc.;
Over the last few months, POTN has been breaking barriers with its CBD brand while also hitting major milestones for the better part of the first half of the year.  What could be best of all is that 2017 may already have the stage set for a record setting period in POTN's company history.
Big Growth Already In Play?
In May of this year (2017) the company announced that it had realized first quarter figures that exceeded expectation by over $100,000, for a total of $1,858,347.48. They also established a merchandising pipeline of 7,000 authorized retail vendors through its distribution channels, which puts Diamond CBD at approximately 10,000 stores in the United States.
If this wasn't enough, POTN further catapulted off of this first quarter momentum by recognizing over $2million from April to mid-May with a pace set to outshine the first quarter figure by a relatively large margin. Even assuming this rate of revenue generation and accounting for zero growth or contraction in revenues, POTN could be an $11million company by year's end. Again this is assuming the company holds this course and does about $1million in revenue per month.
Let's compare just by Revenue Figures Alone From Most Recent Annual Filings:
√ Medical Marijuana, Inc. 
$8.00m (Annual, 2016) Market Cap: $264.7M
√ Rocky Mountain High Brands, Inc.
$1.08m (Annual, 2016)   Market Cap: $ 53.4M
√ mCig, Inc.  
$4.5m (Annual, 2017)  Market Cap: $ 70.0M
√ Axim Biotechnologies, Inc.
$0.047m (Annual, 2016) Market Cap: $551.4M
Now look at these figures, the multiples are astronomical compared to their market caps:
mCig trades at roughly 15.5 times revenue
Medical Marijuana Inc. trades at nearly 33 times revenue
Rocky Mountain trades over 49.4 times revenue
Axim is trading at an astronomical 11,732 times revenue!
Now look at the same situation for Potnetwork. We can look at the 2016 annual for apples to apples comparison but the real story comes when you consider that Diamond CBD is now its subsidiary (which we'll get into in a moment).
√ Potnetwork Holding, Inc.     
$1.03m    (Annual, 2016)   Market Cap: $38.2M
Even with last year being a slower year for the company, which could be attributed to the company's future outlook and its uncertainty, Potnetwork had only traded at roughly 4 times revenue.
Now, let's take into account the company's last few months of announcements. By the figures given, it's assumed that as of the end of May, Potnetwork revenue was in the ballpark of roughly $3.86m on a conservative estimate based on Q1 revenue and May revenues of over $1million: first quarter 2017 revenue of $1,858,347.48, "over $1 Million in April," and "over $1Million for May."
Price Target Given: $0.25
Being that this will be the first time that Diamond's operations will be under the POTN flag, we can look at a brief snapshot of the company, at least from a first half standpoint of this year.
Even by just assuming that this company sees zero growth ahead and an outstanding share count of even 600m, at current prices of roughly $0.08, POTN would be a $48m market cap company with revenues of roughly $3.86m; only 12 times revenue.
But so far this year, a "zero growth" scenario has not been the case at all. In fact, based on recent announcements, growth for the company has been very pronounced so far. This is most likely a big reason why analysts are finding that the valuation for POTN is low right now. SeeThru Equity initiated coverage on Potnnetwork Holdings and recently gave a price target of $0.25. Meanwhile, the company continues to hit the convention circuit to build attention around the investment side of Potnetwork & Diamond CBD's company as well as the actual product side of the business through countless tradeshow appearances.
And just recently the company announced that it has sold 80,000 Chill gummies since taking to the roadshow circuit. And currently POTN is "re stocking" over a two-week period to re-up its inventory of this brand.
The takeaway? In our opinion, compared to other presumed "industry leaders," POTN is still trading at a fraction of the revenue multiple that these other companies are. Additionally, based on announcements, it doesn't appear that the company, with Diamond CBD, is closing the doors and stopping its revenue growth anytime soon. This could be one of the more, if not the most undervalued CBD stocks in the market right now and the fundamentals show rapid growth projected along the way.
 "We are ecstatic with our results. We have learned to set our expectations high. As a result of the timing of CBD's growing popularity and the quality of our products, our products are consistently met with reseller and consumer enthusiasm resulting in continuous escalating sales."
-Maria Gomez, Regional Vice President of Sales for Diamond CBD, Inc.
The opportunity for taking advantage of the growth that CBD is beginning to see could be important to take into consideration.  Figures estimate that the CBD market will grow to a $2.1 billion market in sales by 2020. That's a 700% increase from 2016.
Think about this for a moment: POTN is already growing and is expecting to continue this growth for the year, according to several announcements already made during the last few months…this is all going to happen during a time where the CBD industry as a whole is also anticipating significant growth.
Having already come off of a banner quarter, we think that preliminary guidance from the company would suggest that this is something to be paying close attention to during the second half of 2017.
---
Pursuant to an agreement between MAPH and Potnetwork Holdings, Inc., we were hired for a period of 1 month from 6/1/2017 – 7/1/2017 to publicly disseminate information about (POTN) including on the Website and other media including Facebook and Twitter. We are being paid $21,000 (CASH) by Potnetwork Holdings, Inc. via First Capital Ventures, Inc. an affiliate company for or "ZERO" shares of restricted or unrestricted common shares. We own zero shares of (POTN) which we purchased in the open market.We may buy or sell additional shares of (POTN) in the open market at any time, including before, during or after the Website and Information, provide public dissemination of favorable Information.