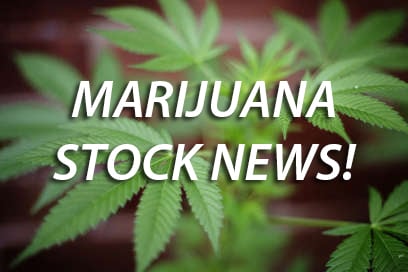 Would You Lend Out Your Marijuana Stocks?
Marijuana stocks are some of the most sought after and shorted stocks on the markets. Short-sellers are digging deep down into their pockets to get their hands on these hot marijuana stocks. As a result, investors who own these stocks may be able to collect fees from lending out their shares.
---
Vitality Biopharma, Inc. (VBIO) Submits Orphan Drug Designation Request to FDA
* Price Target Raised *
A few weeks back, a company that we've covered over the last few months, VBIO announced that it has submitted an orphan drug designation request to the FDA for it's THC Prodrug, VITA-100. Since then, at least one analyst has raised its expectation and price target for the company to $3!
We've already seen first-hand at the dramatic momentum that can build not only with the mj sector alone but with VBIO specifically. The last time we picked up coverage on this company, we saw an epic run to highs of $4.24. We think this latest announcement could be a key catalyst to new potential & something that we will continue to follow
---
The World's First CBD Store To Open In Vegas
The world's first cannabidiol (CBD) store is set to open this week in Las Vegas, Nevada. The store, named "Buy Legal Meds," will offer its consumers nearly any CBD product one can dream of ranging from CBD solutions to CBD topicals, edibles, smoothies and even pet products. The store will also be retailing CBD flowers as well as concentrates.
---
em>Pursuant to an agreement between MAPH and a non affiliate third party, we were hired for a period of 30 days to publicly disseminate information about (VBIO) including on the Website and other media including Facebook and Twitter. We are being paid $100,000 (CASH) for or were paid "ZERO" shares of unrestricted or restricted common shares. We own zero shares of (VBIO), which we purchased in the open market. We plan to sell the "ZERO" shares of (VBIO) that we hold during the time the Website and/or Facebook and Twitter Information recommends that investors or visitors to the website purchase without further notice to you. We may buy or sell additional shares of (VBIO) in the open market at any time, including before, during or after the Website and Information, provide public dissemination of favorable Information.