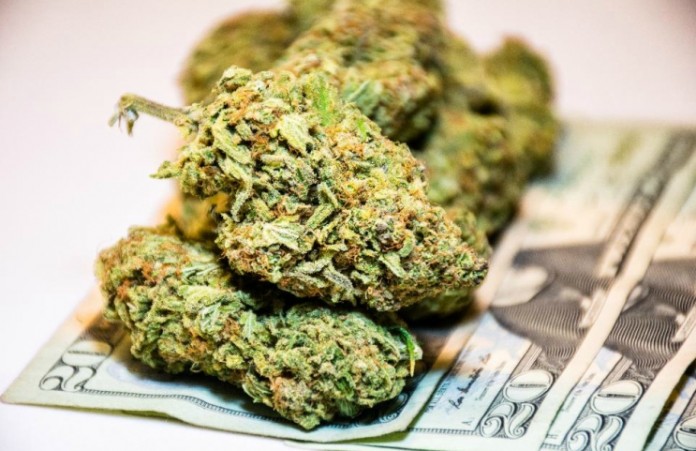 Is Vitality Biopharma (VBIO) On Pace To Do It Again?
After having submitted an orphan drug designation request for VITA-100 to the FDA, VBIO continues to gain attention. VBIO was a previous 300+% breakout winner for us and that was BEFORE this announcement. Now we see VBIO on the cusp of what could be a HUGE development, should they receive approval and now it's the calm before the storm!
---
Strategic Moves Are Being Made Right Now
While support for federal legalization of marijuana continues to strongly increase, a small group of legal marijuana companies are strategically placing themselves in the position to reap the financial benefits on this fast-growing trend in a really big way.
---
Marijuana Stocks Continue to be Bullish
Marijuana has been extremely lucrative for those who have gotten involved due to the quickly changing legislative moves that have gone underway around the country. With one of the main drivers of the market being Canada, it seems like the North American cannabis market has no where to go but up.
---
Marijuana Stocks Rose 18% In January
January was an interesting month for marijuana stocks, but these stocks still managed to close the month out with some gains. Even with U.S. marijuana stocks taking some serious hits after U.S. Attorney General Jess Sessions took his obsession over the marijuana prohibition to another level by rescinding the Cole Memorandum, the North America Marijuana Index (MJI) closed the month up 18 percent. Not too shabby.
---
Pursuant to an agreement between MAPH and a non affiliate third party, we were hired for a period of 30 days to publicly disseminate information about (VBIO) including on the Website and other media including Facebook and Twitter. We are being paid $100,000 (CASH) for or were paid "ZERO" shares of unrestricted or restricted common shares. We own zero shares of (VBIO), which we purchased in the open market. We plan to sell the "ZERO" shares of (VBIO) that we hold during the time the Website and/or Facebook and Twitter Information recommends that investors or visitors to the website purchase without further notice to you. We may buy or sell additional shares of (VBIO) in the open market at any time, including before, during or after the Website and Information, provide public dissemination of favorable Information.