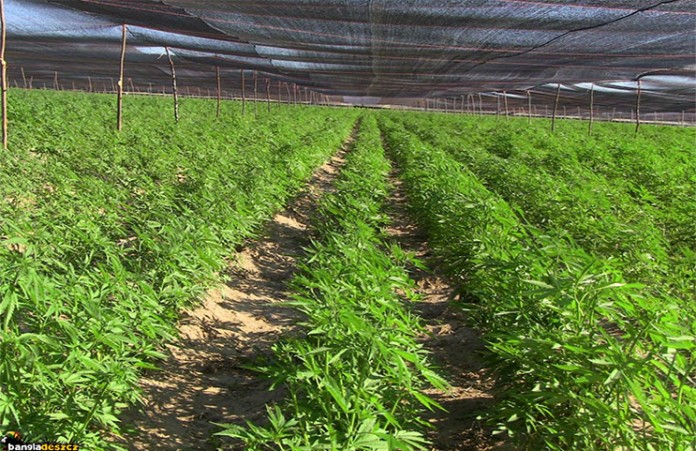 GT Biopharma Inc. (GTBP) Begins Manufacturing of "Non-Opioid" Pain-Brake Drug
GT Biopharma Inc. (OTCQB:GTBP and Euronext Paris GTBP.PA) announced today that it has initiated manufacturing of PainBrake, a non-opioid medication for chronic pain. PainBrake is an innovative new formulation of an approved drug for the treatment of neuropathic pain, which utilizes a patented technology that was in-licensed from Accu-Break Pharmaceuticals Inc. This technology allows tablets to be easily separated into smaller, precise doses thus allowing maximum ease of dose titration, as well as dosing flexibility and accuracy. The top layer of this non-opioid drug contains the active medication (pain killer) pre-divided by deep scoring during the manufacturing process to provide exact doses. The bottom layer is drug-free and provides a stable foundation for separating the doses when splitting the tablet.
---
Click Here To Read Full Release!
---
Chicago Finance Execs Open Bank Accounts for Legal Marijuana Companies

You've done it, you have just formed your own business. What's next? For most, it is to open a business banking account. But think again if your business is part of the legal marijuana industry, as federal law still bans it. There are a few small banks and credit unions that offer business banking for those in the marijuana business, like in Washington state. Although the president of the United States is in favor of medical marijuana legalization we may see a crackdown from the attorney general who strongly opposes it.
---
---
The One Of A Kind Benefits Of Using CBD Infused Terpene Oil
Cannabis plants contain something called "Terpenes" which are essential oils that are what give plants their diverse smells and aromas. They are located in the trichromes of the inner plant and also have shown to have many healing advantages.
---
---
GET UPDATES FASTER!
TEXT "MJSTOCKS" TO 474747 NOW!
---
. An affiliate of MAPH Enterprises LLC, Midam Ventures has been compensated $800,000 by GT Biopharma, Inc. (GTBP) for a period beginning August 1st, 2017 and ending November 1st, 2017 to publicly disseminate information about GT Biopharma, Inc. (GTBP). We own zero shares of (GTBP). We may buy or sell additional shares of (POTN,GTBP) in the open market at any time, including before, during or after the Website and Information, provide public dissemination of favorable Information. PLEASE READ OUR FULL PRIVACY POLICY & TERMS OF USE & DISCLAIMER