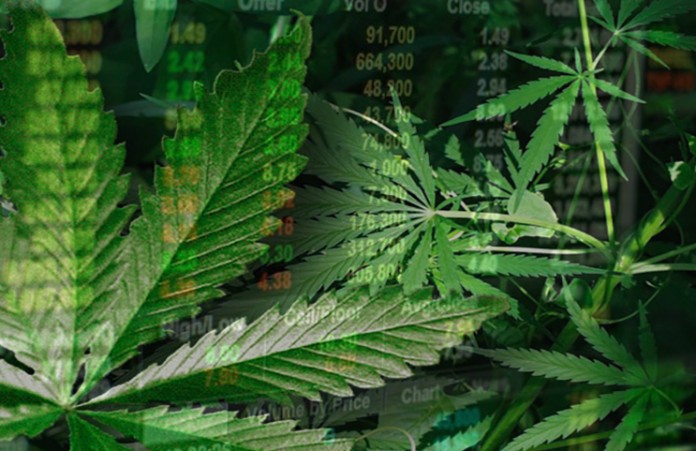 PotNetwork Holding, Inc. (OTC Pink: POTN) today announces that as part of its strategy to formulate, produce and market a spectrum of exclusive and diversely targeted cannabidiol blends, the Company has appointed Dr. Michael McKenzie, industry leading physician, to the Company's advisory board to empower management with valuable guidance, resources and insight as the Company mobilizes to serve the growing demand for premium medicinal grade products.
---
GT Biopharma Inc. (GTBP) (Euronext Paris: GTBP.PA) announced today that the first four patients have completed treatment in their Food and Drug Administration-approved (FDA) Phase 2 clinical trial of its promising cancer therapy, OXS-1550. Additional patient enrollment is ongoing.
Click Here To Read Full Article
---
A new study conducted in Illinois established a connection between medical marijuana and the consumption of opioids. The study was conducted by DePaul and Rush universities on 30 medical marijuana patients. They concluded that patients who used marijuana had a lower rate of opioid consumption.
---
GET UPDATES FASTER!
TEXT "MJSTOCKS" TO 474747 NOW!
---
MAPH Enterprises LLC., has been compensated a total $150,000 (CASH) by Potnetwork Holdings, Inc. via First Capital Ventures, Inc. an affiliate company for or "ZERO" shares of restricted or unrestricted common shares. We have been previously paid $21,000 (CASH) for coverage on Potnetwork Holdings, which has since expired. We may buy or sell additional shares of (POTN) in the open market at any time, including before, during or after the Website and Information, provide public dissemination of favorable Information. An affiliate of MAPH Enterprises LLC, Midam Ventures has been compensated $800,000 by GT Biopharma, Inc. (GTBP) for a period beginning August 1st, 2017 and ending November 1st, 2017 to publicly disseminate information about GT Biopharma, Inc. (GTBP). We own zero shares of (GTBP). We may buy or sell additional shares of (POTN,GTBP) in the open market at any time, including before, during or after the Website and Information, provide public dissemination of favorable Information. PLEASE READ OUR FULL PRIVACY POLICY & TERMS OF USE & DISCLAIMER