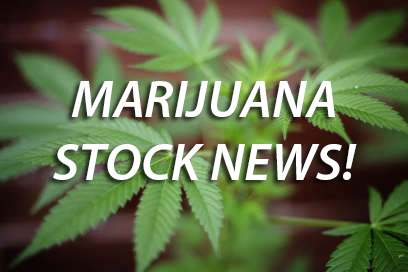 Marijuana stocks continue to draw the attention of investors. Most MJ stocks doubled and even tripled in value last year, investors can't wait to see what this year can add to their pockets.
The Marijuana Stock That Almost Doubled In December
According to cannabis research company ArcView, the North American legal marijuana market is forecast to surpass $22 billion in sales annually by 2021. What is feeding the growth of the budding industry? Progression is playing a significant role, with Mexico officially legalizing medical marijuana last year, the state of California legalizaiong recreational marijuana on January 1, and Canada nationally legalizing recreational marijuana this July. The result of favorability and the increased sales has been a bull market for marijuana stocks.
Vitality Biopharma, Inc. (VBIO) Introduces Cannabinoid Pharmaceutical VITA-100 as Prodrug of THC
Vitality Biopharma, Inc. (VBIO) ("Vitality" or the "Company") a corporation dedicated to the development of cannabinoid prodrug pharmaceuticals, and to unlocking the power of cannabinoids for the treatment of serious neurological and inflammatory disorders, today introduced its lead cannabinoid drug formulation VITA-100 as a non-psychoactive prodrug of THC.
Canada's First Nations Demand Opinion Regarding Marijuana Laws
At the December 6th annual meeting of the Assembly of First Nations (AFN), the leaders of Canada's native residents demanded the authority to be able to set their own marijuana laws within their territory. The Chief expressed their concerns regarding the plan to legalize adult-use marijuana by July.
---
Pursuant to an agreement between MAPH and a non affiliate third party, we were previously hired for a period of 30 days to publicly disseminate information about (VBIO) including on the Website and other media including Facebook and Twitter. We were paid $100,000 ( CASH ) for or were paid "ZERO" shares of unrestricted or restricted common shares. We own zero shares of (VBIO) which we purchased in the open market. We may buy or sell additional shares of (VBIO) in the open market at any time, including before, during or after the Website and Information, provide public dissemination of favorable Information.