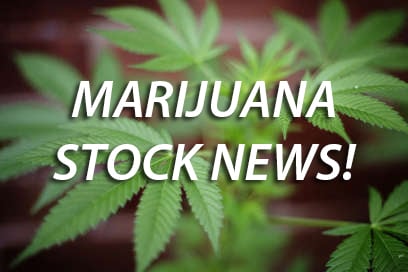 Tetra Bio-Pharma (TBPMF) (CSE:TBP) Appoints Aphria CFO to the Board of Directors
OTTAWA, ONTARIO–(Marketwired – Jun 14, 2017) – Tetra Bio-Pharma Inc. ("Tetra" or the "Company") (CSE:TBP)(TBP.CN)(CNSX:TBP)(TBPMF) today announced that it has appointed Mr. Carl A. Merton to the Board of Directors, effective immediately.
---
Click Here Now To Read (TBPMF) Release
---
VPR Brands, LP (VPRB) will be attending the Marcum MicroCap Conference in New York

VPR Brands, LP ( OTC PINK : VPRB ), a market leader specializing in vaporizers and accessories for essential oils, cannabis concentrates, and extracts will have a presentation table at the Marcum MicroCap Conference taking place at the Grand Hyatt New York on June 15th and 16th.
---
Click Here Now To Read Full (VPRB) Release
---
Trump's Secret Service Can Now Smoke Cannabis
Finding a U.S. Secret Service candidate with no history of smoking cannabis has become so rare that the agency's new director, Randolph Alles has decided to become more lenient on the issue. Alles announced last week that his office would relax their drug policy for potential new recruits.
---
Click Here Now To Read Full Article
---
Pursuant to an agreement between MAPH and VPRBrands, we were hired for a period of 90 days to publicly disseminate information about (VPRB) including on the Website and other media including Facebook and Twitter. We are being paid $45,000 (CASH) for or were paid "ZERO" shares of unrestricted or restricted common shares. We own zero shares of (VPRB) which we purchased in the open market. We may buy or sell additional shares of (VPRB) in the open market at any time, including before, during or after the Website and Information, provide public dissemination of favorable Information. Pursuant to an agreement between MAPH and Tetra Bio-Pharma, we were hired for a period of 90 days to publicly disseminate information about (TBPMF) including on the Website and other media including Facebook and Twitter. We are being paid $75,000 (CASH) for and were paid 250,000 restricted common shares of Tetra Bio-Pharma. We may buy or sell additional shares of (TBPMF) in the open market at any time, including before, during or after the Website and Information, provide public dissemination of favorable Information. PLEASE READ OUR FULL PRIVACY POLICY & TERMS OF USE & DISCLAIMER