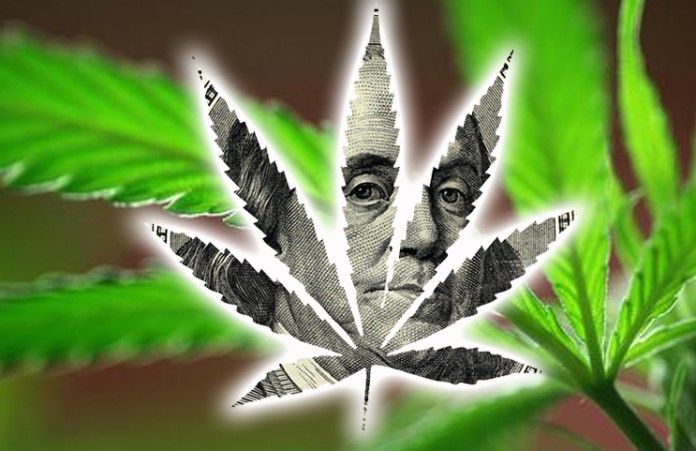 What Will Happen With CRPGF Next?
CNRP Mining, Inc. (CRPGF) has reached new highs this week with momentum building. The company announced that further to the its press release on July 21, 2017 and in conjunction with its non-binding letter of intent to acquire X-SRAYS, it has advanced USD $300,000 to X-SPRAYS. We've put together an updated report on the company that focuses on the newest key developments that could put an even bigger spotlight on the company in the near term
---
Click Here For Full Update On (CRPGF)
---
Legal Marijuana Creates Controversy In Alaska's Tourist Town
The existence of a marijuana retail store has caused a lot of controversy in this tourist town based in Alaska, where hundreds of tourists come and shop on the streets daily looking for art galleries and souvenir shops housed in historic cabins. Majority of Talkeetna's stores line the two blocks that make up its Main Street, where many tourists arrive in Alaska on cruise ships and are bused roughly two hours north of Anchorage, venture off into storefronts like Nagley's General Store for ice cream or head over to West Rib Bar and Grille for a food and drinks.
---
Click Here To Read Full Article
---
Have You Looked At GT Biopharma (OXISD)?
We've been following GT Biopharma Inc. (formerly known as Oxis International, Inc.) for about a month now. Not only have we seen it rally by more than 400% but following its reverse split, we saw it bounce over 200% to highs of $19.25. The pending acquisition of Georgetown Translational Pharmaceuticals has placed much more attention on the company. Not only will this acquisition bring on a new pipeline of therapies for multiple applications but it also brings with it a team with a proven track record of biotech and venture capital experience. If you haven't done so yet, follow the link below for more information on (OXISD)
---
Click Here For More On (OXISD)
---
MarijuanaStocks.com owned by MAPH Enterprises LLC., a Florida Corporation that has been compensated $100,000 by a non-affiliate 3rd party for a period beginning August 1, 2017 and ending September 1, 2017 to publicly disseminate information about CNRP Mining, Inc. (CND.CN) (CRPGF). We own zero shares.MAPH Enterprises LLC, owners of MarijuanaStocks.com, has not been compensated for mention of Oxis International (OXIS). An affiliate company MIDAM Ventures LLC., a Florida Corporation has been compensated $150,000 by OXIS International Inc. (OXIS) for a period beginning August 1, 2017 and ending September 1, 2017 to publicly disseminate information about OXIS International Inc. (OXIS). We own zero shares. PLEASE READ OUR FULL PRIVACY POLICY & TERMS OF USE & DISCLAIMER