List Of CBD Stocks To Watch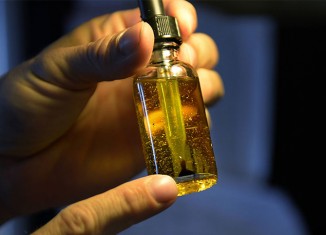 List Of CBD Stocks To Watch
For a fairly new market, the Marijuana industry has been embracing unprecedented levels of growth over the past decade. The surge had every investor frantically logging in to their e-trade accounts trying to find the next big Marijuana stock. Although the previous focus of the medical companies was based on the harvesting of the THC component of Marijuana, many have recently discovered the true health benefits of Cannabidiol; a part of the plant that only holds its health benefits and not those that get you 'high'.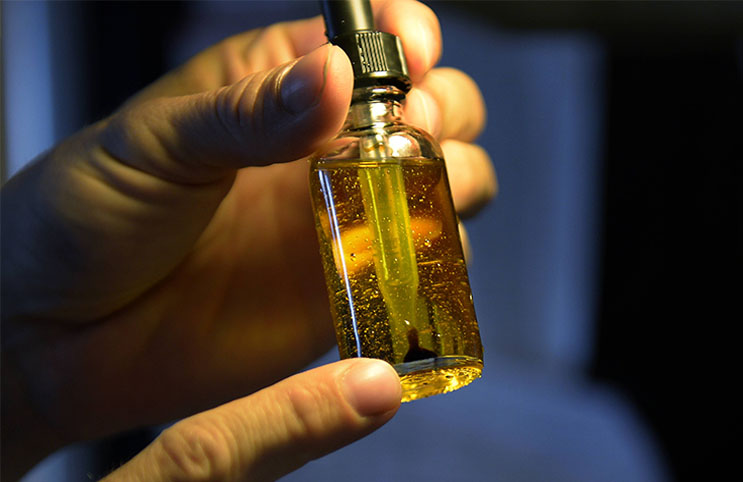 The recent deregulation and legalization patterns that every state has been following over the past decade are only a testament to how close the United States is to nation-wide legalization. In addition to the whopping 23 states who have already legalized marijuana, there are 15 other states that have legalized the sale of medicinal.
Marijuana businesses in Colorado, which voted to legalize the drug recreationally in 2012, reported about $1.1 billion in legal sales of medical and recreational marijuana and related products last year through the month of October, according to the tax data from the state's Department of Revenue. That number easily tops the roughly $996 million in total marijuana revenue the state reported in 2015. With this has come an increase in awareness across the board and one of the hottest topics right now has been CBD.  Based on the attention the industry is getting, it seems fitting to highlight some of the most active CBD stocks to watch this year. Here are several CBD stocks on our own list:
Ubiquitech Software Corp (UBQU)
Ubiquitech Software Corp's main subsidiary Hemplifetoday.com, focuses on the sale of CBD products through their network of International growers.
This week the company released earnings guidance for the quarter giving high expectations for year over year growth. Management is anticipating a 50% increase in revenue for the quarter compared to last year.
The company anticipates that revenues for the quarter ended February 28, 2017 will increase over 50% from $697,640 in the first quarter of last year to approximately $1,050,000. The revenue growth is due primarily to the continued acceptance and increased exposure of the HempLife Today™ product line.
"We are excited to show what we have achieved over the past few years," said James Ballas, CEO, "and we pride ourselves on our process of delivering a superior product at a cost that makes our products available to the widest possible audience. Because, it is this process that makes our company continue to grow."
This is in addition to the growth that the company has seen already. Earlier this year, UBQU announced its fourth quarter and fiscal year end 2016 financial results. Revenues for the quarter increased to $1,225,015 and to $3,493,113 for the year. Earnings increased 840% from the previous year to $334,350 from $39,651 in 2015. To date, the stock has jumped as high as $0.04 and is now trading in a channel nearly 50% higher than where it was trading at toward the beginning of the year. Considering the last two financial related announcements discussed noticeable growth, this could be the trend to watch for with this company in 2017.
Corbus pharma(CRBP)
Corbus Pharma actually has no direct engagement with medical or recreational marijuana sales. They are focused on developing a non-psychoactive synthetic drug that imitates the health benefits caused by the bodies reaction to CBD, Resunab. Currently in phase 3 testing, the drug is said to be release in 2019 and will be a huge driver for this $400-million cap company.
Over the last 3 months Corbus stock price has been experiencing volatile movements, dropping to 6.4 dollars in mid-February. However, the stock has been steadily increasing since. Corbus could be a good purchase because of its inelasticity to the stock prices of other marijuana stocks after possible government regulation. This offers a level of diversity which could prove to be extremely advantageous especially with the change of government in November.
mCig, Inc. (MCIG)
Since it was trading around 2 and a half cents in September, MCIG has seen highs of as much as $0.505.  The stock has been upholding a channel roughly between $0.30 and $0.40 for the last few weeks and multiple announcements show, in our opinion, that company's focus on building shareholder value including triple digit sales growth, canceling 20 million shares  and converting another 60 million shares into preferred that also carry with it a 2 year lock up.  The company has also announced that it will be reporting on its "record financial growth numbers and cost basis investments; to include, Vapolution, VitaCBD, Omni Health (OTC PINK: OMHE,) Agri-Contractors, and other strategic partnerships."
This week MCIG filed its 3rd Quarter financial reports showing significant growth for the company including:
Revenue increased 446% to $1,362,689 compared to $249,641
Gross profit increased 239% to $288,230 compared to $85,076
Expenses decreased 27% to $97,052 compared to $133,236
Cash and cash equivalents increased 422% to $420,888 compared to $80,542
Current assets increased 1,241% to $1,259,689 compared to $93,930
Cara Therapeutics(CARA)
Founded in 2004, Cara therapeutics was an interesting stock to watch over the past year. They are currently in the preclinical trials of creating a CBD compound that can be used for treating neuropathic and inflammatory pains, a market usually only tainted with opioids.
Despite their stock price drop over 62 percent in 2016, Cara has been steadily climbing since, in the first 2 months of 2017 the stock price managed to skyrocket by 186% ($9-$16.72). Their recent expansions into the pain-relief industry could become a huge catalyst for their growth, especially as the market starts to accept CBD as a healthier alternative to addictive opiate-based painkillers.
Advantis Corp. (ADVT)
We started watching Advantis Corp. (ADVT)  last summer. There's enough going on here in our opinion to take notice of including the recent announcements that the company has taken steps to become a fully-reporting public company as well as launched distribution of topical cannabis roll-on and Tinctures to treat pain conditions. This also comes as the company has begun to further expand on its overall product offering so just like we cited at first "way back when" with Totally Hemp Crazy, we think that ADVT could be another company to follow during its infancy.  Since we picked back up on this, we've also watched as ADVT climbed from around $0.005 to highs of $0.035 during the last full week of February.
This week the company announced that it has received the first orders for Hemperor's Club, Elixicure and Deltacure products from California's largest medical marijuana delivery service, Speedweed. The delivery service has asked Advantis to participate as a Premiere Guest of Speedweed at the Cannabis Business Expo this week.
Insys therapeutics (INSY)
Insys therapeutics, is a specialty pharmaceutical company that has started their venture into the cannabis industry over the past year. Just recently the FDA green lit the pharmaceutical giants reformulation of the longest standing marijuana based medicine, marinol. Originally created by ABBvie incorporation, the reformulated medicine (Now syndros) is an effective and healthy way to treat millions of cancer patients who suffer from nausea from Chemotherapy sessions, Also doubling as a treatment for the lack of appetite in aids patients. According to studies done by Insys, Sydros is said to eventually generate peak annual sales of roughly 200 million dollars, only 20 million dollars less than their top selling opioid painkiller Subsys.
Although the stock price hit a trough in the middle of December of 2016 due to an ongoing court case, It a poised them for growth in the next year. While there still hasn't been a definite outcome in the settlement of the cases, The Small-Cap pharmaceutical companies' price has steadily been increasing since the incident. Their new change in management combined with their recent developments in the cancer relief industry might prove them to be an extremely interesting stock to watch in 2017.
Gw Pharma (GWPH)
Judging by the fact that you are reading this article, chances are that you have heard about the next stock, British medical marijuana giant GW pharma. Founded in 1998, The English pharmaceutical company has been specializing in creating CBD-based prescription medicines for their widespread international consumers. The company's Key product is Sati vex, an oromucosal spray for the treatment of cancer pain, Multiple Sclerosis and neuropathic pain. Just recently, GW pharma submitted their request to formulate medicine Epidiolex, Created to treat the 2 million people who suffer from epilepsy in the united states. This vast consumer base has set projected peak annual sales from $300 million to $3 Billion. The main question at hand is whether they will be able to maintain this level of steady growth. Although the price had been stagnant, following a small decrease in price a month ago the stock has been steadily increasing, The true results will begin to shine as they begin to sell their breakthrough medicine, Epidiolex.
AbbVie (ABBV)
Best known for their "miracle" arthritis drug Humira (The top Selling drug in the world), their new developments into the CBD industry will prove to be something to monitor for the growth of this company's market cap. Their latest cancer-relief medicine Venclexta, is projected to reap in at least 1.5 billion dollar's worth of annual sales in the next year.
Like most companies in the Medicinal Marijuana industry, AbbVie faced a giant drop in stock price in November because of regulation skepticism as a result of the election of United States President Donald Trump. They still, however, continue to grow their revenue and earnings by double digit numbers, not to mention an attractive dividend yield of 4.2%. Collectively with their relatively cheap stock price and their recent advances into the CBD and autoimmune industries, this stock will be very interesting to watch in 2017.
AXIM Biotech (AXIM)
Axim Biotech recently announced their plans of improving their patent for the worlds first CBD chewing gum. The small-cap pharmaceutical company decided to take an interesting approach to the widespread intake of CBD for medication purposes. Furthering their customer-base, AXIM has engaged in new studies to test the benefits of cannchew from IBS patients to sclerosis patients, this increase consumer base will be a huge driver in their performance in 2018.
Despite their growth over the past 2 years, AXIM is still not a profitable company, closing out 2016 with $870,000, just shy of their $1.5 million debt. Their stock price spiked in mid January after this announcement at the JP Morgan Health Care Conference, the stock then fell down to 9 dollars thereafter. Their execution of their strategies over the next year will be the real facilitator of the outcome of the companies overall success.
HEMP incorporated (HEMP)
HEMP Inc, longer standing marijuana/CBD stocks on this list is set on becoming the market leader in the widespread distribution and use of hemp products in the world. Although their prime focus was the prevalent cultivation of hemp, HEMP Inc. has enacted new plans to build over 500 acres of farm land, made simply for the production of CBD products, due to its continuously widespread legal adaptation across the united states.
Due to their experience in the industry, their ventures will mostly be a product of their established market presence in our opinion. One thing to keep watch on are the fraud claims that have been filed against HEMP Inc. CEO, Bruce Perlowin. The stock price took a hit just days after President Trump's secretary Spicer gave his remarks about the future of legal marijuana. Despite this temporary downfall, HEMP continues to stay the course, trading between $0.03 and $0.04 during early March.
Zynerba Pharmaceuticals (ZYNE)
Founded in 2007, Zynerba pharmaceuticals have developed a steady focus in commercializing the widespread use of synthetic cannabinoids through transdermal(skin) delivery. The company is currently studying their product ZYN001 which target Fibrositis and neuritis patients, two epidemics that generate over 6 million cases in the United States alone. The CBD is delivered through a patch that is intended for application to the back, arm and thigh.
In mid-January, Zynerba announced that they will be selling 2.8 million shares at a 25% discount of the original $22.4 in order to raise money for the phase 3 development of their products. The trajectory of this firm will most likely be based on how quickly they receive acceptance from the FDA (projected Q1 of 2018) and the overall performance of their new products on the market. As of today, The stock price has been steadily increasing and has actually reached its highest point on February 15th.
Obviously these are just a few of the CBD stocks to watch but will be a list that we'll continue to monitor and if necessary update.  If you've just come to MarijuanaStocks.com, we've been covering the CBD industry specifically for the last few months considering its place in the legal arena.
Despite the recent negative reactions due to certain  statements made by the secretary of the White House we think the marijuana industry will continue to grow. The industry's revenue increase in 2016 and the endless advantages green-states like Colorado have assumed since legalization are proof that Medicinal Marijuana is an industry that can provide great advantages.
The bright side in this is that traders can use these negative (government-caused) movements in the stock prices as methods to look at some of these stocks at lower levels. The recent medical findings in CBD research, have created an entire new sector to the Marijuana industry. Judging by its growth over the past 4 years, we think that this could prove to be one of the main drivers in its success.
---
Pursuant to an agreement between MAPH and Ubiquitech Software Corp., we were hired for a period beginning November 11 2016 and ending May 11, 2017 to publicly disseminate information about (UBQU) including on the Website and other media including Facebook and Twitter. We are being paid $0 (CASH) for or were paid "10 million" shares of restricted common shares. MAPH owns 6 million restricted shares of Hemp, Inc. We may buy or sell additional shares of (HEMP, UBQU) in the open market at any time, including before, during or after the Website and Information, provide public dissemination of favorable Information.PLEASE READ OUR FULL PRIVACY POLICY & TERMS OF USE & DISCLAIMER.