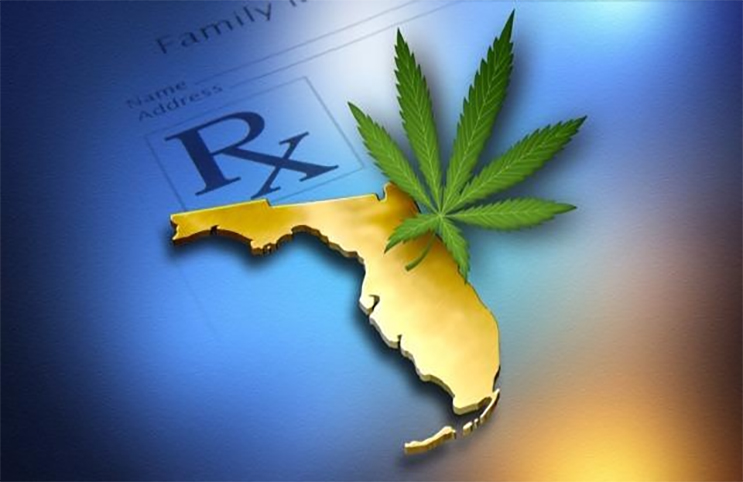 State legislators reached an agreement to make medical marijuana available in Florida, ending an impasse that hindered the issue last month.
Reached Tuesday night after weeks of closed-door negotiations, the deal affirms the will of 71 percent of voters who approved a constitutional amendment to legalize medical marijuana back in November's election that allowed patients with a host of conditions access to the drug.
Lawmakers plan to vote on the issue by week's end. It could be one of the only bills to pass during a three-day special session that began Wednesday under a cloud of discord and fears that the Legislature may not accomplish its work on other issues.
New Rules For Florida's Medical Marijuana Program
"Our constitutional duty is to ensure the availability and safe use of medical marijuana in the manner prescribed by Florida voters," said Sen. Rob Bradley, R-Fleming Island, in a statement. "This patient-first legislation will expand access to this medicine while ensuring safety."
Yet some supporters of the amendment, while pleased that lawmakers reached consensus on legalization, criticized what wasn't included.
Take smoking. The bills (HB 5A, SB 8A) allow patients to buy and consume cannabis from licensed growers and consume it by "vaping," as edibles or as oils. But both prohibit smoking the drug.
John Morgan, the Orlando trial lawyer and possible gubernatorial candidate who bankrolled the Amendment 2 campaign, said if the bill is signed into law, he plans to sue the state.
"Done is better than perfect and this is far from perfect," he wrote in a post on the website Medium. "I will be suing the state to allow smoke. It was part of my amendment."
If the legislation passes, lawmakers want the Department of Health to grant 10 new licenses, first to qualified nurseries that tried to get a license previously but were beaten out for the license by another company. They will join the existing seven growers that were licensed under a much more limited cannabis program the Legislature passed in 2014. The legislation would also expand who could use the drug.