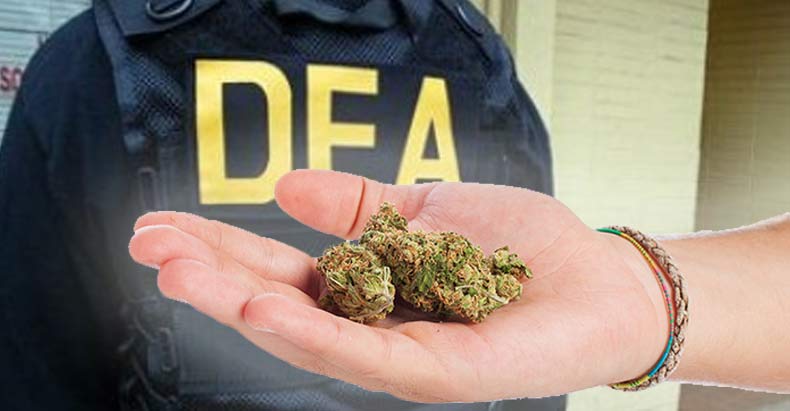 A new proposal before legislators in Salem is arranged to protect people who purchase cannabis in Oregon. It's considered emergency legislation, which means that if passed, it would immediately take effect. This proposal comes after comments from the federal government about pushing back on the six states that have legalized cannabis. Back on February 24, 2017, White House press secretary Sean Spicer said, "I do believe you will see greater enforcement of it."
When asked about medical cannabis, Spicer stated, "that is very different than recreational use, which is something the Department of Justice, I think, will be further looking into." Currently, when you buy marijuana in Oregon, the business records your identification information to ensure you're not purchasing more than the legal amount per day. The CEO of Cannabliss & Co. in Portland, Matt Price, says the need for minimal identification information is to ensure buyers are staying within the legal limit.
Price stated, "If I have to purge the system and come up with some crazy way to track individuals it would be easy for people to abuse those powers." Senate Bill 863 does two things. First, cannabis dispensaries or retailers wouldn't be able to keep anyone's information for more than four days. Second, it would make it illegal for the retailer or dispensary to give anyone's information to anyone else. On the bottom of the bill's summary it states the emergency act is "necessary for the immediate preservation of the public peace, health and safety."
Price stated, "There is a lot of fear in a new administration I think these guys are going to be a little more stringent but I don't think they are going to be messing with any licensed legal state business." Senator Floyd Prozanski is one of the key supporters of the bill he says the goal is to ensure voters got what they were expecting when they passed Measure 91. He says the hope would be to get the marijuana industry to be more like the alcohol industry, meaning marijuana stores check age but don't keep consumers' personal information.