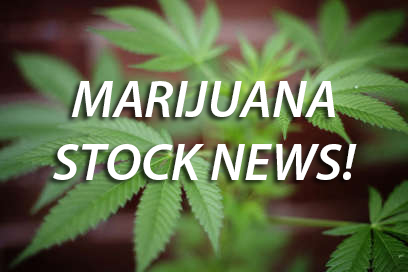 Today's Research Reports on Biotech Stocks to Watch: Cara Therapeutics and Incyte
The volatile Biotech Industry has continued to be home to some of the largest gainers on the market in 2017. President Trump's pledge for a faster FDA approval process has already paid dividends for the industry as the FDA has already approved 13 new drugs in 2017, compared to just 22 new drug approvals in 2016. The iShares NASDAQ Biotechnology Index ETF and SPDR S&P Biotech ETF have posted gains of 9.5 percent and 16.25 percent, respectively, year-to-date.
RDI Initiates Coverage on:
Cara Therapeutics Inc.
https://ub.rdinvesting.com/news/?ticker=CARA
Incyte Corporation
https://ub.rdinvesting.com/news/?ticker=INCY
Cara Therapeutics' shares declined 2.97 percent to close at $17.01 a share on Monday. The stock traded between $16.76 and $17.90 on volume of 2.02 million shares traded. Cara's most advanced compound, CR845, is currently undergoing clinical testing for acute pain, chronic pain and uremic pruritus (itch). On March 28th, the company announced positive top-line results from Part A of its Phase 2/3 trial of I.V. CR845 in patients with uremic pruritus (UP). Shares of Cara Therapeutics have gained approximately 83.1 percent year-to-date.
"We are extremely pleased with these results, where I.V. CR845 demonstrated sustained clinical and quality of life benefits in dialysis patients suffering from UP and supports the viability of this therapeutic approach for the long-term treatment of this unmet medical need," said Derek Chalmers, Ph.D., D.Sc., President and CEO of Cara Therapeutics. "As a next step, we plan to meet with the FDA to finalize the trial design of Part B of this Phase 2/3 study and to initiate patient recruitment later this year."
Access RDI's Cara Therapeutics Research Report at:
https://ub.rdinvesting.com/news/?ticker=CARA
Incyte's shares dropped 10.49 percent to close at $126.07 a share on Monday. The stock traded between $124.05 and $127.43 on volume of 6.92 million shares traded. The company and Eli Lily announced that the FDA did not approve the New Drug Application (NDA) for baricitinib, a treatment for moderate-to-severe rheumatoid arthritis. The FDA has requested additional clinical data to determine the most appropriate doses. Shares of Incyte have gained approximately 25.73 percent year-to-date.
"We are disappointed with this action. We remain confident in the benefit/risk of baricitinib as a new treatment option for adults with moderate-to-severe RA," said Christi Shaw, President of Lilly Bio-Medicines. "We will continue to work with the FDA to determine a path forward and ultimately bring baricitinib to patients in the U.S."
Access RDI's Incyte Research Report at:
https://ub.rdinvesting.com/news/?ticker=INCY
Our Actionable Research on Cara Therapeutics Inc. (NASDAQ: CARA) and Incyte Corporation (NASDAQ: INCY) can be downloaded free of charge at Research Driven Investing.
Research Driven Investing
We are committed to providing relevant and actionable information for the self-directed investor. Our research is reputed for being a leader in trusted, in-depth analysis vital for informed strategic trading decisions. The nimble investor can leverage our analysis and collective expertise to execute a disciplined approach to stock selection.
RDInvesting has not been compensated; directly or indirectly; for producing or publishing this document.
Disclaimer: This article is written by an independent contributor of RDInvesting.com and reviewed by Nadia Noorani, CFA® charter holder. RDInvesting.com is neither a registered broker dealer nor a registered investment advisor. For more information please read our full disclaimer at www.rdinvesting.com/disclaimer.
CONTACT
For any questions, inquiries, or comments reach out to us directly at:
Address:
Research Driven Investing, Unit #901 511 Avenue of the Americas, New York, NY, 10011
Email:
contact@rdinvesting.com
CFA® and Chartered Financial Analyst® are registered trademarks owned by CFA Institute.
SOURCE: RDInvesting.com