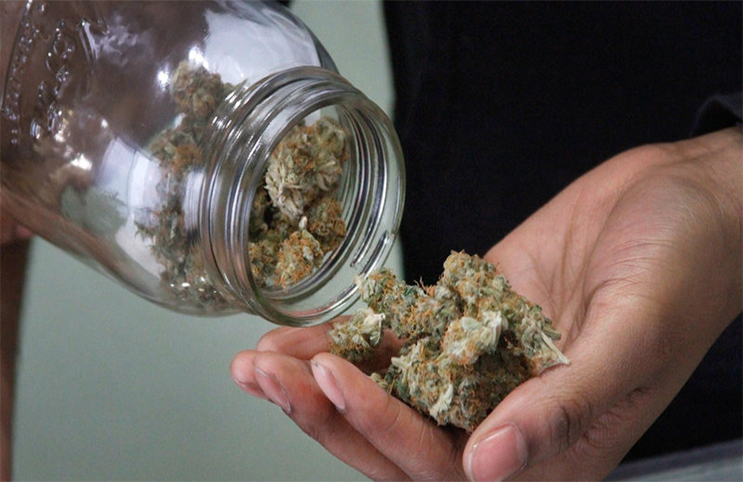 Moving medicinal marijuana in the front seat of your vehicle would no longer be illegal under a measure introduced in Lansing this past Thursday.
The state lawmaker who introduced the bill stated it is "ridiculous'' that medical marijuana patients can not carry marijuana like other people carry prescription medications.
State Rep. Peter J. Lucido, an attorney from Macomb County, says those who end up getting busted for carrying marijuana usually having to pay between $400 and $500 in fines and court costs.
"Right now, we've got to put medical marijuana in a container and lock it in the trunk,'' Lucido said. "If it is truly medical and we use it as medicine, do we have any other medications that we have to carry this way? It's a discriminatory practice.
"It makes no sense to give out medical marijuana cards and force patients to put it in the trunk,'' he continued. "My God, it's not a gun — being a lawyer, my law firm has taken on at least a dozen of these cases.''
House Bill 4606 would repeal a 2012 law that makes it illegal to transport or possess marijuana unless it's in a container secured in the trunk of a vehicle. If the vehicle does not have a trunk, the marijuana has to be in a case that is not readily accessible from the interior of the vehicle. Violators face up to 93 days in jail and a fine of up to $500.
The Michigan Court of Appeals in December ruled that the 2012 marijuana transportation law conflicted with the voter-approved Michigan Medical Marijuana Act of 2008. The 2-1 ruling reversed the misdemeanor conviction of a Clinton County man, who was charged with illegal transportation of medical marijuana.
Lucido says the legislation is especially important as the state moves towards regulating medical marijuana dispensaries.
"If the state says we are going forward with this, I want to make sure we have legislation in place before the dispensaries open,'' Lucido said.